PERNA TEAM PROBATE SERVICES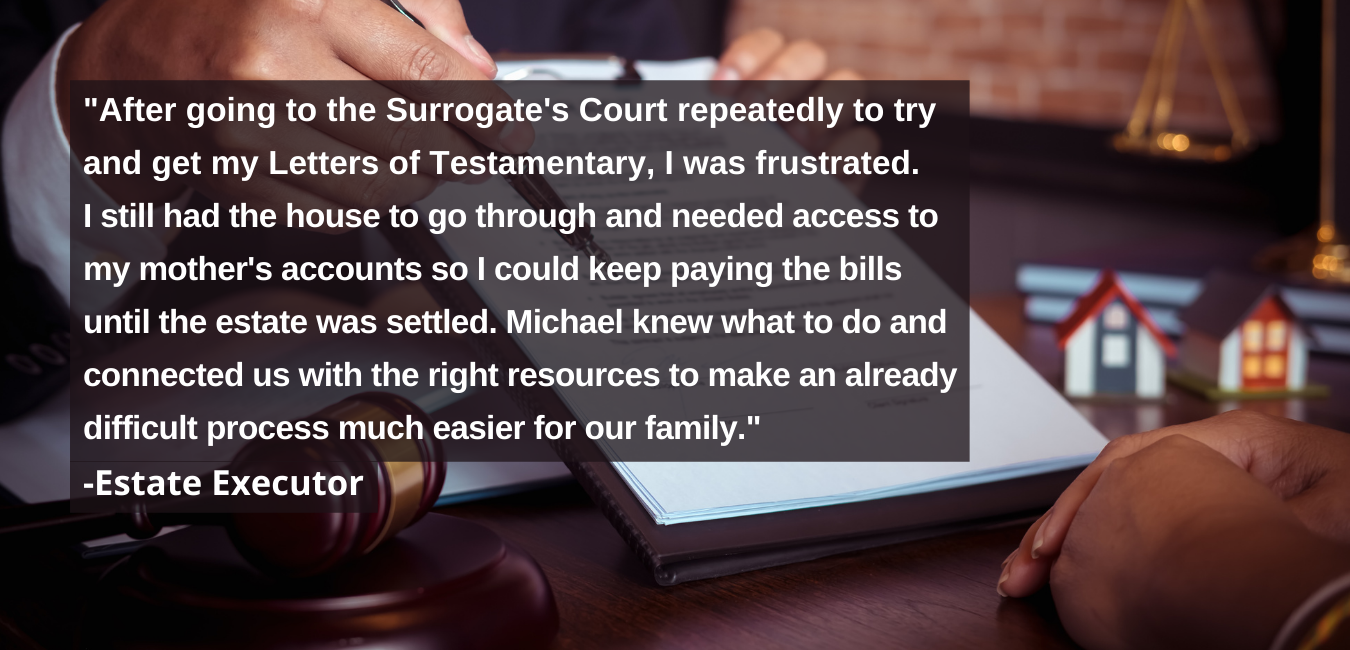 WE ARE PROUD TO OFFER OUR PROFESSIONAL SERVICES
TO HELP GUIDE YOU AND YOUR FAMILY THROUGH THIS PROCESS FROM START TO FINISH.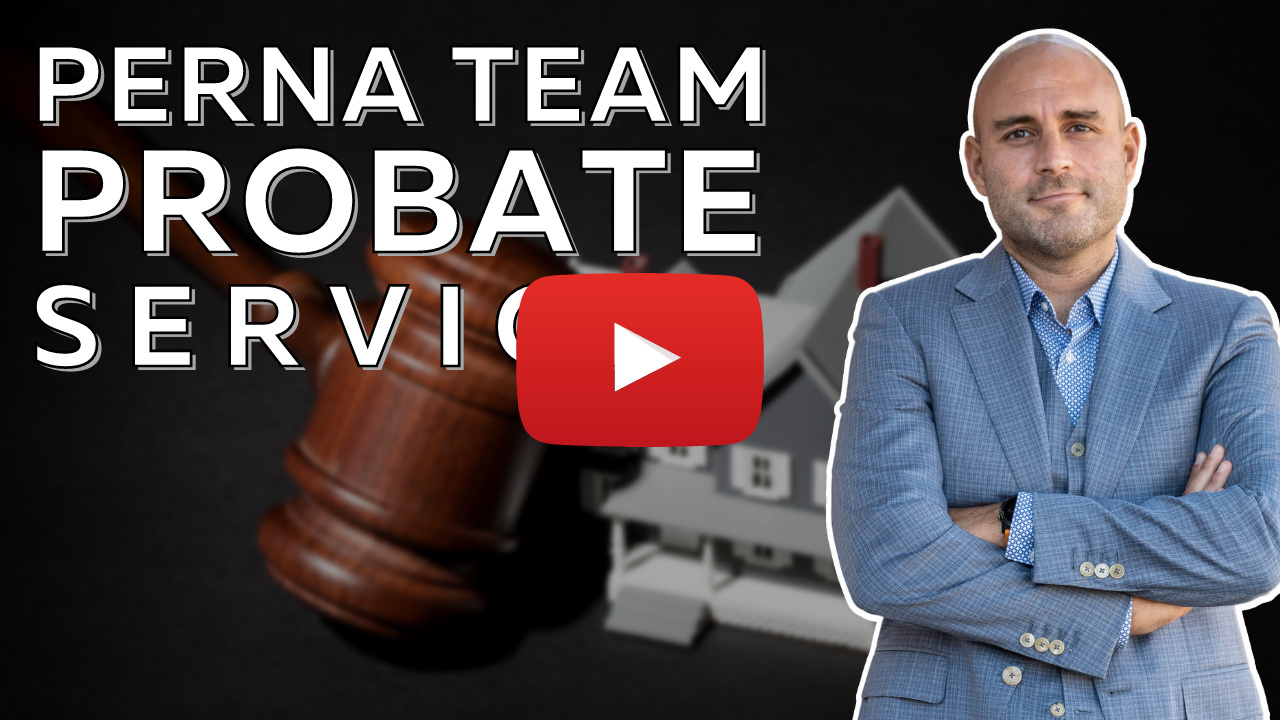 At The Perna Team, we don't only buy and sell homes. We also help families navigate the
probate process and overcome challenges encountered along the way to settling your family's
estate.
We have a large team of professionals providing 30+ services, certified in probate and licensed
in real estate. Our Ultimate Home Selling Plan is specifically designed to include inherited
properties to help get top dollar for the home, while minimizing the stress of the process for
you as much as possible.
No other local company provides all of the resources that we offer in one place. If we can be of
any service, probate or otherwise, please complete the form below or reach out to us directly
at 248-429-7672

WHY HIRE A PROFESSIONAL TO HELP?
Other than an attorney, your most valuable
resource will be a real estate team professionally
trained & experienced in handling the intricate
details of probate & inherited property sales.
We will help ensure that nothing falls through the
cracks, providing you and your family as smooth of
a transaction as possible.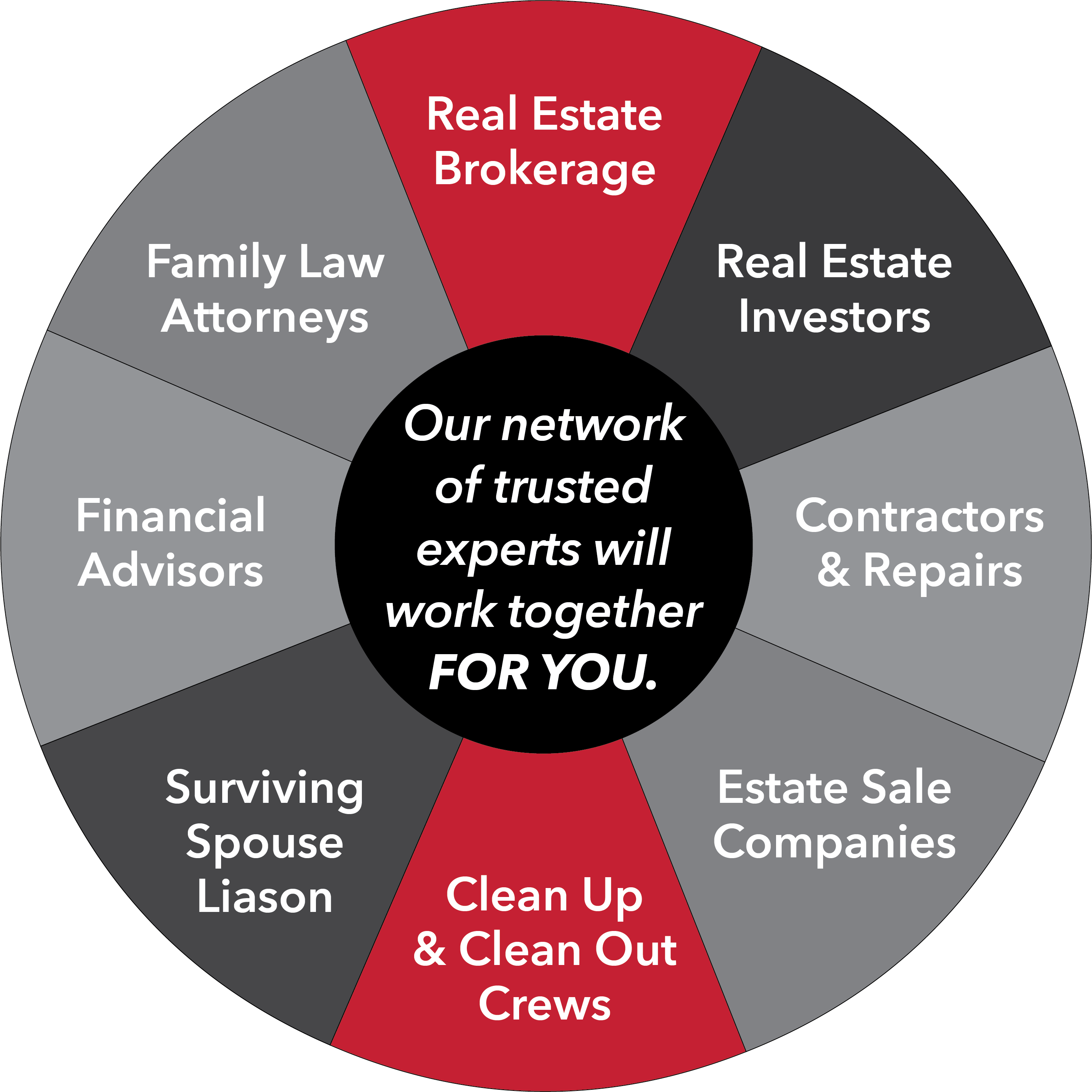 Let our network of professionals take the wheel
and deliver results based on your timeline.


We Can Help With:
• An in-depth property evaluation with recommendations to maximize the sales price
• Saving time in the disposition of the property
• Consult with family members & heirs to help achieve consensus
• An Ultimate Home Selling Plan designed to reduce the time spent on market
• Arrange repair bids to assure buyer finance underwriting & maximum value
• Refer you to an estate liquidator to appraise and/or sell personal property
• Coordinate the clean out of the property & donate unsold personal property to charities
• Help you choose the most effective market strategy to achieve your goals
• Obtain an "as-is" offer from a network of cash buyers/investors for an expeditious sale

Additional areas of Assistance:
• Senior Moving Companies
• Estate Sales
• Full House Clean Out
• Probate Attorney
• Estate Planners
• Family Mediators
• Real Estate Sales
• Landscaping
• Snow Removal
• Assisted Living
• Property Management
• Property Staging
• Title Company
• Home Repairs
• Home Inspection
• House Cleaners
• Conventional Loan
• Home Staging
• Appraisals
• Home Inspections
• Termite Inspections
• Renovations & Major Remodels
• Refinance
• Investor Buyers for As Is Where Is Sale
• Recycling/Donations
• CPA Estate Tax Return Filing
• Registered Investment Advisor
• Short Sales and Foreclosures
• Hard Money or Short-Term Loans
For more information, please provide the following info and a Perna Team representative will be in contact with you within 48 hours.