With The Perna Team, you can buy the home you want
even before you sell your current home.
Learn more
Work with the Only Knock Certified Real Estate Agents in Metro Detroit
The Perna Team has partnered with Knock to bring you new advantages in winning the home you want in the Metro Detroit area. We're the only real estate team in Metro Detroit partnered with Knock, which let us give you a distinct competitive edge when making an offer on your next home.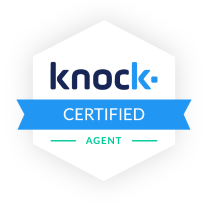 What is Knock Home Swap™?
The Knock Home Swap lets you buy first, sell later, instead of having to make an offer contingent on the sale of your current home. It's an innovative type of home loan where you, the buyer, can get a new home loan and down payment advance, make a highly competitive pre-approved offer, and move in right away. With the Knock Equity Advance, you'll avoid having to pay two mortgages, and we'll help you get your old home ready to sell fast at the best market price.

Convenience
Discover what it's like to buy a home the easy way. Find your new home, move in, and then sell your old one. No double moves, no double mortgages, and no having to deal with showings in the home you live in.

Competitive Offers
Non-contingent offers* stand out above and beyond in a hot market. The Home Swap lets you make an offer with no sales contingency and backs you with a guarantee to close on a new home in 30 days (or you'll get $5,000)**!

Cost Savings
Sell your old home for the best possible market prices. With the Home Swap, you'll get up to $25,000 to prep your home for listing and save on moving costs, in-between rentals, and lender fees.
*Similar to an all-cash offer, a non-contingent offer is not dependent on having to sell your current house. Being able to make a non-contingent offer makes you 2x as likely to beat out the competition.
**Closing is defined as the final loan documents being delivered by Knock to the settlement/closing agent within 30 days, or on or before the contractual closing date if that date is more than 30 days out. Same-day funding is not guaranteed. Closing guarantee only valid for contracts received 07/23/2021 or later.
How it works
Any way you slice it, now is a fantastic time to buy or sell a home. Buyers are enjoying historic lows in interest rates. Sellers are benefiting from our market's low inventory, which generates multiple offers and competitive bidding. When you buy and sell with The Perna Team, you get to take advantage of both.
Get pre-approved
We'll get you fully underwritten for a new home loan, including a down payment advance so you don't have to wait to start making offers.
Buy your new home first
Your non-contingent offer wins you your new home, and you can move in right away. You only pay your new mortgage—the Knock Equity Advance covers your old one.
Then sell your old house
You'll be pre-imbursed up to $25K in Home Prep funds for repairs and improvements to your old house, which will help it sell fast and for a higher price. When it sells, you pay down the loan. And then you're done—it's that simple!
Get Started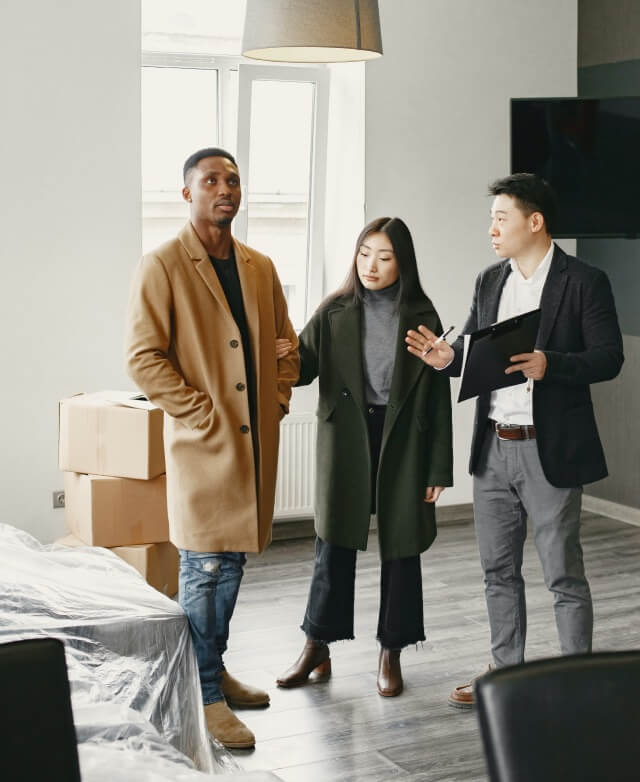 Frequently asked questions
Knock is a technology company developing cutting-edge home loan products, like the Knock Home Swap™, to help people more easily buy their new home before selling their existing one on the open market with their preferred real estate agents. Knock partners with agents like The Perna Team so that we can offer the Knock Home Swap and the convenience, certainty, and cost savings it provides to our clients.
The Knock Home Swap™ lets you buy your new home without having to sell your old one first, and gives you access to the funds to prep your home to sell for maximum value. Here's how it works:
1. Knock gets you fully underwritten and pre-approved for a home loan, including a down payment advance, so you can start making offers as soon as possible.
2. Having no sales contingency makes it much easier for your offer to be the one that wins, and you can move into your new home right away without having to wait for your old home to sell. You'll pay the mortgage on your new home, immediately building equity, and the Knock Equity Advance will pre-imburse you for your old mortgage payments for up to 6 months.
3. Knock will advance up to $25K to get your old house ready to list, helping us help you sell fast and get the best price for your home. You pay the loan back after the house sells, and you're done!
The Knock Equity Advance helps you avoid paying double mortgages. You'll pay the mortgage on your new home, immediately building your equity, and Knock will pre-imburse you for your old mortgage payments for up to 6 months.
Knock charges just two fees for the convenience and certainty offered with the Home Swap, and they're similar to the fees you'd see with any other lender.
Knock charges a one-time administrative fee of $1,700 for processing and underwriting. Its convenience fee, similar to the origination fee of many other lenders, is 1.25% on the purchase of your new home. Depending on your specific financial situation, you can pay the convenience fee at closing or fold it into your equity advance.
Keep in mind that these are only Knock's fees for the loan and do not include closing costs or the commission for your real estate agent.
In addition to the conventional loan for your new home, Knock qualifies you for and provides you with a bridge-like loan called the Knock Equity Advance. This equity advance is an interest-free loan that allows you to access the equity in your existing house before you sell, so you can buy your new home.