Novi Homes & Real Estate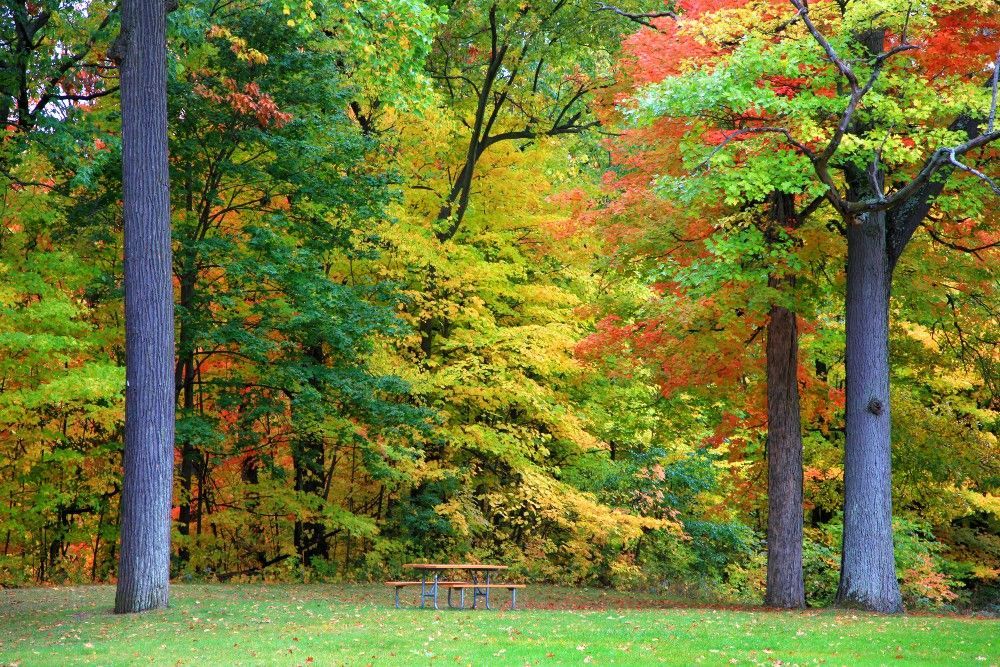 View the hottest Novi, MI homes for sale and real estate below! To request up-to-date information, including sales history and prices, property disclosures and more about Novi properties for sale, or to arrange a private showing of any property listed below, contact your LOCAL real estate experts today. Read more about Novi real estate.
Homes For Sale in Novi MI
Novi Real Estate Listings
July 30, 2021
See All Homes for Sale in Novi
View TODAY's New Listings by beds, baths, lot size, listing status, days on market, & more!
See All Neighborhoods: Novi Subdivision Directory

Planning to buy or sell a home in Novi? Call (248) 886-4450 to reach The Perna Team now! Our team of Novi real estate agents will help you navigate the Novi housing market today.
Novi Real Estate Search
This page is updated with Novi home listings several times per day directly from the Novi, Michigan MLS.
Each Novi MLS listing includes the property price, days on market, square footage, year built, lot size, number of bedrooms and bathrooms, assigned schools, construction type, and other important details as entered by the listing agent in the MLS.
Also review local Novi, MI property tax information and the current listing status (active, under contract, or pending). As available, numerous property features such as greenbelt locations, views, swimming pools, and Novi neighborhood amenities including parks and golf courses will be listed.
Located in southern Oakland County and 25 miles northwest of Detroit, you'll find a variety of gorgeous Novi homes for sale. Novi is a city that encourages active community participation from supporting youth initiatives to protecting environmentally sensitive areas. As well, residents enjoy a range of stable job opportunities and high-quality educational opportunities.
Located in southern Oakland County and 25 miles northwest of Detroit, you'll find a variety of gorgeous Novi homes for sale. The city encourages active community participation from supporting youth initiatives to protecting environmentally sensitive areas. As well, residents enjoy a range of stable job opportunities and high-quality educational opportunities.
Beginning with the construction of the Twelve Oaks Mall in the 1970s, Novi real estate has experienced rapid commercial, industrial, and population growth.
Novi is one of the top Oakland County communities for research, service, and technology companies. Homes for sale in Novi MI offer a tremendous variety of options from luxurious homes in Autumn Park and custom-built homes in gated communities, to affordable single-family homes close to schools. Novi housing comes in a range of styles such as Colonial, Ranch, and Cape Cod. Novi real estate also includes a significant amount of new construction.
Amenities Near Novi Homes for Sale
Health Care in Novi MI
Homes for sale in Novi have access to an exceptional health care system. The Providence Park Hospital is part of a 200-acre health care campus. Henry Ford Health Systems offers a range of services for children and adults. In addition, Trinity Health, a Catholic health system, and Botsford both have headquarters or facilities near Novi real estate.
Parks in Novi MI
Parks exist throughout the Novi community. Lakeshore Park is one of the largest parks in southeast Michigan. The Tollgate Farm is used by Michigan State University for educational and agricultural purposes. Softball and baseball games are played in Ella Mae Power Park. The city has worked at preserving environmentally sensitive areas around the Huron Lake watershed and the Rouge River watershed. Services and amenities offered in parks surrounding Novi MI homes for sale include walking trails, an amphitheater at Fuerst Park for summer performances, playgrounds, bike paths, picnic shelters, and courts for tennis and basketball.
Art in Novi MI
Residents of Novi real estate are actively involved in a number of important ventures. Art initiatives include public art displays in a variety of areas and galleries and outdoor sculptures throughout the community. Youth are encouraged to join the Youth Council where youth can contribute to making Novi a better community to live in. Environmental concerns and issues are addressed and residents are encouraged to live "greener" lifestyles through initiatives such as making Novi a walkable community.
Novi MI Schools
Families looking at homes for sale in Novi MI will find there are 4 school districts that service Novi. They fall into either Novi Schools, Northville Schools, Walled Lake Schools, or South Lyon Schools depending on location. Below find info on each one.
The Novi School District
This is Novi's largest district covering almost 9 square miles. You can search for homes for sale in the Novi school district here. Currently, all schools are ranking 9's and 10's as per GreatSchools.org. Novi schools feature:
11 preschool classes
5 K-4 elementary schools
1 upper (5-6) elementary school
1 middle school (7-8)
1 high school
6,266 K-12 students
5 foreign languages taught
International Baccalaureate (IB) high school diploma program offered
16 advanced placement courses
The Northville School District
The Northville School District is one of Michigan's faster-growing districts. Though only 3.5 miles of Novi are covered, there are almost 14 square miles covered. Northville also features a US News and World Report Best High School Ranking and a perfect 10 out of 10 Ranking from "GreatSchools.org" families purchasing homes for sale in Novi in this district have access to the best of the best, including:
International Baccalaureate Diploma Program
49% High School AP program participation rate
A student-to-teacher ratio of 24:1
427 Full-Time Teachers
82% of the Professional Staff hold Advanced Degrees
A student body of over 7,000 students
The Walled Lake School District
Additional information on Walled Lake Consolidated Schools can be found here. The Walled Lake School District servicing Novi MI Real Estate includes fourteen elementary schools, four middle schools, three high schools, and one alternative school. The service area of Walled Lake Schools includes Novi, Farmington Hills, Orchard Lake, Walled Lake proper, Wixom, Commerce, West Bloomfield, White Lake, and Wolverine Lake. It's currently the largest district in Oakland County servicing over 15,600 students and employs 1600 teachers, clerical and more.
South Lyon School District
More information can be found on the South Lyon Community School District by clicking here. South Lyon Community Schools are one of the few multi-county school districts covering a portion of Novi, as well as additional homes in Oakland County, Livingston County, and Washtenaw County. The district consists of 11 total schools. There are two high schools, two middle schools, and seven elementary schools. Also, South Lyon features an Early Childhood Center as well. Little known fact, South Lyon Schools started in 1834 as a one-room schoolhouse. With school rankings moving up into the 8-10 ranking zones (as per GreatSchools.org) in recent years South Lyon Schools has also become a sought-after district.
Additional Novi Schools
Novi is also home to several private and post-High School schools as well.
In addition to these, there are many families that take advantage of the private education systems of neighboring cities including Our Lady of Victory, Sorrows, St. Fabian, Mercy High School, Ladywood High School, U of D Jesuit High School and Academy, Brother Rice High School, Marian High School, and Roeper School. The Neighboring community of Northville also features the only bus stop for Detroit County Day.
Community Information About Novi, MI
Homes for sale in Novi MI are in a city with a population of roughly 55,224 (as of the 2010 Census) It's located approximately 25 miles from the Novi border and has several freeways that provide easy access to downtown Detroit, Troy Michigan, and Dearborn Michigan which house several of the area's largest employers. In addition to this, it's about 30 minutes from Ann Arbor Michigan as well. Novi changed from a township to a city in 1969 and adopted a city charter by a citywide vote. The name Novi was given by J.C. Emery in 1832 and there are several misconceptions surrounding this. The most common is Novi being the 6th (Roman Numeral VI) stop from Downtown Detroit on the rail, the 6th mail stop, or the 6th town from Detroit. The most likely origin of the name is the Latin "Novi" meaning "New". Also, Novi was named number 48 in Money Magazine's top 100 places to live in 2008.
Novi Employment
ITC Transmissions, Novi Energy, and Patrick Energy Services all have their headquarters in Novi, as well, Kroger Regional Offices and Toyota America opened offices in 2002. Toyota began with a small office of 10 employees but quickly grew to two locations in Novi with 210 total employees by 2013. Over the last few years, Novi has grown its economic base through the Telematics and automotive industries now housing a total of 5,000 small and large business including but not limited to Cooper-Standard Automotive, Freescal Semiconductor, Elektrobit, Harman/Becker Automotive, Tognum, Howa USA Holdings, and Ryder Systems.
Novi Restaurants
Speaking from The Perna Team's personal experience, Novi has some of the best restaurants in the area, a huge benefit to purchasing one of the homes for sale in Novi. A few of our locally owned non-franchise restaurants include:
China Cafe (4.5 Stars)
Diamond Jim Brady's (4.5 Stars)
One World Market (4.5 Stars)
Steve and Rocky's (4 Stars)
Toasted Oak Grill & Market (4 Stars)
Novi Family Fun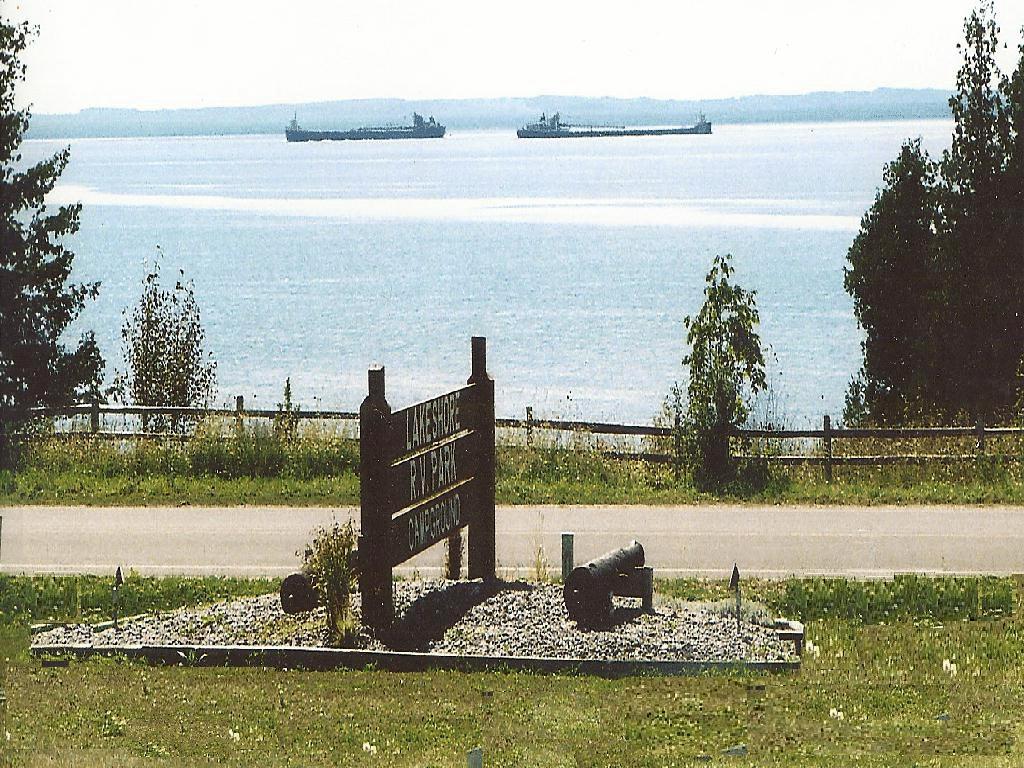 Novi is in the center of it all! Featuring beaches, zoo's parks, and more there's a ton of family fun for buyers looking for homes for sale. Some of these include but are not limited to:
Lakeshore Park: Access to Walled Lake for beach and swimming fun
Maybury State Park: 1000acresofscenichiking, biking, cross country skiing, and horseback riding
Emagine Theater: A large movie theater surrounded by 4 restaurants and featuring IMAX 3D
Heritage Park: 2011 acres featuring a history museum, hiking, and more
The Detroit Zoo: One of the largest in the Mid-West, located in Royal Oak MI, and has many seasonal events. Housing 3,000 animals, over 125acres, and a nice1.7 mile walk.
Parmenter's Cider Mill: A Novi & Northville tradition, the oldest business in the area in operation
Chuck E. Cheese: In Novi'sfountain walk.
Cranbrook Institute of Science: Fun with learning on topics such as natural history and extinct animals. Also, they have fun rotating exhibits, there's always something new!
Greenfield Village: Detroit Motor City Pride and History live! Dedicated to preserving the outstanding automotive achievement through history and showcasing exceptional firsts in automotive
Ann Arbor Hands-On Museum: Adults and children play and interact with each other and nature. The Museum as an about me, preschool gallery, Michigan Nature gallery, and the world around you.
Campus Martius Park: Activities throughout the year include the Free Press Marathon, live concerts, ice skating, and more
Comerica Park: Home of the Detroit Tigers featuring a Ferris Wheel and real elephant ears! Catch a game, and hopefully a fly ball!
Joe Louis Arena: Home of the Detroit Red Wings and the largest indoor venue in Detroit
Novi Nightlife
Novi is a city with bustling nightlife with several bars and clubs. In addition to that, Royal Oak and Downtown Detroit are all within a near drive and have fantastic nightlife as well. Some of the most popular night locations are:
29 Park: Over 9000 square feet of entertainment typically featuring a DJ
Atrium Lounge: A Novi favorite martini bar found within the Crowne Plaza hotel
Bar Louie: Featuring a large open bar with great food and no bad spot in the place to watch the game
The Library Pub: A cozy sports pub designed to feel like a pub in Ireland
Lucky's: Nicknamed the Chuck E. Cheese for adults, features games such as air hockey, ski-ball and more
Novi Bowl: Great adult and family fun both, open to midnight most days of the week.
On The Border: This Cinco de Mayo event features an outside tent with live music throughout the day and deep into the night. The 5th of May go-to spot
Uptown Grille in West Bloomfield: On the Novi border, featuring both great food as well as live bands and a great venue for sports
One Under Bar and Banquet: A longtime Livonia resident favorite. Banquet hall on top, bar down below featuring live bands, DJ's and outdoor holiday venues
Novi MI Frequently Asked Questions
What County Is Novi In?
The city of Novi MI is located in Oakland County and encompasses much of Walled Lake, the largest in the city and one of the largest in the area.
How Far Is Novi From Detroit?
The city of Novi MI is located about 25 miles northwest of Detroit, and it is about 25 miles northeast of the center. The city's location provides direct access to several major freeways including I-96, I-696, I-275, and M-5.
What to Do in Novi?
There are many great restaurants and activities in Novi, MI including China Cafe and One Under Bar but for a full list, check out our
What (When) Is the Novi Home Show?
The Novi Home Show is an HGTV lover's dream! Put on by the builders association, the Novi Home Show is a "conference" event that shows off the latest and greatest in home remodeling and provides a platform for service providers to meet the public.
What Is the Suburban Showplace?
The Suburban Showplace is a convention center in Novi, Michigan. The Suburban Collection Showplace is owned by TBON, LLC., and is the second-largest convention center facility in Metro Detroit, after the Cobo Center in Downtown Detroit. The center hosts the Novi Home Show as well as the Michigan State Fair.
What Are Novi Mi Zipcodes?
Zip Code 48374
Zip Code 48375
Zip Code 48377
Part of Zip Code 48167
Novi, MI Real Estate Agents
Looking to purchase a home in Novi? Let our Novi real estate experts guide you through the sale of your current residence or the purchase of your new Novi property. As local real estate agents, we have up-to-date information on the unique dynamics of the Novi, Michigan real estate market.
Contact The Perna Team to learn more about representation for buyers and sellers. Preparing to sell your Novi home? View our market analysis page for a home value estimate within moments.
Search Homes For Sale in Novi
Back to All Featured Communities