Northville Homes & Real Estate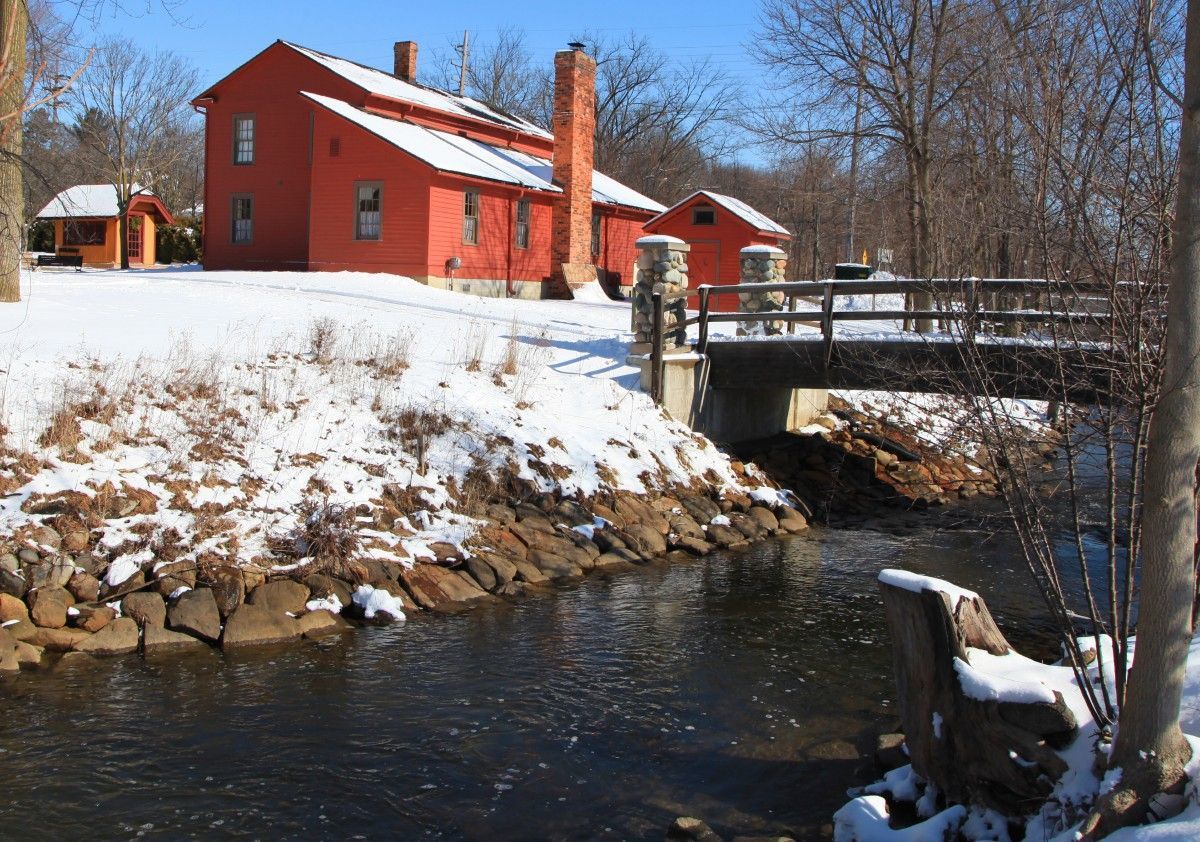 Welcome to your local Northville, MI homes for sale & real estate resource. Spanning Oakland County and Wayne County, Northville homes for sale are located 29 miles northwest of Detroit in the Detroit Metro area. Northville is home to under 10,000 residents. For additional information, including sales history and prices, property disclosures, and more, for Northville properties for sale, or to schedule a home tour of any property listed below, contact your LOCAL real estate experts today! Read more about Northville real estate.
Homes For Sale in Northville MI
Northville Real Estate Listings
August 3, 2021
Northville Real Estate Listings by Price
If you're looking to buy a home in Northville, contact The Perna Team! Our team of Northville real estate agents are ready to guide you through the Northville, MI housing market. Call us at (248) 886-4450!
Northville Real Estate Search
This page is updated with Northville home listings several times per day directly from the Northville, Michigan MLS.
Each Northville MLS listing includes the property price, days on market, square footage, year built, lot size, number of bedrooms and bathrooms, assigned schools, construction type, and other important details as entered by the listing agent in the MLS.
Also review local Northville property tax information and the current listing status (active, under contract, or pending). As available, numerous property features such as greenbelt locations, views, swimming pools and Northville community amenities including parks and golf courses will be listed.
Living in Northville
Northville's art community attracts artists from around the world. The city's Arts Commission offers events, classes, workshops, clubs, and activities to promote art and enrich the lives of residents. Public art displays throughout the community add beauty and interest. Northville homes for sale are definitely great places for artists and art enthusiasts to live.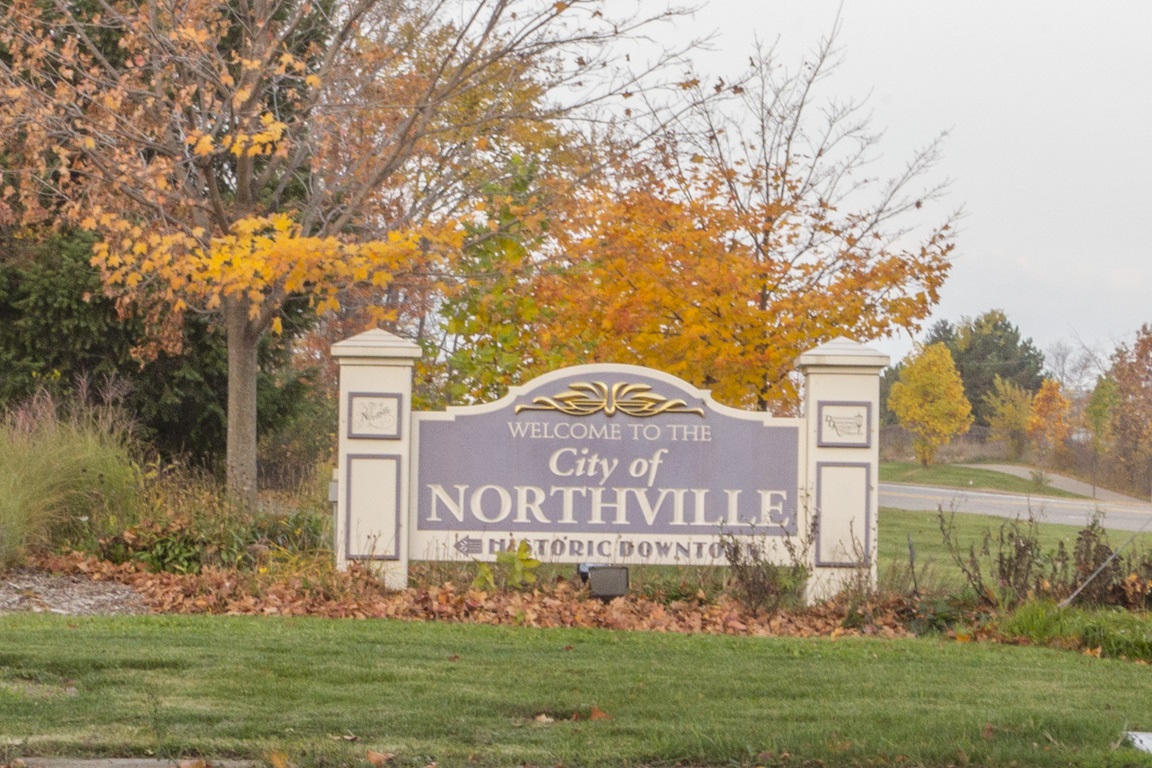 Northville is surrounded by a range of parks and recreation. Boasting two indoor facilities, the Recreation Center at Hillside and The Northville Community Center, and twelve park facilities, local residents can enjoy a variety of recreational opportunities. One of the community parks even includes a fish hatchery. Other parks provide fields for baseball, basketball, soccer, softball, and courts for lacrosse, badminton, tennis, and volleyball. Northville residents can attend a range of classes, athletics programs, and aquatics programs.
Homes in Northville, MI range from Queen Anne-style Victorian homes in the downtown area and historic district, to affordable single-family homes in good residential neighborhoods, the community offers an interesting mix of housing options. Adding charm to Northville's colorful city core, are old-fashioned street lamps and preserved landmarks.
Northville, Mi School Systems
Northville homes will fall into one of three of the following school districts. Northville School district is the predominant district covering the largest area, as well Plymouth-Canton Schools and South Lyon Schools.
Northville School District
The Northville School district serves homes for sale in Northville MI as well as homes in South Lyon, Novi, Lyon Township and Salem. Currently, there are approximately 7,107 students currently enrolled from K-12. . Northville boasts 443 teachers, creating an extremely low student-to-teacher ratio of 16:1. This doesn't include clerical staff, food service, maintenance, administrators and other staff. In addition, Northville prides itself on educating a well-rounded student and has 84 extracurricular programs and teams a student can become a part of.
Plymouth-Canton Community School District
A portion of Northville is serviced by Plymouth-Canton Schools. There are currently sixteen elementary schools total that service the Plymouth-Canton district, five middle schools, and three high schools. Northville is currently serviced by Farrand Elementary school and Central Middle School. High school students are randomly assigned to one of the three high schools (Canton High School, Plymouth High School & Salem High School) all three located in the Plymouth-Canton Education Park in Canton Township.
South Lyon School District
Homes for sale in Northville may be in the South Lyon School District as well. South Lyon schools include seven Elementary schools, two middle schools, and two high schools.
The South Lyon School Districts' mission statement is as follows: "In support of our community, the mission of South Lyon Community Schools is to provide the highest quality educational process, so that all students can excel as individuals, and become productive and contributing members of society."
Northville Michigan History and Additional Information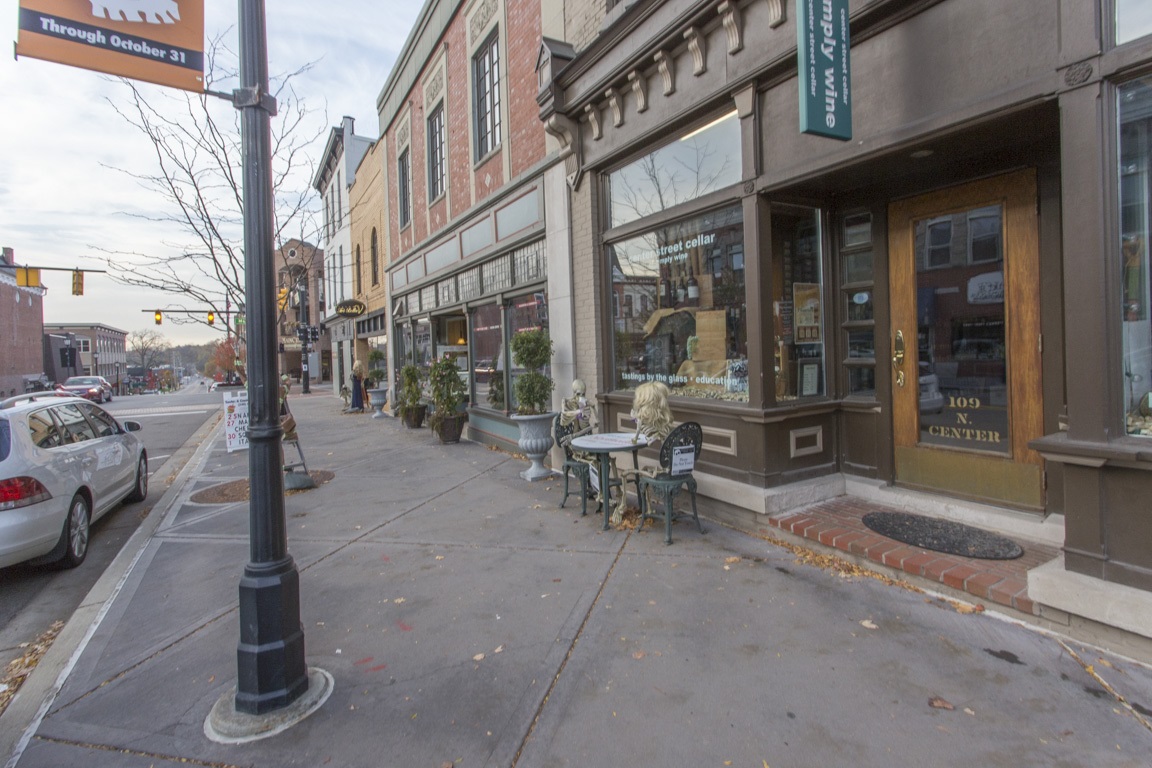 Available homes for sale can fall under either Northville with a population of roughly 28,497 or Northville Township with a population of 5,970. Buyers looking for real estate will find it sprawls over two counties, the majority in Wayne County, and a small portion in Oakland County. Northville is roughly 13 miles from the Detroit City limit and 21 miles from Ann Arbor. It spans the 48167 & 48168 zip codes. The community was first settled in 1825, became a village in 1867, and a City in 1955. The city had and still has strong ties to Ford Motor Company. Henry Ford purchased a factory named the Northville Valve Plant providing valves for Mercurys and Lincolns.
Northville Major Employers
Many home buyers looking for homes for sale in Northville are employed by one of the seven largest employers in the area. The Northville School District, Ford Motor, Toyota USA, Bosh, and General Motors. In addition, there are over 400 small businesses that employ 1-10 people, and several medium-sized businesses, including The Perna Team Realtors that employ 11-75 people in Northville.
Northville Restaurants
Families looking for homes for sale in Northville, MI are in for a treat! The city has some of the area's finest restaurants and is within close proximity to some of the other best locally-owned restaurants in the area.
Table 5: Cozy New American eatery & bar in an 1867 building with an eclectic wine list & outdoor seating.
Garage Grill and Fuel Bar: An Art Deco-style restaurant in a former gas station. Featuring an upscale American Menu, wine, and outdoor seating.
Rocky's of Northville: The best Steak in Northville with wood paneling, seafood, and a raw bar.
Rebecca's Family Restaurant: American home cooking in a turn-of-the-century decor including a train on a track that rides around the restaurant!
Tirami Su: Upscale Italian in romantic surroundings
Genitti's Hole-in-the-wall: Famous for its dinner theater and 7-course family-style meals
New Bangkok Cuisine: A Northville mainstay, best Pad Thai in the area!
Bricks of Northville: One of the two best pizza spots in Northville featuring occasional live bands and Trivia
Starting Gate Saloon: The other best pizza place in Northville! Also has Karaoke and dancing - Western Style venue
Deadwood Bar and Grill: Adirondack-style eatery with handcrafted pool table, TVs, meat-heavy menu & baked-to-order cookies. Also outdoor seating with fire pit in the summer.
Northville Things To Do
Families looking for homes will find a fun atmosphere with tons to do on the weekends!
The Fairy Doors: Fairy Doors have become a beloved Northville tradition. Over 50 shops in downtown Northville have a hidden Fairy door in their store, if children find the door they get a treat! It's a real-world scavenger hunt!
More Faries @ The Bees Knees: Kids can stop in paint their own fairies... or dragons... or animals of all types. Also, a great place to host a birthday party.
Guernsey Farms Dairy: A good restaurant whose claim to fame is their 45 homemade fantastic ice cream!
Parmenters Cidar Mill: A Novi & Northville tradition, the oldest business in the area in operation (and some fantastic cider and donuts!
Maybury State Park: 1000 acres of scenic hiking, biking, cross country skiing, and horseback riding
Tiny Town Play Lounge: Offers Mommy and Me Yoga classes and birthday parties in their private party room.
The Detroit Zoo: One of the largest in the Mid-West, located in Royal Oak MI, and has many seasonal events. Housing 3,000 animals, over 125 acres, and a nice 1.7-mile walk.
Chuck E. Cheese: In Novi's fountain walk.
Cranbrook Institute of Science: Fun with learning on topics such as natural history and extinct animals. Also, they have fun rotating exhibits, there's always something new!
Greenfield Village: Detroit Motor City Pride and History lives! Dedicated to preserving the outstanding automotive achievement through history and showcasing exceptional firsts in automotive.
Ann Arbor Hands-On Museum: Adults and children play and interact with each other and nature. The Museum as an about me, preschool gallery, Michigan Nature gallery, and the world around you.
Campus Martius Park: Activities throughout the year include the Free Press Marathon, live concerts, ice skating, and more.
Comerica Park: Home of the Detroit Tigers featuring a Ferris Wheel and real elephant ears! Catch a game, and hopefully a fly ball!
Joe Louis Arena: Home of the Detroit Red Wings and the largest indoor venue in Detroit.
Northville Nightlife
Northville has seen a resurgence in its nightlife and, rest assured, if you're looking for a home here, there's something for the adults too! In addition to being close to Plymouth, Royal Oak, Ann Arbor, and downtown Detroit there are several hot spots to check out in the area. See our pages on the other cities for more as well.
Bricks of Northville: This one makes our list a second time with Bands, Trivia, Dj's and of course great food.
Wagon Wheel Lounge Hotel: One of our favorite dives, includes great pizza & burgers, karaoke, pool, darts, and more.
Northville Sports Den: Exactly as it sounds, the best spot in Northville to catch the game with a homemade menu!
Poole's Tavern: Great Food, Great Staff, and a great outdoor patio for summer relaxing.
Bak Bar: An offshoot of Poole's tavern with a cozy atmosphere and small plates as well as their regular menu.
Simply Wine: The selection of wines you can't get everywhere else and the knowledgeable owners make this one a favorite place to try a new vintage.
Northville, MI Real Estate Agents
Interested in buying a home in Northville? Allow our Northville, Michigan real estate experts to help you navigate the purchase of or expertly negotiate the sale of your Northville residence. As local real estate agents, we're well-versed on the unique dynamics of the Northville real estate market.
Contact The Perna Team to learn more about buyer and seller representation. Selling your Northville property? Visit our market analysis page to receive a free home evaluation within minutes.
Search Homes For Sale in Northville
Back to All Featured Communities