Why Is Furnace Maintenance So Important?
Posted by Michael Perna on Wednesday, November 3, 2021 at 8:27 AM
By Michael Perna / November 3, 2021
Comment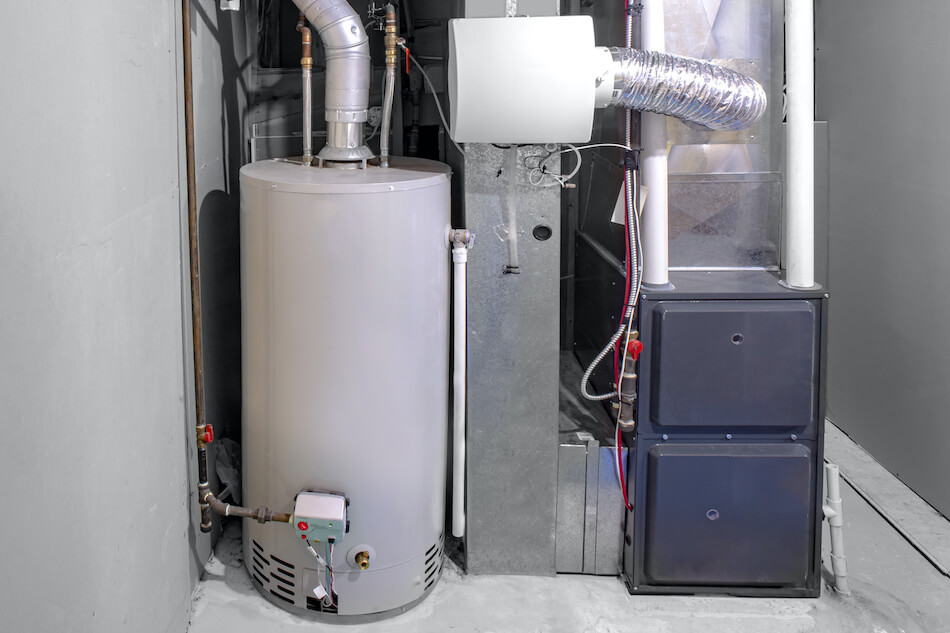 The furnace is the heartbeat of a home. Like a heart, people expect it to be on the job, year after year, pumping out heat and keeping the family safe and warm. If a furnace has been reliable, it's easy to forget that it's a mechanical device that needs routine care, just like any other machine or appliance.
Only a furnace is not like other appliances. If a dishwasher fails, it's okay to wash plates by hand for a while. If a furnace fails during a Detroit winter, that's a big problem. A faulty furnace can also have severe health and financial implications. Fall is a great season for Metro Detroit homebuyers to brush up on best practices for furnace maintenance. The best way to save money, live healthily, and stay warm is to maintain your furnace regularly. Keep reading to find seven reasons why working with Perfect Comfort Systems is the best way for Metro Detroit homeowners to get the most out of their furnaces—and a special limited-time offer from the Perna Team's HVAC partner!
Ensure Safe Carbon Monoxide Exhaust
Most furnaces burn fossil fuels, and these fuels produce carbon monoxide (CO). CO is an invisible, odorless toxin, and it must be safely exhausted to the outside. Perfect Comfort will check the lines and the heat exchanger for leaks. Even electric furnaces need safety inspection, as faulty wiring is a fire risk.
Maintenance Protects Your Warranty
Most furnaces require regular professional maintenance to keep the warranty in force. Homeowners who skip maintenance may find themselves paying for repairs that would have been covered.
Avoid Emergency Outages
When furnaces break down, it's likely to be when they're working the hardest, for example, on those frigid winter nights when you can't get along without heat. Regular maintenance identifies problems that can lead to a breakdown. These issues can be addressed at a convenient time.
Reduce Utility Bills
The heating bill is usually the most important item in a household's energy expenditure. That makes it a prime target for reducing energy costs.
Furnaces work hard, and they suffer wear and tear. If there's dirt and dust, they run less efficiently and burn more fuel. Regular furnace maintenance keeps the electrical connections intact and the moving parts working their best. Scheduling a maintenance call is a better investment than buying more fuel.
Maximize Health and Comfort
If a furnace is dirty, the air it pushes through the home is polluted. This is a particular issue for anyone with allergies or asthma. Regular furnace maintenance keeps the air clean in your home, which is essential to health and comfort.
Dodge Expensive Repairs
Many furnace repairs are due to a lack of maintenance. A buildup of dust and dirt causes most heating system failures. Maintenance not only keeps a furnace clean but identifies areas that are at risk for breaking down. Preventative repair is less expensive than fixing a furnace once it's stopped working.
Extend Furnace Life
How long should a furnace last? Most people will answer, "As long as possible!" Without maintenance, most furnaces won't come close to the manufacturer's life expectancy. Maintenance and repairs have costs, but they're a drop in the bucket compared to furnace replacement.
What's Involved in Furnace Maintenance?
One of the critical steps is something most people can do themselves: changing a furnace filter. Filters generally should be swapped out every two to three months. More frequent change may be called for if there are smokers, pets, or residents with allergies.
Scheduled furnace maintenance should be done annually. A great time to call Perfect Comfort Systems is in the fall before the heating season starts. However, if winter is already underway, better late than not at all.
Perfect Comfort will ensure dangerous carbon monoxide is being correctly exhausted. They'll check the CO level and inspect the heat exchanger. They also study all the electrical components, lubricate moving parts, and clean and adjust the furnace inside and out. They'll even change the filter for you.
If the furnace is old, Perfect Comfort will evaluate whether it's time to replace it. An old furnace may operate around 60 percent efficiency, but an up-to-date new furnace will run 80 to 90 percent. Perfect Comfort offers installment plans with payments as low as $140-150 per month. A new, efficient furnace saves enough energy to pay for half that amount or more each month.
Allow professionals to oversee your furnace maintenance so that you can focus on fun November events in Metro Detroit. As the Perma Team's HVAC partner, Perfect Comfort Systems is offering a coupon for a 25% discount on all furnace cleaning and services through 12/31/2021.