Wells Fargo's HomeLift Program to Service Livonia
Posted by Michael Perna on Tuesday, September 29, 2015 at 1:38 PM
By Michael Perna / September 29, 2015
Comment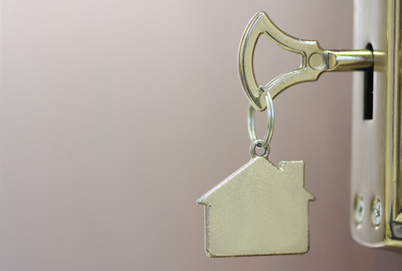 Wells Fargo's HomeLift Program, NeighborWorks America® and its network member Southwest Solutions is offering down payment assistance grants of $15,000 for eligible homebuyers with annual incomes that do not exceed 120 percent of the local area median income – which is about $81,250 for a family of four in the five Wayne County cities of Detroit, Hamtramck, Highland Park, Livonia or Dearborn.– with income maximums varying depending on family size and type of loan.
"Making homeownership more affordable will help hard-working families and individuals to achieve homeownership, which will strengthen our neighborhoods," said Mayor Mike Duggan. "This innovative public-private partnership will make a significant difference for eligible homebuyers with the support of homebuyer education and down payment assistance."
Of the HomeLIFT program funds for Detroit, Dearborn, Hamtramck, Highland Park and Livonia, $4.6 million will go toward down payment assistance grants and program support to help potential homebuyers overcome the barrier of making a sufficient down payment.
"While the Wayne County economy is showing signs of improvement, many families have yet to re-enter the housing market because they struggle with making a down payment," said Russ Cross, senior vice president with Wells Fargo in the press release. "Combined with financial education, these down payment assistance grants can make a tremendous difference for people who want to own a home in one of these five Wayne County cities."
Cross said the Home Lift program has so far assisted nearly 10,000 home buyers in more than 30 cities across the U.S.
To be eligible, homebuyers must meet criteria, such as completing an eight-hour homebuyer education session with Southwest Solutions, a HUD-approved counselor.
Wells Fargo is hosting an event at which you can find out if you qualify for the down payment assistance and reserve your funds for 60 days — even if you haven't yet found a property. Whether you have just started to think about buying or have already found a home, register today to attend the event and see if you qualify for down payment assistance of $15,000 per qualified home loan!
Date: October 9 – 10
Time: 10:00 a.m. to 7:00 p.m.
Location: Cobo Center – Hall B – Macomb Hall
One Washington Blvd., Detroit, MI 48226
Free parking is available at the Cobo Center Roof Deck, entrance at the corner of Congress and 3rd. Notify the lot attendant that you are there for the Wells Fargo event and you will be allowed to park for free. For easiest access, park as close as possible to the "Elevator #2" sign. Then proceed to Level 2 for Hall B. Parking at any other location cannot be reimbursed.
Walk–ins are welcome, but only those who have registered are guaranteed the ability to reserve down payment assistance funds.
Admission is free — registration is strongly recommended in order to guarantee the ability to meet one–on–one with a professional to determine your eligibility. Only one registration per household is needed.
What to bring
Having these financial documents with you will help when you meet to discuss qualification for down payment assistance and home financing options.
Note: If you've been pre-approved or pre-qualified for a mortgage by any lender recently, please bring a printed copy of the letter.
Interested homebuyers must meet specific program requirements to be eligible for down payment assistance and benefits.
You must be approved for home financing.
Your household income must be equal to or less than 120% of the area median income.
You must attend homebuyer education sessions before your closing — the sessions are available through Southwest Solutions or a HUD–approved counseling agency that has adopted the National Industry Standards for Homeownership Education and Counseling
If you currently own a home, it must be sold before closing, and it cannot be rented/leased.

For questions about the event, please call 1-866-858-2151, Monday — Friday, 8:00 a.m. to 5:00 p.m. CT.