Back to School in Troy, MI: A 2022 Guide to Troy School District, Private Schools & Nearby Universities
Posted by Michael Perna on Friday, November 12, 2021 at 12:24 PM
By Michael Perna / November 12, 2021
Comment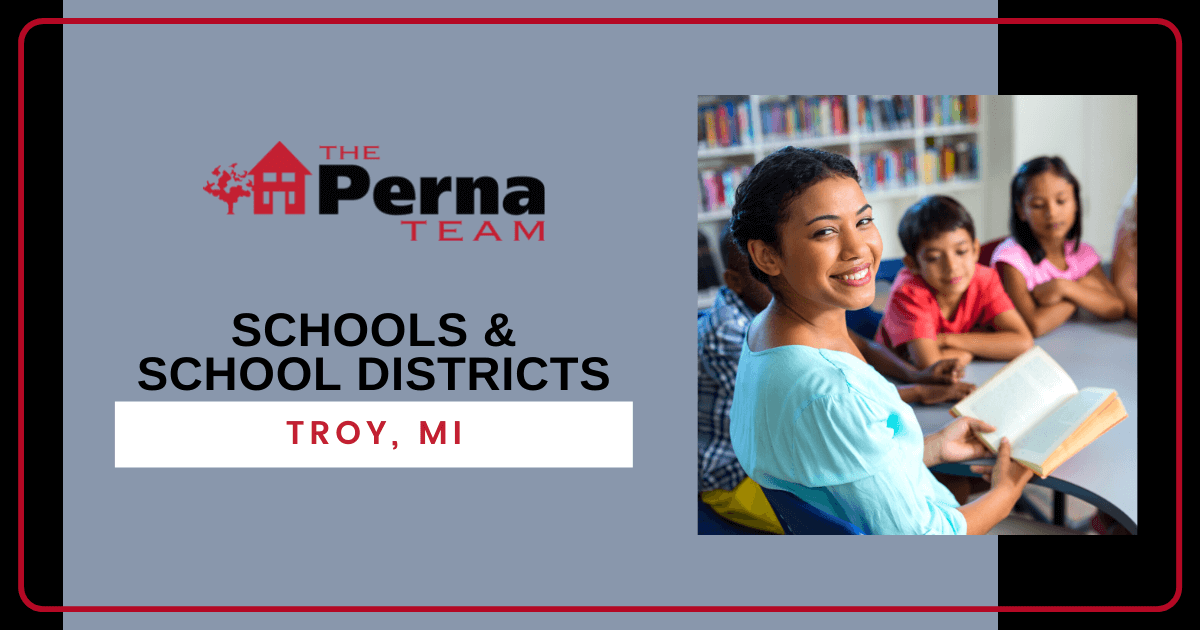 Troy, Michigan, is the northernmost suburb of Detroit and has been listed as one of the "Best Places to Live" by CNN Money. That designation was partly based on the education in Troy, in addition to economic strength and recreational opportunities. The beautiful homes in Troy, numerous public parks, and historic landmarks provide a very high quality of life for residents. Those thinking of moving to Troy should read on for a closer look at the schools and school districts in Troy.
Public School Districts Serving Troy, MI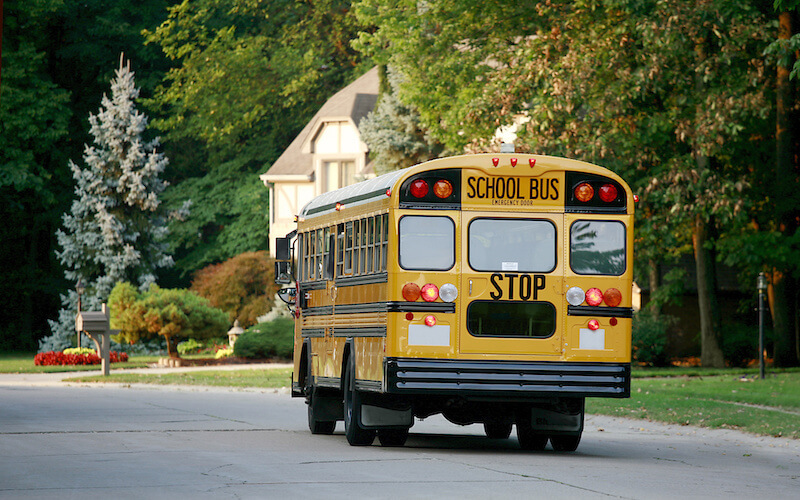 The public school districts serving Troy, MI, can be a little tricky to navigate, depending on what part of the city residents live in. Most of Troy's 87,000-plus residents are served by the Troy School District. However, some neighborhoods on the outskirts of Troy are actually served by the school districts covering nearby suburbs. For example, the neighborhoods that run from northwest to north-central Troy are actually in the Avondale School District.
Here are the six school districts in Troy, MI, along with their general locations and contact numbers:
Troy School District: Covers most of Troy, (248) 823-4000
Avondale School District: Northwest to north-central Troy, (248) 537-6000
Birmingham School District: Southwest Troy, (248) 203-3000
Bloomfield Hills School District: Northwest edge of Troy city limits, (248) 341-5400
Royal Oak School District: South Troy, (248) 435-8400
Warren Consolidated Schools: Southeast Troy, (888) 492-7543
The main Troy School District also provides detailed Interactive School Boundary Maps to help new residents locate the school district that serves their area.
The Troy School District manages a dozen elementary schools, four middle schools, and four high schools. As of 2021, there were 13,140 students enrolled in Troy elementary, middle, and high schools. The two main public high schools are Troy High School and Athens High School, though high school students can also attend the International Academy by taking part in a lottery or the Troy College & Career High School.
Charter Schools in Troy, MI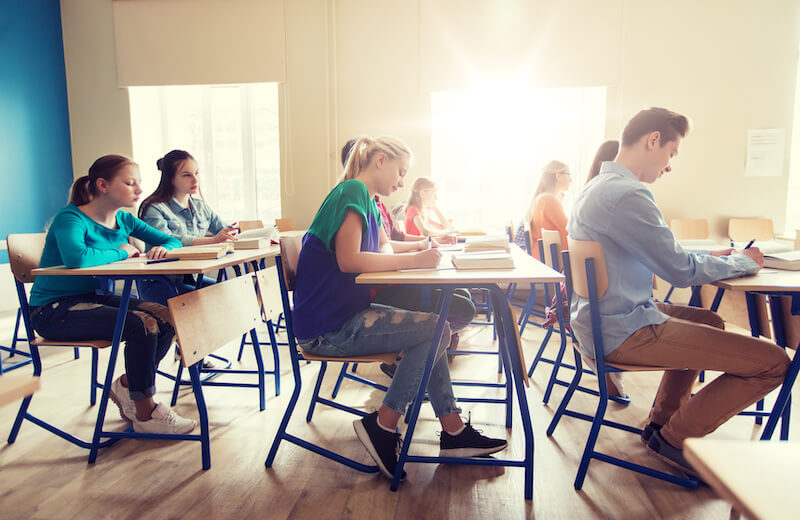 There are several specialty charter schools located in Troy. The charter schools in the area are publicly funded and don't charge tuition. However, enrollment is on a first-come, first-serve basis. Here are just a few of them.
Brookfield Academy: This school is located near the geographic center of Troy, on the corner of Livernois Road and E. Wattles Road. In addition to toddler and pre-school programs, Brookfield Academy is a Montessori school for grades 1–5.
Lighthouse Connections Academy: Lighthouse has its headquarters on Livernois Road near the Troy Community Center. It is an online charter school serving K–12 students. It provides the same curriculum as the public school system in Michigan and is tuition-free for enrollment. The only out-of-pocket expenses for parents are supplies and optional field trips.
Huron Academy: Located in Sterling Heights, just minutes away from Troy along the Metro Parkway, this public charter school is tuition-free and provides in-person instruction for grades K–8. The smaller class sizes, Hands-On Science Program, and dress code for all students make this an attractive choice for parents in the Troy and Sterling Heights suburbs.
Conner Creek Academy East: This academy is located just a few minutes south of a drive from Troy in Warren, MI, off Ryan Road. Conner Creek Academy East is the K-8 elementary and middle school this charter school offers; it also operates Michigan Collegiate Middle/High School. Ferris State University charters the schools. It accepts students from throughout the region, including Troy, and boasts a fantastic 93% high school graduation rate.
Private Schools in Troy, MI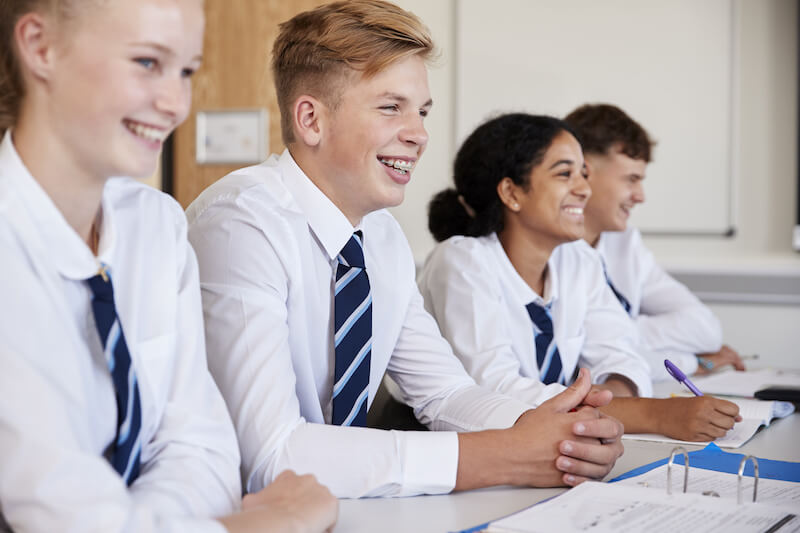 For parents and guardians who want a private school education for their children in Troy, several secular and religious options are available.
Oakland Children's Academy: Located in central Troy off Livernois Road, the Oakland Children's Academy is a private K–4 Montessori school. It has a 12:1 student-teacher ratio and enrolls approximately 100 students.
Discovery Corner Academy: Located in southwestern Troy, this private school provides pre-kindergarten and kindergarten classes only. It admits around 40 students per school year.
St. Mark Christian Academy: This private Christian K–5 school is operated by the St. Mark Coptic Orthodox Church in Troy. Enrollment numbers are small and limited to church members. The relatively new school building for this academy boasts state-of-the-art technology.
Bethany Christian School: The K–12 private school Bethany Christian School enrolls a little over 200 students per year. Ninety-five percent of its high school graduates go on to attend a four-year university. It places a heavy emphasis on academics, fine arts, and athletics while preparing students for ministry when they grow up.
Colleges & Universities near Troy, MI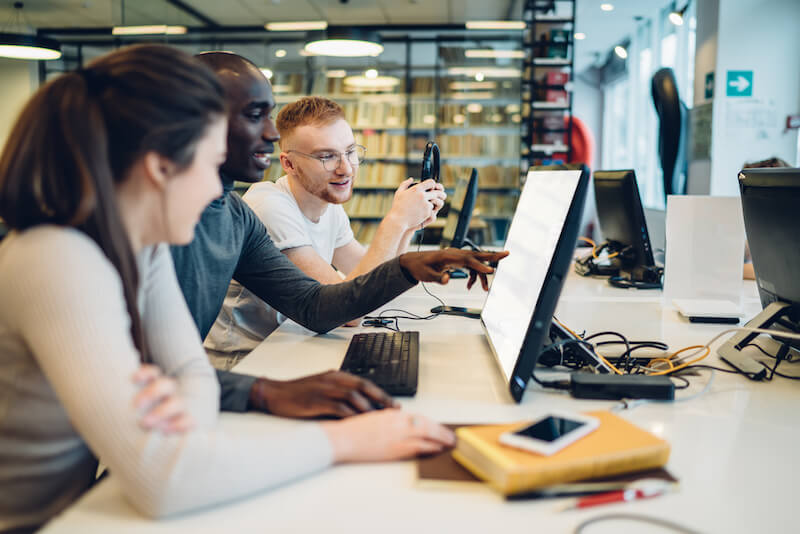 The city of Troy itself has some smaller colleges within the city limits. However, because it's part of the Detroit Metro area, there are also larger colleges and universities that are just minutes away. It all depends on a student's academic focus. Here are some of the higher education options that are available in and around Troy.
Walsh College: This private four-year college is located in the center of Troy. It heavily emphasizes business degrees, with bachelor programs available in Accounting, Business Administration, Applied Management, and Information Technology. It also offers a Doctorate of Management in Executive Leadership. Walsh College enrolls approximately 800 in-person students.
Chamberlain University College of Nursing: Located in south Troy with easy access to the Walter P. Chrysler Freeway, this four-year nursing college enrolls about 300 students per year. It is a private college with a sole focus on training Registered Nurses (RNs).
Wayne State University: Located less than 30 minutes south of Troy in the outskirts of Detroit, Wayne State enrolls approximately 17,000 students each year. It has graduate and undergraduate programs and is primarily known for its Business Administration, Education, and Law programs.
Oakland University: This Division I NCAA school is just 10 minutes to the northwest of Troy, located on the outskirts of the homes in Rochester. It enrolls more than 20,000 students per year and offers more than 130 bachelor's degree programs and graduate and certificate programs in many areas. The school is well-known for its William Beaumont School of Medicine.
Troy, MI is an Education-Friendly City
Troy, MI, prides itself on its inviting communities, educational opportunities, and overall excellent quality of life. Residents have views of more trees in the skyline than skyscrapers, despite just being minutes away from Detroit. No matter what area of educational focus parents want for their children or adults want for themselves, Troy has many options in the city and surrounding areas.
If you're planning to move to the Detroit metro area, contact The Perna Team of Keller Williams at 248-886-4450 to get in touch with experienced local real estate agents who can help you find your perfect Troy home today.