What Is Living in Troy, MI Like? 12 Things to Know Before Moving
Posted by Michael Perna on Wednesday, October 13, 2021 at 7:38 AM
By Michael Perna / October 13, 2021
Comment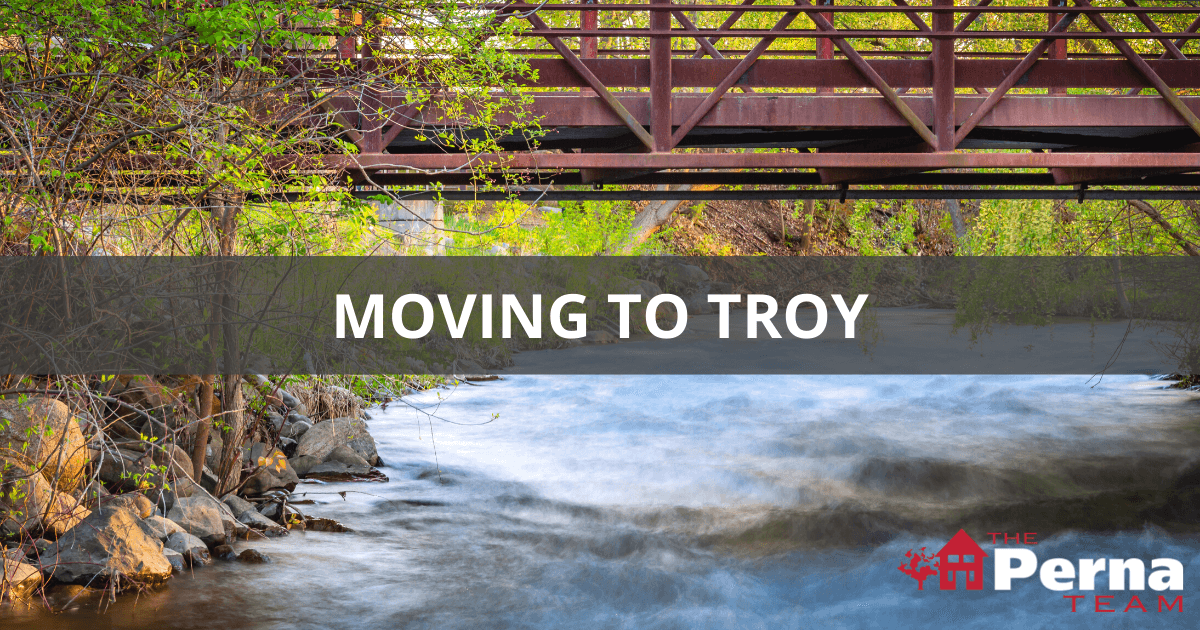 Living in Troy, MI
Located in Oakland County, Troy real estate makes up a large town of 87,000 people. It's a northern suburb of Detroit and is found just about six miles from the Downtown Detroit area. An important business and shopping destination, Troy, Michigan, offers a desirable lifestyle for those hoping to buy luxury homes or Troy townhomes. It's recognized for its park system, love of sports, and restaurant scene. With a range of neighborhoods and amenities, Troy may be the ideal place to buy for many people. Keep reading to learn everything you need to know before moving to Troy.
How Much Does It Cost to Live in Troy?
The cost of living in Troy is about 6% higher than the national average. Many factors play a role in the cost of living, including economic conditions. Consider these data points. Housing in Troy is about 10% more expensive than the national average, utilities are about 6% cheaper in Troy than the national average, and groceries are higher by about 4%. Transportation costs are about 4% less in Troy than in other areas, and the average phone bill in the city is $167.10 per month. The average energy bill is about $156.76 per month, and gas, at this time, is $2.50 per gallon.
Another critical way to look at the community's cost is to consider buying or renting a home. For example, the average one-bedroom apartment in Troy costs about $870 per month. The national average is about $1,048 every month. The average monthly rent in Michigan as a whole is $778.
The median home cost in Troy is approximately $312,800. By comparison, the median home price in Michigan overall is around $151,400. The median home price across the U.S. is about $231,200. Of course, many factors influence this, including whether a person is buying a home in a gated community or those purchasing condos in Troy.
More information about cost of living in Troy:
What Are the Best Jobs in Troy?
Troy is a thriving center for business, including in the financial and automotive sectors. Many industries are represented here, and several companies call the city their hometown. Its central location makes this one of the best reasons for companies to locate here. The town has 6,000 businesses within it. Those businesses employ about 129,000 people.
The largest companies that call Troy, MI, their home include:
Inteva Products, a producer of automotive supplies. It has a revenue of $3.7 billion and 11,500 employees.
Beaumont Health is a not-for-profit health organization employing 9,200 people. It has a gross revenue of $5.5 billion.
Meritor is another company that has its headquarters in Troy. It is an automotive components manufacturer with 8,200 employees and $3.3 billion in revenue.
Kelly Services is an American office staffing company headquartered in Troy. It has $5.5 billion in revenue and 7,800 employees.
Toyoda Gosei Co is a manufacturer of automotive, agriculture, and other components. It has $49.9 million in revenue and 5,292 employees.
Troy has a large tech workforce and 7 million square feet of retail space, 21 million square feet of office space, and 16 million square feet of manufacturing space.
Popular Industries in Troy
Troy has a range of industries represented, as noted. The largest is manufacturing, with more than 9,447 people working in this industry. Healthcare and social sciences make up the next big industry in employment, with over 6,174 people working within it. Professional, scientific, and technical services make up the next largest group of employees, accounting for 5,389 people.
Manufacturing is easily the most popular of the specialized services in Troy, with more than 2.26 times as many jobs in this field as the national average. There is also a significant finance and insurance industry present in the city.
More information about finding a job in Troy:
What Is There to Do in Troy?
Troy has so many fun things to do within its boundaries. However, it is also essential to know that it is just a few minutes from Detroit, opening the door for ample entertainment, culturally important venues, restaurants, and much more. Still, Troy offers incredible parks, restaurants, shopping centers, and various events throughout the year to keep residents and visitors happy. There is some tourism in the city, which can help support the growth of new attractions. Historic charm also comes through in various neighborhoods in the city, drawing people in to look into the past.
Outdoor Activities in Troy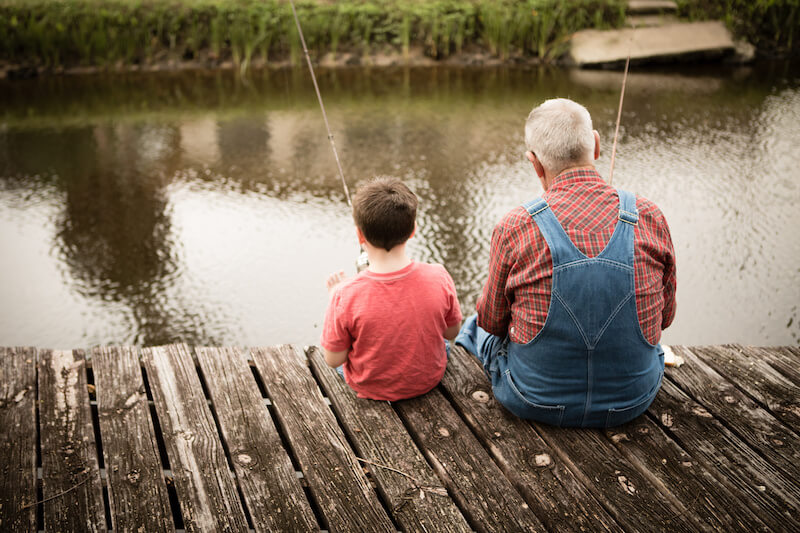 The City of Troy Recreation Department is vibrant, offering a wide range of activities throughout the year for children, adults, and seniors. There are virtual programs available for those who want to get in a fitness class or learn something from the comfort of their home. Other options include sports programs for kids and adults, a complete aquatics program, and adaptive programs for those with specific needs. There are open gardens and a full senior program present.
There are lots of great parks in Troy, including Boulan Park, a 63-acre park with tennis courses, baseball diamonds, soccer fields, volleyball courts, and a 1.25-mile walking path. Firefighters Park is another option. It is a 96-acre park with open and wooded spaces along with the Rouge River running through it. There is a disc golf course, picnic shelter, shore fishing area, and a playground to enjoy. Donald J. Flynn Park is a 25-acre park with added sports amenities, a play structure, and walking paths. It sits next to the Sanctuary Lake Golf Course.
Restaurants, Breweries, and Bars in Troy
Troy has a thriving restaurant scene with numerous styles of cuisine available. There are many of the traditional national chains present. In addition to this, there are some outstanding options for those seeking something special. For steak and seafood, for example, The Capital Grille is a popular and high-end choice. For delicious Greek food, a visit to Estia is in order. For those looking for authentic Mexican cuisine, Oaxaca Mexican offers vibrant flavors and homemade tortillas. Several Chinese, Japanese, and Italian restaurants are available as well. Bars and breweries are also open, though are fewer in number.
Nightlife in Troy
There are a few spots to check out for those who want to spend the night out and about around Troy. Though many would recommend a trip into Detroit for a more extensive selection of venues for live music and events, Troy offers a few nice options. Bailey's is a bar and restaurant with craft food but also live entertainment some nights. Yard House is an all-American restaurant offering top-quality food but also a vibrant nightlife with dancing and music. For an authentic sports bar feel, a visit to CJ Mahoney's is sure to have the big game on.
What Is the Climate in Troy Like?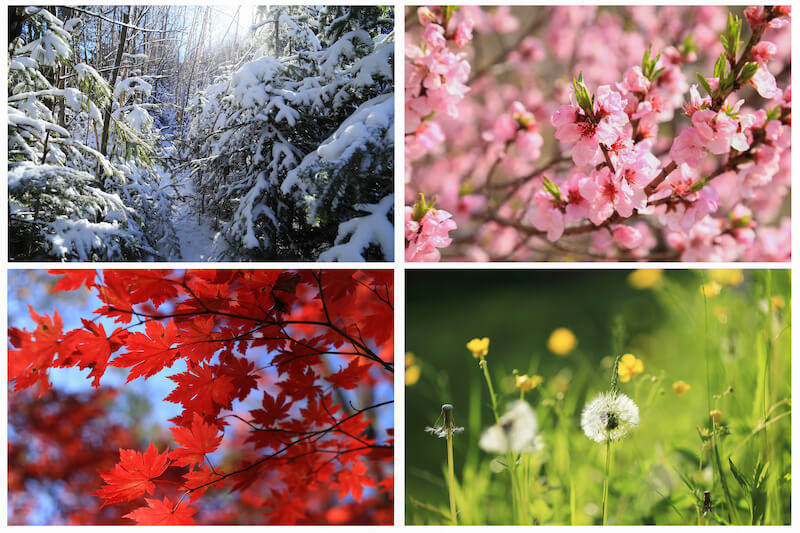 Troy's Michigan location means there are most certainly four different seasons here. Winters are cold and typically quite windy. Summer months are warm and sometimes quite hot. Most of the year, there are partly cloudy conditions over the city as well.
It's often stated that the best times to visit Troy are during the months of late April through mid-June when the heat is less intense and the sun is out most days. Visiting from August through October is suitable for those who don't mind warmer weather. The winter months can be difficult because of the snow and wet conditions.
The average high temperature in July is 84 degrees, making it the hottest month in the city. The coldest average lows are about 20 degrees and are typical in January and February. The city gets the most rain from March to October, during which any day has about a 25% chance of precipitation. Snow can happen anytime from November through April each year. There are plenty of warm spring days with blossoming flowers and cool, crisp fall days with the leaves changing.
More information about the climate in Troy:
How Is the Traffic in Troy?
Getting around Troy isn't as complicated as driving in Detroit. I-75 is the main highway that cuts through the center of the city. Several exits (65, 67, 69, and 72) are all Troy exits, providing access to most city areas. Other vital roadways through the city include Maple Road, Big Beaver Road, and Wattles Road.
While Troy doesn't have a specific rush hour, many people commute from suburbs to downtown Detroit. Driving between the hours of 7. a.m. and 8:30 a.m. or 5 p.m. and 6:30 p.m. will slow down the process. It can take an hour or more to go from Detroit to Troy during rush hour, which is about a 30 minute or less trip most other times.
Most people still find taking I-75 to get into the city is the best route instead of taking side streets. Also, be aware that if there is a baseball game during the day, that can cause significant backups in the city.
Traffic accidents are a common concern, especially during the winter months. This can add an hour or more onto even a short drive time should they occur on I-75.
Alternative Routes in Troy
When backups or breakdowns on I-75, an alternative option is to use Big Beaver Road for most people traveling into Detroit or coming home from Detroit. This is a slower option routinely, but this roadway is the best overall option when there are significant slowdowns on the highway.
There are alternatives to most trips since much of the area has roadways into and out of it. That makes it easier to find back routes and side streets in most situations. Using a map app is perhaps the best way to navigate this process.
More information about traffic in Troy:
What Are the Options for Public Transportation in Troy?
The metro Detroit area offers a wide range of options for getting around. Here are some options to consider. The Detroit Department of Transportation provides 12 bus routes that run into the city of Detroit from various communities, including Troy. Buses are an efficient and straightforward option. For fixed route, connector, or ADA service, the SMART Bus system is available. This allows users to book a trip with them directly.
Troy residents can also access the Amtrak center. The Troy Transit Center is available for users. This line runs into Detroit as well as to other locations most days. It is a fast and efficient solution for navigating options here. MoGo Detroit is an option for those who want a bike share opportunity in the city. There are 43 stations around the city of Detroit, with some near Troy. Users can tap into Uber or Lyft if they need to get from one place to another and want private service. Rates differ based on the day, weekend, and destinations, but both services are available through a simple-to-use app.
Overall, there are numerous ways to get around Troy and into the city of Detroit. It is a good idea to plan for these trips in advance since some services may not be available at all times.
What Are the Schools in Troy?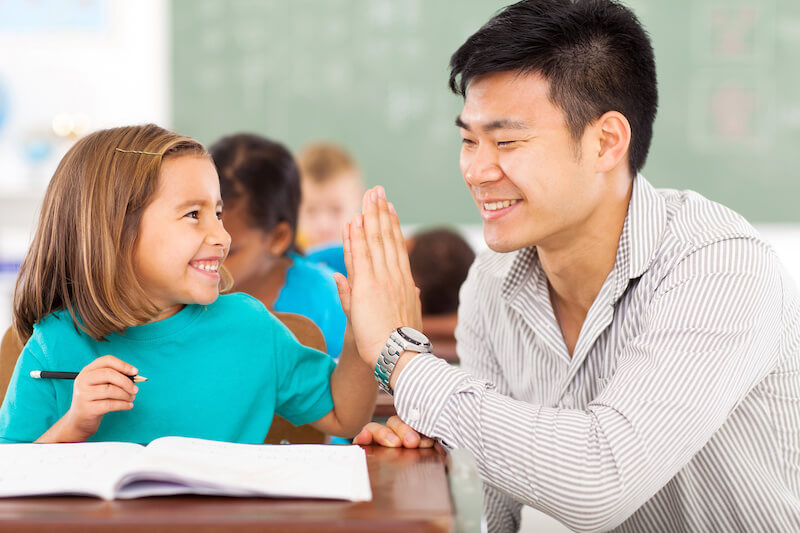 As a thriving city, there are numerous educational options available in Troy. The Troy School District is the primary public school system in the town. The district is home to 22 schools. It provides education for about 12,500 students each year. It has a student to teach ratio of 17:1. Some of the schools in the area include:
Martell Elementary School
Boulan Park Middle School
Smith Middle School
Troy High School
Athens High School
Students may be able to attend one of the ten private schools located in Troy as well. These schools meet the needs of about 760 students each year. Some include Oakland Children's Academy, Coolidge Highway Kindercare, Bethany Christian School, and Schoolhouse Montessori Academy.
Troy is in the heart of Michigan, which puts it close to many schools. There are about 20 colleges and universities located within approximately 20 miles of the city. This includes private schools such as Franklin University, Madonna University, and Marygrove College. Schoolcraft College, Oakland University, and Henry Ford College are public collects near the city. Macomb Community College and Oakland Community College provide educational programs in the city of Troy as well. Many students live on campus at one of the many colleges in the region.
Feeling Ready to Move to Troy?
With so much to offer, there is no doubt that people will find plenty of reasons to make a move into Troy. Its location close to Detroit, its numerous outdoor amenities, extensive school system, and accessible transportation options all help make this community desirable for many individuals. Those looking to buy a home in this area can easily find a community that fits their unique needs and offers a range of amenities to enjoy.
If you're planning to move to the Detroit metro area, contact The Perna Team of Keller Williams at 248-886-4450 to get in touch with experienced local real estate agents who can help you find your perfect Troy home today.