Moving to Novi, MI
Posted by Michael Perna on Friday, September 10, 2021 at 11:15 AM
By Michael Perna / September 10, 2021
Comment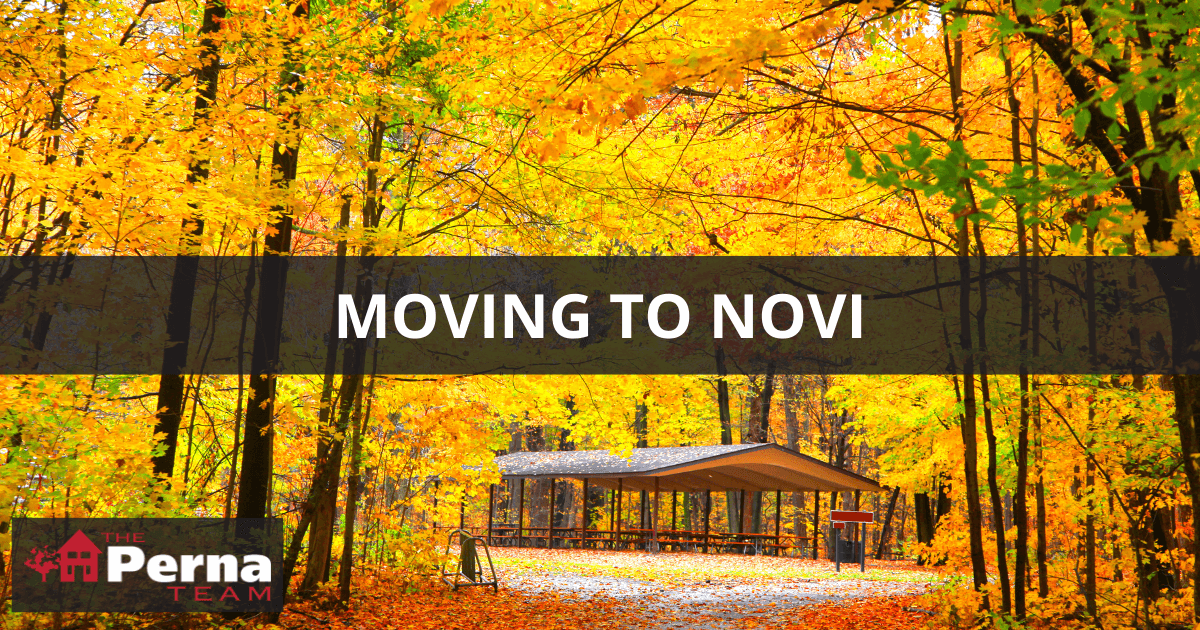 Living in Novi, MI
Widely regarded as one of the best Detroit suburbs, the Novi community is a beautiful city in Oakland County with an estimated population of 60,000 residents. It's conveniently located near Downtown Detroit and is among the fastest-growing cities in the Great Lake State.
Characterized by spectacular malls like Twelve Oaks, top auto manufacturers, excellent institutions, and adventure-filled recreational centers like Paradise Park, Novi is a great place to live.
Thinking of moving here? Here's a relocation guide covering the cost of living, job market, where to eat, and even alternative routes to use to access this beautiful Michigan suburb. Keep reading to learn everything there is to know about moving to Novi.
Cost of Living in Novi
The average cost of living in Novi currently stands at 117.6%, making it about 18% higher than the country's average.
Property styles include Novi condos, single-family homes, and stunning luxury estates.
Home prices in Novi can vary a lot, with prices starting at about $150,000 and going as high as $2 million. Renting is quite popular too in Novi. A one-bedroom apartment costs about $970 per month, while a two-bedroom apartment can cost about $1,250 each month.
The mean cost of transport is 19% higher than the national average, although commuters can offset this due to short commute times to Downtown Detroit. Food costs are relatively high too. On average, an adult will spend $3,164 per year on food. Novi residents pay 5% more than the national average for utilities, while out-of-pocket healthcare costs are 18% lower.
More information about cost of living in Novi:
Novi Job Market
As one of Michigan's rapidly upcoming cities, Novi boasts a booming economy and is home to many businesses in retail, manufacturing, healthcare, and technical industries. Auto manufacturers are the city's top employers, which is no surprise given Michigan's own Motor City is only eight miles away.
Kroger is a giant retail supermarket with 2,732 supermarkets and department stores throughout the country. With annual revenue of $12.16 billion, Kroger is one of the largest corporations in the country in terms of revenue. The giant retailer is one of Novi's top employers, given that its Michigan headquarters are in Novi.
Cooper-Standard Automotive is a leading dealer for auto components and systems. The public organization reports about $3.5 billion in annual revenue and has 32,000 employees. Cooper-Standard Automotive employees typically work there for about five years.
The Ivy Rehab is a physical therapy solutions company with a network of 200 branches. The company reports $8.3 million in annual revenue and employs over 1,200 people. It has a high employee retention rate, suggesting a good job environment.
More information about finding a job in Novi:
Popular Industries in Novi
Thanks to the ongoing economic boom and a large concentration of top-tier companies, Novi is a magnet for investors from different backgrounds, and as a result, is home to diverse industries including:
Utilities: The highest paying industry in Novi with estimated median earnings of $107,400.
Manufacturing: Novi's robust manufacturing sector employs over 7,000 people. It's one of the highest paying industries in Novi and also one of the most specialized.
Finance and Insurance: The third-highest paying industry in Novi with median earnings of $82,284 per year and accounts for about 5% of employment in the suburb.
Top Things to Do in Novi
Looking for a good time in Novi? The amusement parks, nightlife options, and shopping areas offer something for everyone. Novi residents can spend a day at Paradise Park on Grand River Avenue. This 10-acre amusement park has rides, games, wall climbing, and even a mini golf course.
You can also visit some of the 200 different shops at Twelve Oaks Mall. Novi Ice Arena is also a great place to have fun. They're open year-round and have everything from ice skating lessons to hockey tournaments for local teams.
Check out the video below to learn more about things to do when living in Novi.
Outdoor Activities in Novi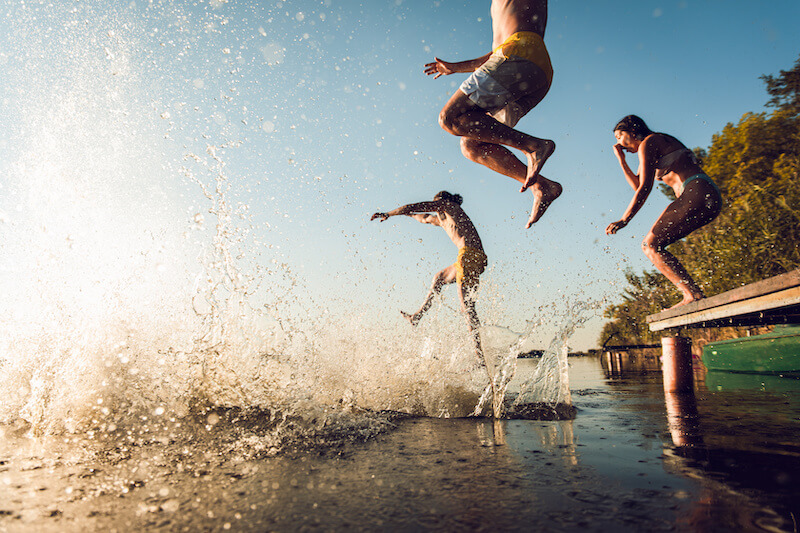 Like most suburbs in The Great Lake State, Novi has an abundance of greenery and is a haven for any outdoor lover. Some fun outdoor activities include:
The Rotary Park is a serene park developed through donations and a grant. It features beautiful woodlands and wetlands and plenty of pristine trails to hike and connect with nature.
Perched on the shores of the beautiful Walled Lake, Lakeshore Park is a city park with various recreational activities for outdoor enthusiasts. Take a dip in Walled Lake, hike or bike the well-maintained trails, take in spectacular lake views at Pavilion Shore Park, or enjoy a relaxing picnic at one of the Park's three picnic shelters.
Restaurants, Breweries, and Bars in Novi
This thriving town has a restaurant to satisfy almost any appetite. Buddy's Pizza is Michigan's most popular pizzeria. The Detroit-style pizza is the restaurant's most popular offering, mainly due to how it's cooked. Other mouthwatering options on the menu include chicken wings, oven-baked meatballs, and an array of delicious sandwiches and salads.
The Ascension Brewing Company is the best spot for perfectly crafted ale and tap beers. The microbrewery was established in 2015 and offers a relaxed setting along with tasty foods and a happy hour from Monday to Thursday.
For a quick bite to eat like a coney dog or a gyro, Novi Coney Island is the perfect place to go. Their menu is diverse, with great options for breakfast, lunch, or dinner.
Nightlife in Novi
Even though Novi isn't a major city, there are plenty of fun ways to enjoy a night out. 29 Novi is a trendy dance club on Main Street. The club is known for its upscale clubbing experience, and revelers must rock smart casual attire for access. It has a spacious dance floor, excellent bottle service, and plenty of specials to try out.
For a chic, upscale nightlife vibe, Lucky Strike is the go-to place for most Novi residents. It's a trendy bowling alley with a hip bar serving perfectly brewed craft ale, beer buckets, and a rich selection of cocktails.
Lakeview Bar & Grill is a popular bar with great views of the lake. There's plenty of outdoor seating, excellent services, and a full food and drink menu.
Novi Climate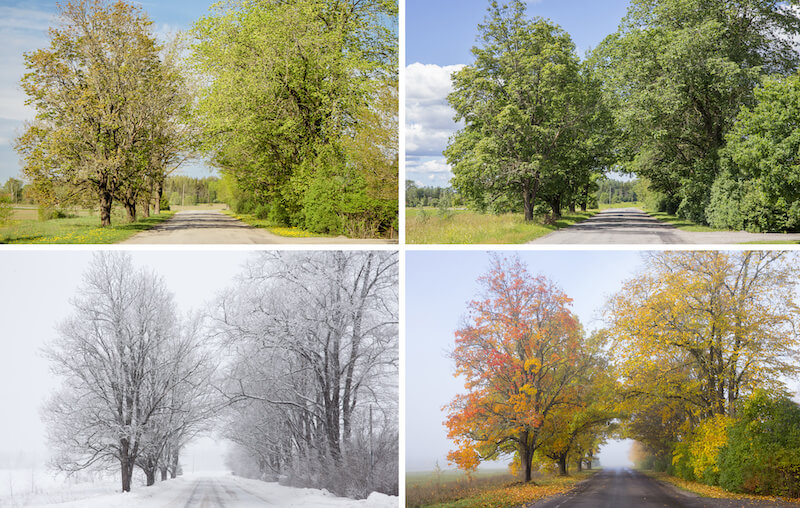 As a city just a few miles from Detroit, Novi has a cold, temperate climate with an average precipitation of 33" per year. Summers are warm and sunny, and the hottest summer month is July, with average highs of up to 830F.
Similar to most cities in Michigan, Novi has cold winters. They are incredibly chilly and dry and can sometimes be quite windy. The coldest month in winter is January, with freezing lows of 180F. Spring starts in late March and is characterized by mildly chilly and warm weather accompanied by light showers and sometimes temperatures as low as 200F. On the other hand, fall beckons winter with its relatively cool weather and light showers.
June through August are the best months to visit Novi since it's consistently warm and there's plenty of fun seasonal events and festivals.
More information about the climate in City:
Traffic in Novi
Novi is a rapidly growing area with a robust job market and plenty of attractions. This attracts many people searching for opportunities, meaning the area experiences increased traffic during peak travel times. On average, a drive from Novi to Detroit takes about 32 minutes.
When traffic is heavy (which is most days given the town's central location between Ann Arbor and Detroit), the same drive can take between 60 and 75 minutes. When the weather is severely bad, it can take up to 90 minutes.
The good news is that most Novi residents either work from home or within the town since it has a large concentration of employers. Additionally, most of Novi's top attractions are just a short distance from the suburb's center. For instance, the Twelve Oaks Mall is only six minutes from the city's civic center, while the famous Lakeshore Park is only twelve minutes away. There are plenty of free and affordable parking options too. For instance, parking at the Novi Town Center is free for customers for up to two hours, while parking with valet service at Twelve Oaks Mall costs only $5.
More information about traffic in City:
Alternate Routes in Novi
Driving in Novi is convenient, thanks to the strategic position near some of Detroit's major freeways. The shortest drive from Detroit to Novi is the M-10 John C. Lodge Fwy and I-696W route. However, one can also take route I-275 and drive south to 1-696 when the other route is congested. But keep in mind, traffic can be quite heavy on I-275 and I-696 in the morning, so it's best to use it in the evenings. The other alternative route from Detroit to Novi is M-10/ John C. Lodge Fwy to I-96 W/Lansing. It moves a bit better compared to other alternatives but is prone to a lot of stop-and-go traffic. Drive times matter when buying a home, and Novi's convenient location near freeways is a big perk of living here.
Public Transportation in Novi
Using public transportation is another way to get around Novi. Most Novi residents are car owners, but this is not to say Novi lacks alternative means of transport. SMART buses allow for transit between Novi, Detroit, and other major Detroit metro area suburbs, while the Older Adult Transportation program offers a local transit option for senior citizens.
Several other bus companies operate to and from Detroit as well as other areas. The Greyhound bus line is the top bus service in Novi, offering rides from the suburb to the town Ann Arbor, Detroit, the Southfield community, and several other towns. Other top bus and coach companies operating in Novi include:
The Charter Run 4U Llc
J.R Charter Service Inc
On-Time Transportation LLC
Southeast Michigan Smart
There are plenty of railway stations around Novi, the nearest one being only 14.62 miles away in the town Pontiac and 14.96 miles in the city of Troy. Ridesharing is also a popular transit option. A personal ride from the Detroit Metropolitan to Novi takes about 29 minutes and costs between $55 and $60, while a luxury ride on the same route will cost about $180.
Schools in Novi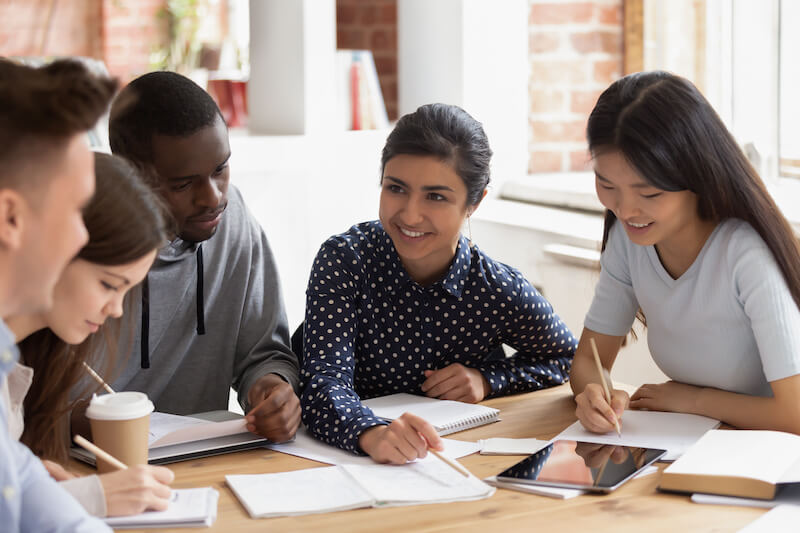 Novi Community School District serves the students in town. Here are a few Novi schools:
Deerfield Elementary School: Located on Wixom Road, Deerfield Elementary has about 400 students
Novi Middle School: Novi Middle Schools offers classes for seventh and eighth-grade students. With a student population of 1,080, It has a teacher-to-student ratio of 18:1
Novi High School: Novi High School is a grade 9-12 academic institution with 2,049 students. The school has 111 active, full-time teachers
Additionally, there are a few private school options in town such as Novi Christian Academy and Novi Northfield Montessori Center. Options for higher education include Central Michigan University, Oakland Community College, and Schoolcraft College.
All Set to Move to Novi, Michigan?
Novi is one of the best suburbs in Michigan. It's a small town with a dense suburban feel, meaning residents can access products and services they need within the city's limits. As a fast-growing town and home to robust manufacturing, finance, and utility industries, Novi has plenty of entrepreneurial and career opportunities for anyone looking.
Thanks to recreational attractions like Paradise Park, there are also plenty of things to do and see. Nature lovers will also enjoy the woodlands, wetlands, and pristine nature trails at Lakeshore and the Rotary parks. With an array of housing options to choose from, there's never been a more exciting time to call Novi home.
If you're planning to move to the Detroit metro area, contact The Perna Team of Keller Williams at 248-886-4450 to get in touch with experienced local real estate agents who can help you find your perfect Novi home today.