Moving to Northville, MI: Moving & Relocation Guide
Posted by Michael Perna on Monday, November 22, 2021 at 10:53 AM
By Michael Perna / November 22, 2021
Comment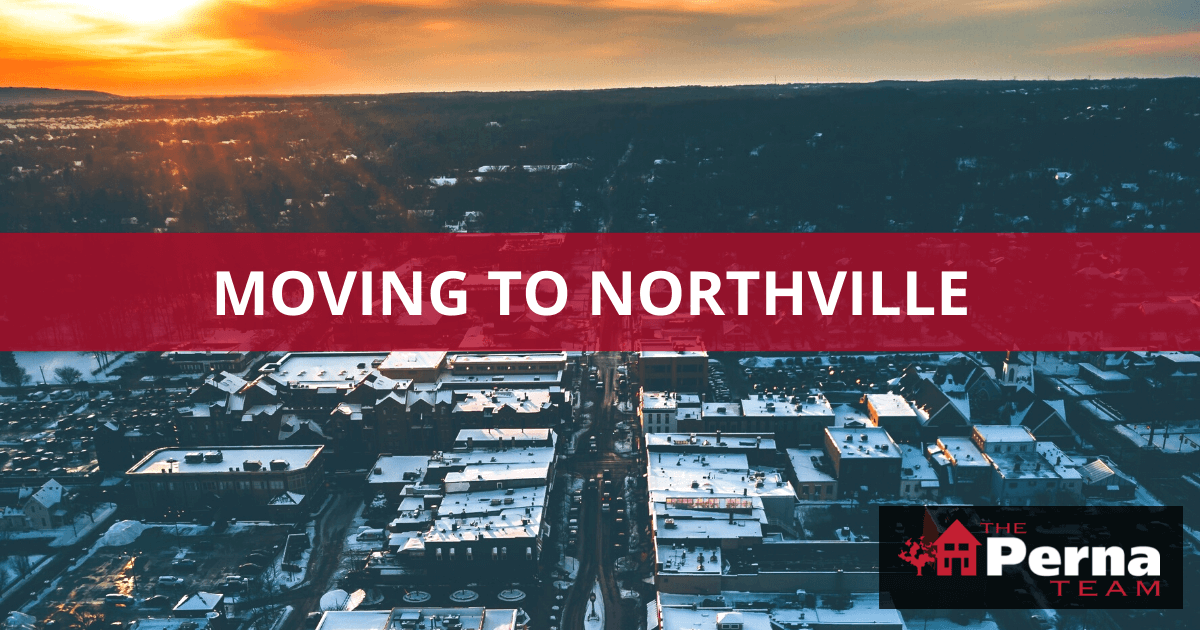 Living in Northville, MI
Located within Oakland and Wayne Counties, the Northville community is one of the most beloved Metro Detroit suburbs. The city has a distinctly suburban feel with plenty of green space to enjoy the sun and fresh air.
The city encompasses many area parks and even local museums that feature art and the area's history. Plus, residents have many choices if they are interested in higher education. For food lovers, Northville has a variety of restaurants to choose from and offers nightlife options for anyone looking for a fun night in the town. For shopping opportunities, there are many retailers within Downtown Northville and the surrounding area.
This is NOT your typical guide to Northville. In addition to helpful information about the town, this guide dives deep into the best reasons to move to Northville. It even includes an interview with Mayor Brian Turnbull, who reveals his favorite three things about life in Northville and talks about what the future holds.
Does this sound like the perfect town for you? Keep reading to learn everything you need to know about moving to Northville.
Cost of Living in Northville
The cost of living in Northville, MI, sits at 129.8, almost 30% higher than the U.S. national average. It costs 40% more to live in Northville when compared to the rest of Michigan.
Home prices typically start at around $170,000, but Northville luxury homes for sale can cost as much as $5 million. The highest selling homes in Northville tend to be outliers rather than the norm.
Renting a home in Northville ranges from $750/month for a small house to $7,000/month for large luxury homes. For Northville condos, rent tends to run from $425/month for a small studio to over $7,500/month for bigger, upscale townhomes.
Northridge's utility costs are right in line with the national average, with a monthly electrical bill costing around $171 a month. On the other hand, the cost of groceries is slightly higher, with a loaf of bread costing $3.00, a gallon of milk about $1.75, and a carton of eggs around $1.65. Finally, a gallon of gasoline costs about $2.80.
More information about cost of living in Northville:
Job Market in Northville
The job market in Northville is going strong. Many local businesses, such as retail shops and restaurants in Northville, are showing growth. A few large corporations even have headquarters in town. Companies with offices in the Northville area include HELLA, a company from Germany that manufactures automotive lighting and electronics; ETAS, a leading software designer; and Cooper Standard, a leading manufacturer of components for the automotive industry.
Downtown Northville has a wide selection of small retailers, including shops, boutiques, and restaurants, where residents can find employment.
The biggest employers in the region around Northville are Beaumont Health, automotive manufacturer Fiat Chrysler Automobiles US LLC, and the General Motors Company. Other companies in the area that offer employment are HELLA Corporate Center, Gentherm, and Maxion Wheels.
Popular Industries in Northville
In addition to jobs at specific companies, Northville has some popular industries that provide jobs to people with a variety of skillsets. By far, one of the more popular industries in Northville is jobs in manufacturing, with many of these in the automotive parts and automotive technology manufacturing sectors. This is followed by employment in various professional, scientific, and technical services, trailed closely by jobs in the healthcare and social assistance field, with jobs in education coming in at fourth.
Other industries include finance and insurance, retail trade, and the accommodation and food service fields.
More information about finding a job in Northville:
Things to Do in Northville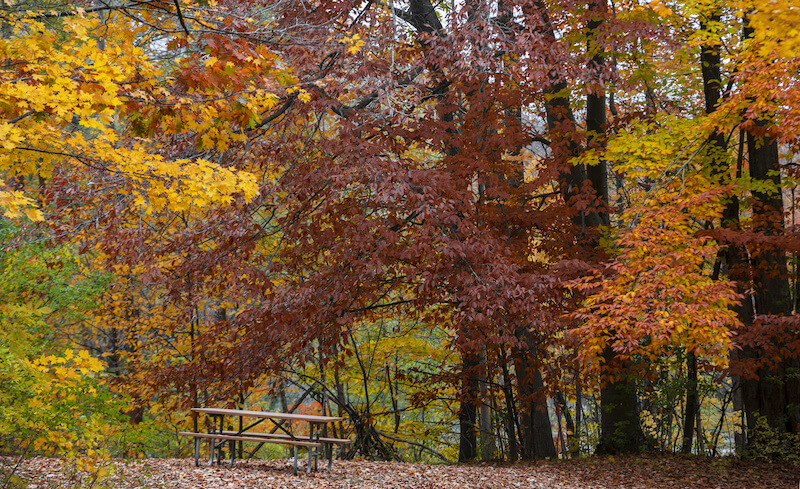 Northville, MI, is full of fun things to do. Activities available range from a day out in nature to spending time at a local museum. There are also area bars, restaurants, and breweries to experience, as well as area nightlife. Downtown Northville is designed with pedestrians in mind, making Northville one of the most walkable suburbs near Detroit.
Northville residents can take a quick trip to Downtown Detroit to watch a game at sports venues, such as at Ford Field of the NFL's Lions, Little Caesars Arena of the NBA's Pistons and the NHL's Red Wings, and Comerica Park of MLB's Tigers. Other popular area attractions are listed below.
Best Parks in Northville
One of the things that makes Northville "Northville" is that it contains several parks, including a statewide favorite — Maybury State Park. Originally designated as a sanitorium to house tuberculosis patients, Maybury was the first State Park in Wayne County and stretches across 944 serene acres. Those from all around the area enjoy the beauty of Maybury. It offers miles of trails for hiking, biking & horseback riding, along with an 8-acre pond for fishing, plus four shelters and a baseball field that is available to rent for special events.
Three Cedars Farm features a pumpkin patch, hayrides, and a corn maze, and Hines Park is another outdoor space that gives residents a chance to get outdoors and enjoy the weather and hike and bike.
Best Coffee Shops in Northville
Stop into Red Dot Coffee Company, one of the local favorite coffee shops in Northville. The owner, Arlita, is super nice and can usually be found serving up fresh, hot brews and mingling with the locals. Red Dot Coffee Company (a reference to the red dot on a map, meaning "you are here") opened its doors in July 2016, after two years of renovation following Arlita purchasing the property from Hiller's Market, which was located next door before later becoming Kroger. Red Dot has quickly become a fantastic place in the community, not only for people to get a great cup of coffee but for locals to gather and catch up while getting some work done.
Delicious Food & Drinks in Northville
Northville gives residents plenty of restaurants, breweries, and bars to choose from, including the Garage Grill & Fuel Bar located in the Downtown Northville area. The location is within a fully restored 1940's-era gas station and serves both brunch and dinner in a relaxing atmosphere.
Another popular choice is Deadwood Bar & Grill. With mountain-inspired décor and adventurous cuisine, it's known for hearty burgers, roast venison, and wild boar sausage. And, with a determination to serve the best beer and food, North Center Brewing Company serves a variety of beers brewed especially for its clientele, along with appetizers, sandwiches, and burgers.
Last but not least, is Parmenter's Cider Mill & Winery. Founded in 1873 & rebuilt in 1983, Parmenter's original focus was on cider & doughnuts, but they have grown to include many more delicious options that keep locals coming back for more. Inside, you can find fudge, nuts, and apple chips for kids, while just across the parking lot, you'll find beer, hard cider, wine – all crafted onsite. Parmenter's season runs between August 1st until the week before Thanksgiving, so be sure to stop in and enjoy an afternoon at this Northville classic. There's also a nice spot to relax and feed the ducks while you eat your goodies.
Explore the Beauty of Historic Northville
Taking a self-guided walking tour of Historic Northville is a must-do for any new resident or long-time local in Northville. The historic district of Northville is absolutely gorgeous and, in fact, contains more Victorian homes than any other city or town in Michigan, many of which have been unchanged (and beautifully maintained) since their construction in the late 1800s. Walking down the streets of Hill, High, Dunbar & Dunlap, one can easily imagine what it looked like near the turn of the century when Henry Ford was a huge contributor to the area. It's important to note for anyone interested in purchasing a home in the historic area that any renovations made are tightly controlled by the historic committee. This may seem like a negative but is done so in an attempt to preserve the beauty of the community.
Nightlife in Northville
When it comes to nightlife, Northville has a variety of locations to choose from. The Wagon Wheel Lounge is an area favorite, especially for people looking for a place to relax, have a drink, and enjoy a game of pool or karaoke sing-along.
The Northville Sports Den is another local hotspot, where residents can grab a beer and watch their favorite sports team on one of the 15-plus flatscreen TVs. Exchange Bar & Grill, formerly Poole's Tavern, occupies the space that was the Exchange Hotel. Today, the bar has a family-friendly atmosphere, according to patrons.
Climate in Northville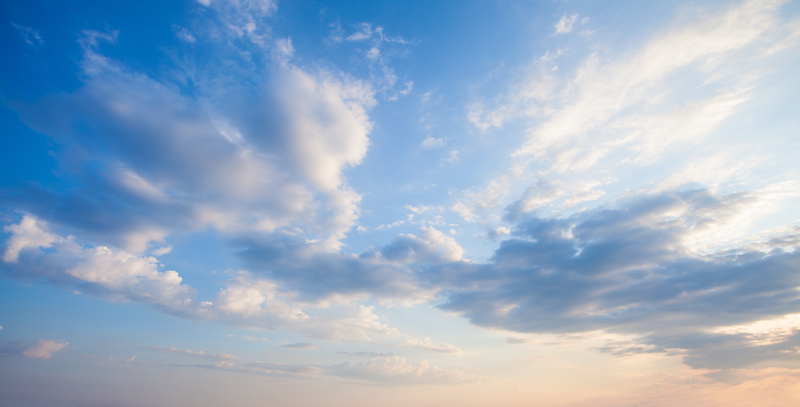 Like most of the rest of Michigan, the climate in Northville is considered a humid continental climate, with distinct summers and winters. Precipitation is distributed evenly throughout the year. The weather and temperature in Northville can vary according to the season.
In the winter, temperatures often fall into the upper teens at night, while daytime temperatures hover around the mid-to-low 30s. In addition, winter storms are expected, with snowfall starting in November and lasting until April at the latest.
As spring arrives in the area, temperatures rise, getting up to the mid-70s by May and near 80 in June. Nighttime temperatures are usually in the upper 30s to upper 50s, depending on the month.
As summer sets in, the temperatures rise, even more, hitting the mid-80s during the day in June and July. At night, temperatures rarely get below the lower 60s to upper 50s. Meanwhile, rainfall is regular, with the spring and summer averaging around three inches per month.
As fall sets in, the temperatures fall again, hitting the 70s in September and the lower 60s in October. Rainfall amounts also begin to decline as winter approaches. The best time of year to visit Northville is between May and October, when temperatures are more optimal.
More information about the climate in Northville:
Traffic in Northville
Like many places around the city of Detroit, Northville experiences increased traffic during rush hour. Still, Northville residents spend less time on average commuting than the rest of the country.
With so many people on the road in the area, it's essential to know the best times to stay off the roads to avoid congestion, if possible. Morning traffic starts to pick up around 6:00 a.m., reaching maximum traffic by about 7:30 a.m., before tapering off slightly as the day progresses. The afternoon/evening rush hour hits between 3:30 p.m. and 6:30 p.m.
Parking in Northville is rarely hard to find since there is plenty of free, all-day parking located throughout the Downtown Northville area. Overnight parking on city streets or in city lots, on the other hand, is prohibited. Driving from Northville to downtown Detroit takes about 30 minutes. Meanwhile, a drive to the nearby town of Ann Arbor also takes about 30 minutes.
Alternate Routes
Learning alternate routes in Northville can help you shorten your driving times from the suburbs to Downtown Detroit. The main highway connecting Northville to Detroit is Interstate-96. To help alleviate congestion during rush hour, the Michigan Department of Transportation has instituted a Flex Route system along I-96.
Some alternate routes in the area include Interstate-75 to the north of town; the M-5, which branches off from I-96 at Novi; and the M-14, for easy access to Ann Arbor to the southwest. Streets within Northville include Eight Mile Road, which connects to the M-5 and the M-102 east of the city.
More information about traffic in Northville:
Public Transportation in Northville
While many residents opt to drive their vehicles around Northville, some rely on public transportation to get to where they need to go. Fortunately, there are a variety of public transportation options to get from Northville to Detroit.
The most common public transportation is the SMART Bus system, which runs from Detroit to various towns and locations in the Detroit Metro area. The SMART Bus system currently has two lines that run between Northville and Detroit: the Line 805 Bus and Line 305 Buses. The cost for the 805 is between $25 and $29, while the 305 is between $23 and $29.
Residents can also find a variety of taxi services operating in the Northville area. The prices for using a taxi in the area are:
Base Fare: $2.50
Per Mile Rate: $1.60
The MDOT Carpool Parking Lot Program, or Park and Ride, has over 243 free-to-use MDOT-owned parking lots for use by area residents.
MDOT also has a Guaranteed Ride Home Program, which reimburses commuters for taxi fares or car rental should they have an emergency requiring them to return home or work overtime. Commuters can use this service up to four times a year, and it is free.
Schools in Northville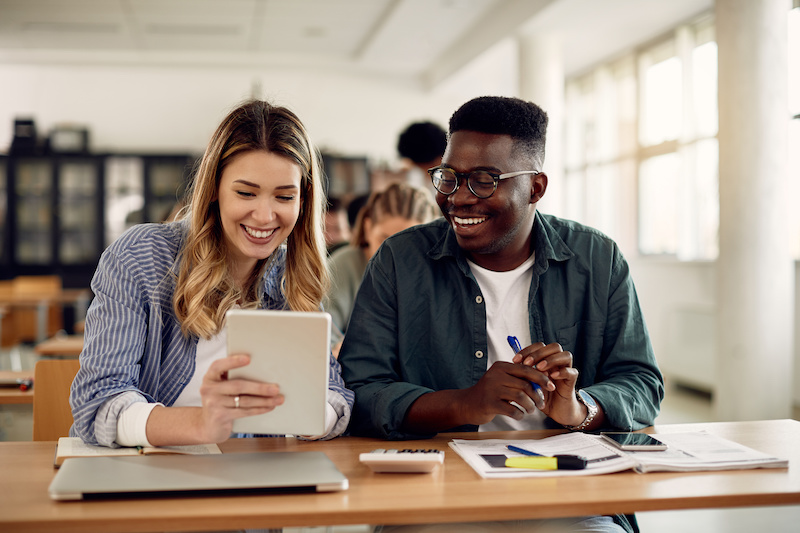 Schools in Northville operate under the Northville Public Schools system. The district uses six elementary schools, two middle schools, and one high school, serving over 7,000 students. In addition to public schools, Northville also has four private schools.
When it comes to colleges and universities, there are 35 schools within 50 miles of Northville. The biggest of these is the University of Michigan in Ann Arbor, MI, enrolling over 46,000 students. There are also a variety of smaller schools within a short drive from the city.
Central Michigan University is a nationally-ranked public research university that offers students access to over 200 academic programs.
A private Catholic university, Madonna University offers a variety of programs in nursing, arts and science, and education and human development. In addition, the university offers over 100 undergraduate majors and 35 master's programs, and a doctorate in nursing practice.
Michigan's third-largest university, Wayne State University, lies north of Northville in Novi, MI. The university gives students a choice of over 350 programs to choose from, including degrees in business, education, and engineering.
An Interview with Northville Mayor Brian Turnbull
If you're interested in learning more about Northville, you'll want to watch this video of my exclusive interview with Mayor Brian Turnbull!
Brian Turnbull, elected as Mayor of Northville in 2019, is a 5th Generation Northvillian, local historian, and featured lecturer who possesses a wealth of knowledge on Northville. It is easy to see and hear the passion he holds for his town when he speaks of his grandfathers, who were both store owners in the downtown area at the turn of the century.
Downtown Northville itself contains many iconic buildings and has gone essentially unchanged since the mid-1800s. In fact, it was once one of the largest producers of goods and services in the state of Michigan. Globe Furniture Co. was at one time the largest school furniture factory in the world. Additionally, aircraft were constructed, church bells were cast, and the largest industrial area in MI called the Foundry Flask, once made up a part of the downtown district.
Henry Ford also spent a great deal of time in Northville and liked the area so much after spending his honeymoon there in the 1880s that he bought Northville the land near the upper Rouge River, where he opened a factory called the Ford Valve Plant. The land on which Ford Fields East & West are built, along with Mill Race Village, was also donated to the city by Henry Ford. Additionally, Northville sits at the beginning of Hines Drive, a 20 miles stretch ending in Dearborn, where Ford Motor Company is located. It's no wonder that Northville was given the nickname "Ford Town."
Northville remains a tight-knit community that works together and, in the face of COVID, has adapted to help their retailers stay operational & profitable. At a time when an estimated 45% of retailers across the country have closed their doors, 96% of Northville retailers are still up and running. This was accomplished by creating better opportunities for takeout in combination with closing down the streets to provide a relaxed yet social area where people can walk around, and kids can play, much like the street dances that took place there in the early 1900s.
For Mayor Turnbull, his three favorite reasons for why he loves Northville ring true for many others. First, is the Northville schools. The second is that the walkable downtown environment has remained largely the same since the mid-1800s. The shops, boutiques & restaurants of downtown provide a wonderful community feel, attracting locals and those from surrounding areas alike. The third is that the future of Northville is bright, with a committee designated specifically to its growth. With little land remaining for development in Northville, they are working on a plan to develop parts of the downtown area where they can provide additional living opportunities and other renovations to help integrate the area.
For all of the above reasons, Northville has 27 boards and committees to protect the integrity of the community and downtown area. These range from a Historic Committee, a Planning Commission, a task force for the Riverwalk, Ford Field, the Farmer's Market, and many more. The pride in Northville shows as they uphold the values of the past while looking forward to the future, including their bicentennial, which is upcoming in 2027.
Northville has a history rich with culture and a caring community that continues today and extends into tomorrow. The charming downtown, beautiful historic district, and award-winning schools are just the beginning of why so many people choose to call Northville home.
Discover the Joy of Living in Northville
Residents of Northville enjoy the area's many public green spaces and accessibility to both Detroit, MI, and nearby Ann Arbor, MI. Offering a quieter lifestyle than the nearby big cities, Northville has a charm all its own that residents get to enjoy every day. Subscribe to the Michael Perna YouTube channel for more exciting updates on Northville and other top Metro Detroit towns.
If you're planning to move to the Detroit metro area, contact The Perna Team of Keller Williams at 248-886-4450 to get in touch with experienced local real estate agents who can help you find your perfect Northville home today.