6 Reasons to Move to Northville, MI
Posted by Michael Perna on Friday, August 6, 2021 at 1:53 PM
By Michael Perna / August 6, 2021
Comment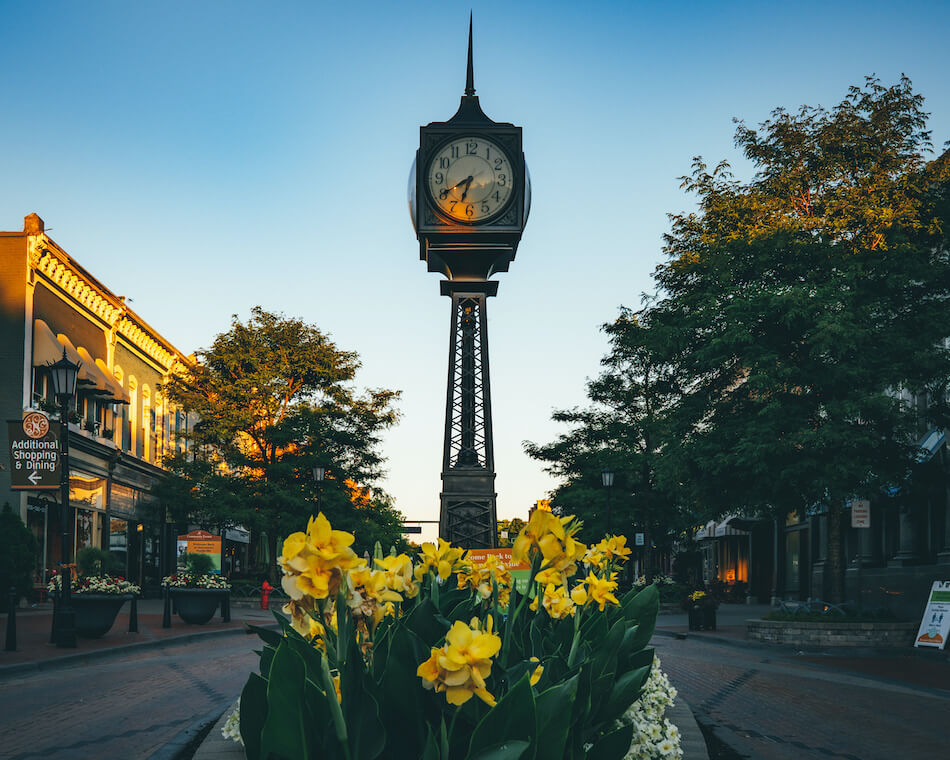 Welcome to Northville, Michigan! This is one of my favorite towns; however, this will NOT be your typical guide to Northville.
I won't be talking about how long it takes to get to the airport or basic information about the town. Instead, I'll give you an insider's look at the things that make the Northville community so special. I even had a conversation with the mayor to get his take on the 3 best things about Northville and what the future holds.
---
Shop Homes for Sale in Northville >>>
---
Best Coffee Shops in Northville
Starting out, let's stop into one of my favorite coffee shops, located right here in Northville. The owner, Arlita, is super nice and can usually be found serving up fresh, hot brews and mingling with the locals. Red Dot Coffee Company (a reference to the red dot on a map, meaning "you are here") opened its doors in July 2016, after 2 years of renovation following Arlita purchasing the property from Hiller's Market, which was located next door before later becoming Kroger. Red Dot has quickly become a fantastic place in the community, not only for people to get a great cup of coffee but for locals to gather and catch up while getting some work done.
The Beauty of Historic Northville
The historic district of Northville is absolutely gorgeous and, in fact, contains more Victorian homes than any other city or town in Michigan, many of which have been unchanged (and beautifully maintained) since their construction in the late 1800s. Walking down the streets of Hill, High, Dunbar & Dunlap, one can easily imagine what it looked like near the turn of the century when Henry Ford was a huge contributor to the area. It's important to note for anyone interested in purchasing a home in the historic area that any renovations made are tightly controlled by the historic committee. This may seem like a negative but is done so in an attempt to preserve the beauty of the community.
Best Parks in Northville
One of the things that makes Northville "Northville" is that it contains several parks, including my favorite — Maybury State Park. Originally designated as a sanitorium to house tuberculosis patients, Maybury was the first State Park in Wayne County and stretches across 944 serene acres. Those from all around the area enjoy the beauty of Maybury. It offers miles of trails for hiking, biking & horseback riding, along with an 8-acre pond for fishing, plus 4 shelters and a baseball field that is available to rent for special events.
Delicious Food & Drinks in Northville
Last but not least, one of my favorite things about Northville is Parmenter's Cider Mill & Winery. Founded in 1873 & rebuilt in 1983, Parmenter's original focus was on cider & doughnuts, but they have grown to include many more delicious options that keep me coming back for more. Inside, you can find fudge, nuts & apple chips for kids & adults alike, and just across the parking lot, you'll find beer, hard cider & wine – all brewed onsite. Parmenter's season runs between August 1st until the week before Thanksgiving, so be sure to stop in and enjoy an afternoon at this Northville classic. There's also a nice spot to sit back & relax and feed the ducks while you eat your goodies.
An Interview with Northville Mayor Brian Turnbull
If you're interested in learning more about Northville, you'll want to watch this video of my exclusive interview with Mayor Brian Turnbull!
Brian Turnbull, elected as Mayor of Northville in 2019, is a 5th Generation Northvillian, local historian, and featured lecturer who possesses a wealth of knowledge on Northville. It is easy to see and hear the passion he holds for his town when he speaks of his grandfathers, who were both store owners in the downtown area at the turn of the century.
Downtown Northville itself contains many iconic buildings and has gone largely unchanged since the mid-1800s. In fact, it was once one of the largest producers of goods and services in the state of Michigan. Globe Furniture Co. was at one time the largest school furniture factory in the world. Additionally, aircraft were constructed, church bells were cast, and the largest industrial area in MI called the Foundry Flask, once made up a part of the downtown district.
Henry Ford also spent a great deal of time in Northville and liked the area so much after spending his honeymoon there in the 1880s that he bought Northville the land near the upper Rouge River, where he opened a factory called the Ford Valve Plant. The land on which Ford Fields East & West are built, along with Mill Race Village, was also donated to the city by Henry Ford. Additionally, Northville sits at the beginning of Hines Drive, a 20 miles stretch ending in Dearborn, where Ford Motor Company is located. It's no wonder that Northville was given the nickname "Ford Town."
Northville remains a tight-knit community that works together and, in the face of COVID, has adapted to help their retailers stay operational & profitable. Where an estimated 45% of retailers across the country have closed their doors, 96% of Northville retailers are still up and running. This was accomplished by creating better opportunities for takeout in combination with closing down the streets to provide a relaxed yet social area where people can walk around, and kids can play, much like the street dances that took place there in the early 1900s.
For Mayor Turnbull, his 3 favorite reasons for why he loves Northville ring true for many others. First, Northville has an outstanding school district, being one of the top in every category in the state. Second, the walkable downtown environment has remained largely the same since the mid-1800s. The shops, boutiques & restaurants of downtown provide a wonderful community feel, attracting locals and those from surrounding areas alike. Third, the future of Northville is bright, with a committee designated specifically to its growth. With little land remaining for development in Northville, they are working on a plan to develop parts of the downtown area where they can provide additional living opportunities and other renovations to help integrate the area.
For all of the above reasons, Northville has 27 boards and committees to protect the integrity of the community and downtown area. These range from a Historic Committee, a Planning Commission, a task force for the Riverwalk, Ford Field, the Farmer's Market, and many more. The pride in Northville shows as they uphold the values of the past while looking forward to the future, including their bicentennial, which is upcoming in 2027.
Northville has a history rich with culture and a caring community that continues today and extends into tomorrow. The charming downtown, beautiful historic district, and award-winning schools are just the beginning of why so many people choose to call Northville home.

For information on joining Mayor Turnbull for his bimonthly Zoom Q&A, please click here.
Discover the Joy of Living in Northville Today
Don't miss our Not Your Average Guide to Northville video for an inside look at what makes Northville such a great city to live in.

Thank you so much for joining me for some of my favorite things about Northville! Unfortunately, there are so many great things about this town that I couldn't possibly fit them all in one video, so be sure to SUBSCRIBE to my channel where, in future videos, I'll be taking a closer look at the schools, food & indoor recreation of Northville, as well as additional great cities in the Metro Detroit area!
Buy a Home in Northville, MI With the Perna Team
For any real estate needs, please call us today @ 248-221-2777.
If you're interested in buying or selling a home in Northville or anywhere in Southeast Michigan, give us a call today and see how we can help you with your next move @ 248-886-4450.