Moving To Detroit: Detroit, MI Relocation & Homebuyer Guide
Posted by Michael Perna on Thursday, September 17, 2020 at 9:37 AM
By Michael Perna / September 17, 2020
Comment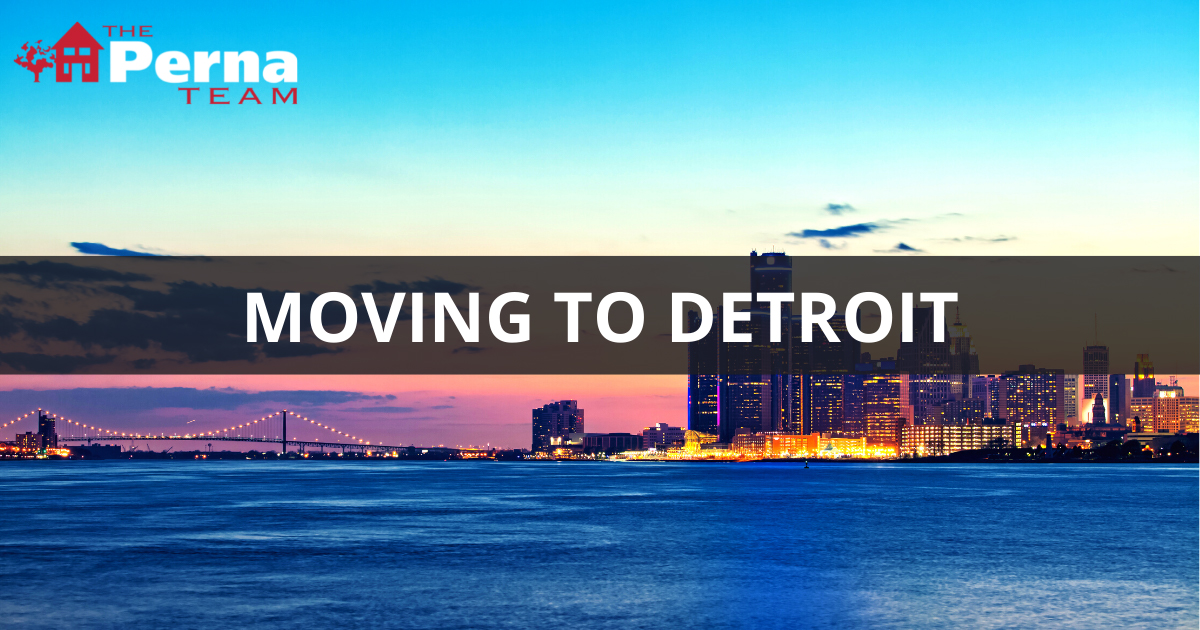 Detroit has a number of amenities that can make for a great experience. The community has an excellent entertainment scene with many great sports and theater options. It is also fairly easy to find inexpensive neighborhoods for people on a budget. Like in many major cities in the US, Detroit real estate sits near a body of water. The Detroit River is visible from downtown, and downtown Windsor, Ontario is visible across it. Residents can even visit Canada easily if they have a passport.
The Motor City embraces a wide variety of tastes and backgrounds, so everyone can find something they love. Here is everything you should know about relocating to Detroit.
Cost of Living in Detroit
One of the best features of the overall community is the potential spending power the dollar has. Compared to many other similarly sized communities, Detroit's cost of living is low. The median home price within Detroit is $35,000. However, median home prices in other areas of the metro can cost as much as $245,000. For this reason, most people are able to find a house within a community that matches their income. A two-bedroom apartment will cost about $1,600. Those without a roommate or in need of an office can get a one-bedroom apartment for about $1,100.
Most other expenses in the area are also reasonable compared to other large cities. Detroit has a utility index of 89.7%, which means it pays about 10.3% less than average utility costs in America. This can mean Detroit residents can spend less than $200 on their utilities and Internet service. However, utility prices will also depend on the size of the home in question, so this estimate will not be accurate for every home.
When buying food at the grocery store, Detroit residents can expect to pay about $330 per person per month. Gasoline generally has a higher price, which can make long commutes more expensive. Detroit is the most expensive city in the country when it comes to car insurance—annual car insurance costs can cost more than $6,000. In comparison, the average annual car insurance costs in America are just over $1,500.
Detroit Job Market
For decades, the automotive industry was the undisputed king of employment in Detroit. Everyone either worked for a car company or one of the suppliers. Today, however, the industry has shifted to a much more global base. While the switch did reduce the number of manufacturing jobs, it created even more opportunities in a variety of different industries.
The automotive industry is still a major industry in the area with General Motors, Ford Motor, and Fiat-Chrysler employing thousands of workers. However, the most populous industry in Detroit is currently healthcare and social assistance with more than 280,000 people employed. Second to that is professional, scientific, and technical services, which employs more than 207,000 people. And in third place, accommodation and food services employs more than 178,000 people.
Largest Employers in Detroit
Even decades after the decline of the U.S.-based automotive industry, Ford Motor Company is still the largest employer in the area at more than 44,000 employees. Fiat Chrysler and General Motors round out the largest employers group with about 33,000 and 32,000 employees respectively. While it is generally considered part of the Detroit region, Fiat Chrysler is actually located in Auburn Hills, which is about 45 minutes north, not including rush hour or traffic delays.
Sitting at positions number five, seven, and nine are health care systems Beaumont, Henry Ford, and Trinity Health. Medical professionals and support staff can also find opportunities at Ascension St. John Hospital and Detroit Medical. More than 75,000 people are employed at at least one of these medical institutions.
Number four on the list of largest regional employers is the University of Michigan at 30,852. The primary school is about 44 minutes away in Ann Arbor, but it also has campuses in Dearborn and Flint. The U.S. government employs about 18,000 people in the Detroit area.
Things to Do in Detroit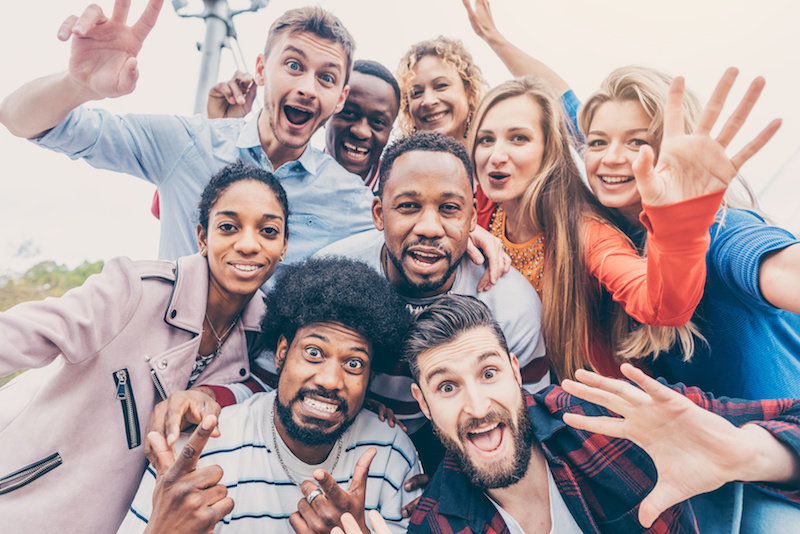 One great thing about living in a city like Detroit is there are always things to do. This is a hard-working city that loves entertainment. People with all backgrounds and interests can find something to keep them occupied during time away from work. Here are a few of the most popular pastimes to consider.
Outdoor Activities in Detroit
While Detroit is considered a big city, there are still plenty of ways to enjoy the great outdoors. The Detroit Riverfront is a great place to take leisurely walks and enjoy the sights of both the city and the Detroit River. The Dequindre Cut Greenway in particular is a two-mile walking trail that was made where an old railway used to be. Milliken State park features plenty of space for Detroit residents to unwind. There are places for riding bikes, fishing, picnicking, and there's even a scaled-down replica of the Tawas Point lighthouse.
Of course, outdoor types in Detroit will absolutely love Belle Isle. The island is a state park with a variety of recreational activities. The beach is a great place to spend a warm summer or lazy fall afternoon, and the park also has a giant waterslide open during the summer. There are also a number of trails to walk along the beach or the half a mile stretch along the Detroit River. If the weather is a bit too warm for outdoor activities, residents can instead visit the Belle Isle Aquarium, which is the oldest aquarium in the country.
Detroit Restaurants, Breweries, and Bars
Metro Detroit has some of the best eateries in the world. Green Dot Stables is a restaurant known for its sliders, and it got its name because it was built out of an old stable where racehorses were kept. Detroit is known for the coney dog, which is a hot dog topped with Detroit-style chili, diced onion, and mustard. American Coney Island is the first restaurant to serve coneys back in 1917, and it's still open for business to this day. Immediately to its side is Lafayette Coney Island, which opened in 1924. The two have an ongoing rivalry over who makes the better coney.
Brew lovers will enjoy the Atwater Brewery in the Rivertown district for a great mix of German-style lager and modern flavors. Brew Detroit in Corktown is one of the largest breweries in the state with a 10-tap tasting room. Of course, there are plenty of local bars to spend evenings in with friends. Be sure to check out Abick's Bar in southwest Detroit or The Sugar House for signature cocktails.
Detroit Nightlife
There are a number of options for nightlife in Detroit. The city has three casinos, each with its own style of entertainment. The MGM Grand is considered a more luxury-style place including a spa, world-class restaurants, and a variety of lounges. Greektown Casino is also a great entertainment destination. In addition to the internal game room and restaurants, it is located inside the historic Greektown district. Greektown hosts a number of bakeries (like the award-winning Astoria Pastry Shop), specialty shops, and restaurants that should not be missed. The MotorCity Casino, on the other hand, is also a great place to catch the live shows at the Sound Board Theater.
Detroit Climate
Being located in Michigan, Detroit experiences cold winters. The end of January and beginning of February are typically the coldest times of the year, with temperatures averaging around 20 degrees. Detroit also averages about 33 inches of snow per year, which is up from the U.S. average of 28 inches. Detroit summers are typically humid, due to all of the lakes and rivers in the area. July is the hottest month, with temperatures averaging in the high 80s.
May, June, August, and September are considered the most comfortable months of the year. Detroit typically sees an average of 183 sunny days per year, which is down from the U.S. average of 205. It also gets around 34 inches of rain, which is lower than the U.S. average of 38 inches per year. Overall, Detroit has a comfort index rating of 6.9/10.
Traffic in Detroit
Like many communities, Detroit experiences morning and evening rush hours. However, residents' traffic experiences can vary drastically depending on where they work. Unlike many other regions of similar size, Detroit's economic base is more widely spread. For example, the three automotive companies are not located in the same sections of the metro area. For this reason, Detroit does not experience the huge rush of everyone in the area attempting to come and go at the same time.
Alternative Routes Around Detroit
There are three main highways people use to get around metro Detroit. The I-94 travels along the Detroit River in the area going through Dearborn, Detroit, and Eastpointe. I-96 travels West to East through Novi, Livonia, and ends at the I-75. The I-75 approaches the city from the north, going through Royal Oak and Warren.
However, one of the other unique things about the Detroit area is the "wheel spokes" beginning downtown that radiate outward to suburban communities. Michigan Avenue, Woodward Avenue, Gratiot Avenue, Jefferson Avenue, and Fort Street all provide alternative routes through the city without using the highways. Unlike many other communities, these streets give commuters multiple easy paths through the area at rush hour. Learning these mostly straightforward streets can make it easier to navigate (MDOT).
Public Transportation in Detroit
When it comes to public transport, Detroit residents have a variety of options to choose from. DDOT buses are Detroit's public bussing service, and it's the primary way to get around for most people. The People Mover is a shuttle service that travels a 3-mile loop around a few major downtown stops via a raised track. Similarly, the Qline also travels a set number of major interest points within the central community. However, the Qline operates on street level.
Either of these options is a great way to get around downtown quickly. The Qline is only $1.50 a ride, while the People Mover is about $0.75, and DDOT buses are $1.50, not including the $0.25 transfer.
For those living outside Detroit, the SMART bus system is an option for people traveling in Macomb, Oakland, or greater Wayne counties. SMART buses cost $2 per ride, including transfers.
Detroit Schools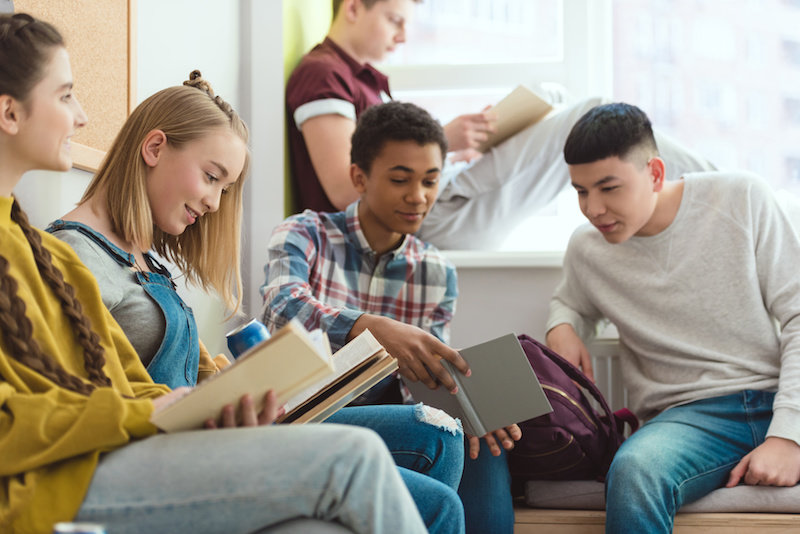 The Detroit Public Schools provides K-12 education throughout the community. The school district has approximately 51,000 students across 104 area schools. Students from kindergarten to 8th grade may use a free school bus service, while older students can ride city buses for free.
There are several other public school systems within the metro area, ranging from Ann Arbor School District with 18,000 students to the Gross Pointe Public School System with about 8,000. In total, there are about 511 schools in the Detroit area, including 309 private institutions.
The area is also home to several large universities and colleges. Private, non-profit schools in the area include University of Detroit Mercy, College for Creative Studies, and Walsh College. Each of the counties hosts their own community colleges, including Macomb Community College and Wayne County Community College District. One of Michigan's most renowned colleges, the University of Michigan has campuses in Dearborn and Ann Arbor. Wayne State University is another public 4-year institution located within Detroit, and Oakland University is also a 4-year university located north of Detroit in Rochester.
Making Detroit Your Home
Detroit is a lively city with its own personality that is impossible to mistake. Engineers and other technical workers can find great opportunities with the automotive companies or financial firms that are drawn to the city. Those wanting to improve their education will find a large variety of higher education options, from small private colleges to huge universities. Detroit is a city that it seems impossible to get bored in. Whether you call Detroit Motor City, Motown, Hockey Town, or the D, this is a city anyone can happily call home.
If you're planning to move to the Detroit metro area, contact The Perna Team of Keller Williams at 248-886-4450 to get in touch with experienced local real estate agents who can help you find your perfect Detroit home today.