Michigan Real Estate Market Report
Posted by Michael Perna on Wednesday, November 18, 2015 at 11:19 AM
By Michael Perna / November 18, 2015
Comment

Recently, many publications have deemed Michigan in the midst of a real estate market comeback, which isn't exactly the case. Even though Michigan is seeing larger increases in home prices across the board over the past five years according to a report from the Federal Housing Finance Agency, we're shifting right now from a hot seller's market to a neutral, downward turning market. That is absolutely the case. Harry Dent is calling it the "Great Deflation of 2016 to 2019" range. Get Dent's book here!
Buckle up, here we go again!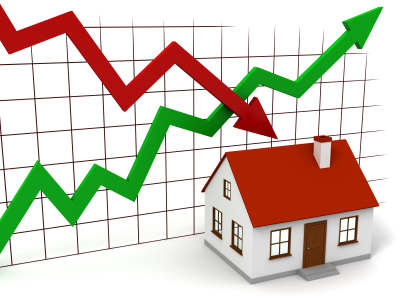 ?For sellers, market times will get longer, there will be a bit more competition and values will probably move down 5% or so.
Conversely, for buyers there will be more to choose from, however interest rates may go up in 2016 1/4 to 1/2 a point negating the savings 5% would give.
According to the Coldwell Banker Home Listing Report, the average listing price of a four-bedroom, two-bathroom home in Michigan is $242,427. Check out listings in Michigan and the full state ranking for 2015 below. To see how your specific market compares nationally, visit www.coldwellbanker.com/hlr. Two Michigan cities made the list for the overall top 5 most affordable cities in America.
According to the Coldwell Banker report, here are the five most expensive and most affordable housing markets in the U.S.:
#5 Most Expensive
Los Gatos, California. Average listing price: $1,569,615
#4 Most Expensive
Cupertino, California. Average listing price: $1,659,297
#3 Most Expensive
Saratoga, California. Average listing price: $1,979,218
#2 Most Expensive
Palo Alto, California. Average listing price: $2,066,600
#1 Most Expensive
Newport Beach, California. Average listing price: $2,291,764
_________________________________________
#5 Most Affordable
Alma, Michigan. Average listing price: $90,523
#4 Most Affordable
Detroit, Michigan. Average listing price: $81,616
#3 Most Affordable
Wilkes-Barre, Pennsylvania. Average listing price: $79,480
#2 Most Affordable
Riverdale, Georgia. Average listing price: $79,223
#1 Most Affordable
Cleveland, Ohio. Average listing price: $74,502
_________________________________________
Also according to the Coldwell Banker report,
The top 5 most expensive and 5 most affordable real estate markets in Michigan are:
#5 Most Expensive
Harrison/Harriston Twp, Michigan. Average listing price: $377,253
#4 Most Expensive
Bloomfield Twp, Michigan. Average listing price: $387,972
#3 Most Expensive
Northville/Northville Twp, Michigan. Average listing price: $395,990
#2 Most Expensive
Frankfort, Michigan. Average listing price: $421,591
#1 Most Expensive
Birmingham, Michigan. Average listing price: $563,191
_________________________________________
#5 Most Affordable
Kalamazoo, Michigan. Average listing price: $105,470
#4 Most Affordable
Escanaba, Michigan. Average listing price: $102,992
#3 Most Affordable
Flint, Michigan. Average listing price: $95,482
#2 Most Affordable
Alma, Michigan. Average listing price: $90,523
#1 Most Affordable
Detroit, Michigan. Average listing price: $81,616