Is Now the Right Time to Invest in Metro Detroit Real Estate?
Posted by Michael Perna on Friday, November 5, 2021 at 6:40 AM
By Michael Perna / November 5, 2021
Comment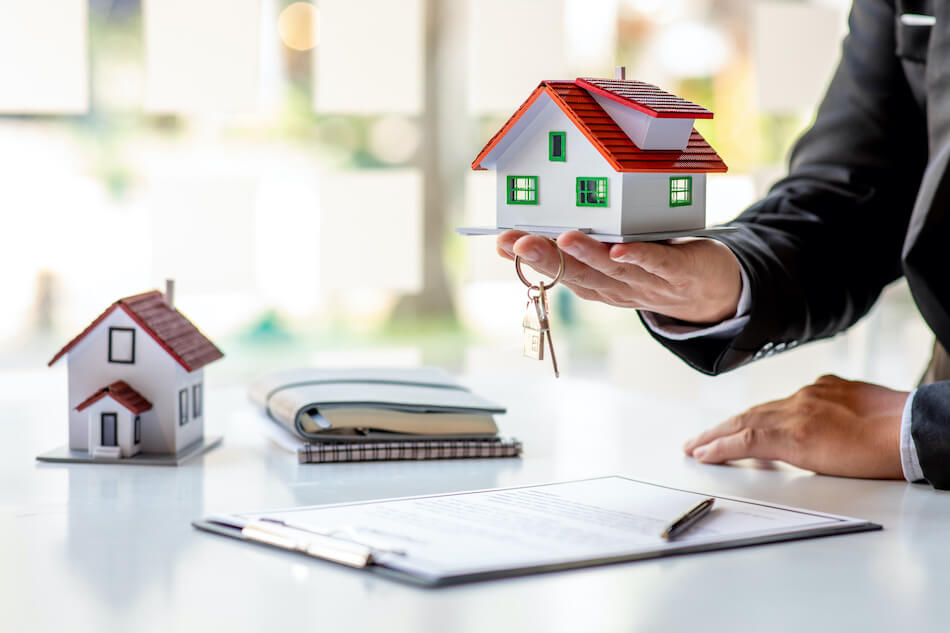 Property investors all agree that the Metro Detroit real estate market is currently one of the hottest in the country. Homes are currently in high demand in this seller's market, while the current state of residential property sales is highlighted by low interest rates, increased demand for new housing, and competitiveness in the market. A recent Metro Detroit real estate update shows that selling prices are high, which might leave others wondering if now is the right time to buy. Keep reading to learn if you should buy Metro Detroit area real estate now or wait until later.
For informational purposes only. Always consult with a licensed real estate professional before proceeding with any real estate transaction.
Supply vs. Demand: Why Home Prices Are Increasing
The demand for housing in Metro Detroit is continuing to rise. As with any in-demand good, prices increase when these goods are in short supply. This is the primary reason for the higher cost of homes in the area. Experts report that home inventory in Metro Detroit is almost 35 percent lower than it was this summer during the same period last year.
Millennials are the primary demographic of today's homebuyers, and they are eager to buy now while interest rates are at all-time lows. Some current owners are rethinking selling instead of remaining in their homes a bit longer. MLS statistics indicate that many homes are getting between 10 and 20 offers with prices reaching above asking levels. People who choose to wait too long to buy may not have as much inventory to choose from.
Interest Rates are Low—But They Won't Stay That Way
Interest rates are low, and they won't stay that way forever. Some buyers will want to act quickly to take advantage of the low Michigan mortgage rates.
Current owners who opted not to sell may have re-financed their loan to take advantage of interest rates, while others spent time and money remodeling their home to something they want to remain in. This is also contributing to real estate shortages locally and nationwide. A housing report from the Board of Realtors and other listing services cites that home sales at the beginning of summer 2021 were up almost 17 percent compared to last year's tally.
Median home prices are up nearly 22 percent and spent 15 fewer days on the marketplace, and the competitive real estate scene in Metro Detroit is not predicted to end any time soon. Many experts predict that interest rates could rise quickly, though, making buying now a potentially good move.
Cost vs. Price: Why You Should Buy Now
Price is the asking amount that sellers want for a property. Cost is what the buyer actually pays or will ultimately pay for the real estate. Several factors influence the price of homes, with major contributors being the interest rate buyers obtain on their mortgage and the home's actual appreciation over time. The rate of change amid these factors is often called "The Cost of Waiting."
Buyers should understand that cost is a far more critical factor to consider than price. Currently, low-interest rates will likely offset expenses, but once they rise, those who delay buying now could find themselves facing higher mortgage payments. Once the hot housing market in Metro Detroit cools off and inventory increases, the risks run high that cost and pricing might work against buyers.
Should One Buy Residential Property Now or Later in Metro Detroit?
With more properties expected to become available in the coming months, they are sure to sell fast and for a premium. Experienced real estate agents are leaning towards encouraging serious buyers to move forward confidently with a purchase soon to avoid facing a an even more competitive market afterward. They also recommend being creative with offers and being aggressive with them once buyers find a home they want.
The Right Time to Buy Detroit Property Is Up to You
Ultimately, the right moment to buy real estate depends on your unique needs. Although there are unprecedented factors impacting Detroit homebuyers, people shouldn't wait to move into a perfect home once they've found it. Despite some challenges, there are signs that this fall could be great for Metro Detroit homebuyers.
For informational purposes only. Always consult with a licensed real estate professional before proceeding with any real estate transaction.