6 Reasons Why This Fall May Be Great for Detroit Metro Homebuyers
Posted by Michael Perna on Thursday, October 28, 2021 at 1:08 PM
By Michael Perna / October 28, 2021
Comment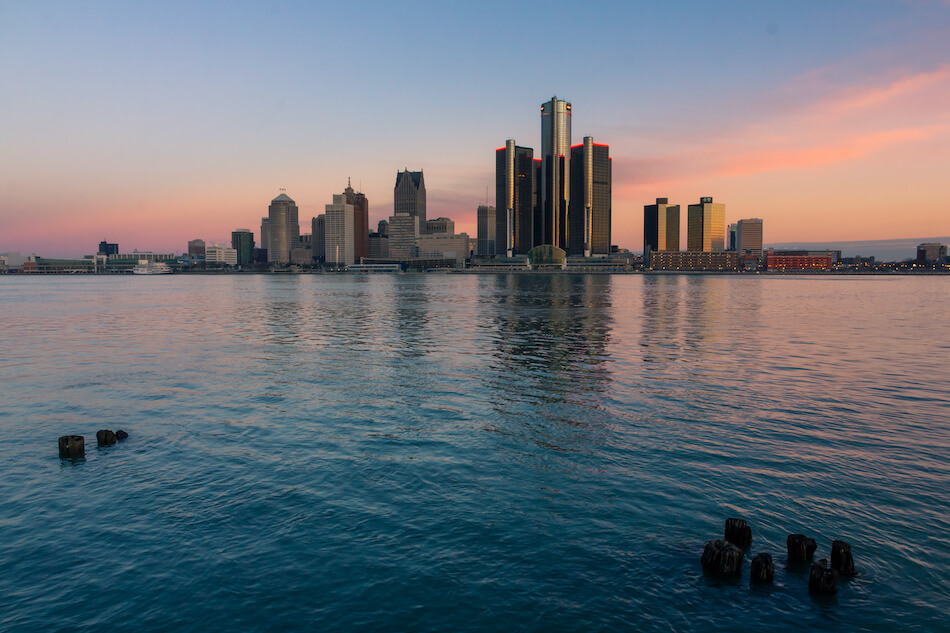 Throughout Metro Detroit, home buyers will discover distinct suburban areas throughout the region, each with its own features and amenities. The market conditions within these areas, which include townships, small cities, and urban developments, fluctuate significantly. People who are looking at homes for sale in the Detroit Metro area will be pleased to know that the current market conditions suggest that fall 2021 will be a fantastic season for homebuyers. Keep reading to find a Metro Detroit real estate market update that shows why this fall will favor homebuyers.
For informational purposes only. Always consult with a licensed real estate professional before proceeding with any real estate transaction.
Detroit Housing Inventory is on the Rise
As more people began to resume their everyday lives after the onset of the COVID-19 pandemic, the real estate market in Metro Detroit quickly picked up steam throughout 2021. This fall, experts expect that Detroit housing inventory will continue to rise as more homeowners feel confident that they can sell their homes with ease and subsequently purchase another property.
Prices are Dropping on Older Listings in Metro Detroit
The summer is often considered the peak selling season, as many families want to move from one home to another before the school year begins. As a result, older listings that have lingered on the market throughout the summer and into the fall need to be made more appealing to prospective buyers. Fall is often the best time to get a great deal on a home because there are often price cuts on older listings in Metro Detroit.
Prices are Appreciating Slower in Metro Detroit and Around the Country
The real estate market boom of the summer of 2021 is slowly coming to an end, and buyers and sellers can expect conditions to normalize this fall. While Detroit median home sale prices increased in July, price appreciation has slowed down in Metro Detroit and across the country. It's worth noting that in some counties, price appreciation is slower than in others. Wayne County, for example, has seen less significant price changes than neighboring Oakland and Macomb counties.
Interest Rates Remain Low
For a while now, interest rates have remained so low that buyers have felt confident that they could take their time and search the market for the perfect home. However, real estate experts predict that interest rates will soon rise, so now may be the best time to start looking for homes for sale in Metro Detroit. Home sales continue to increase in this region, and it's expected that demand will continue to grow as interest rates rise.
Sellers are Serious in the Fall
During a hot summer selling season, many homeowners put their houses on the market with no sense of urgency to sell them quickly. In the fall, however, sellers are often more motivated to sell their property. This can give Metro Detroit home buyers the upper hand, as sellers may be more willing to make compromises during the negotiation process to finalize the deal.
Buyers Have the Advantage When Purchasing in the Fall
Buyers should always get a home inspection, especially during the fall and winter months. Home inspections completed in the fall months—just before the onset of harsh winter weather—often reveal flaws in the home that would not have been discovered in the spring or summer. This lets buyers feel confident in their purchase, knowing that they won't have any surprises during their first Michigan winter in their new home.
From Rochester Hills real estate to Canton homes for sale, the Detroit Metro housing market shows signs of strength. This fall is an ideal time for any homebuyer to purchase a property in this region. With inventory rising and prices dropping, this fall could be the perfect time to buy your dream home near Detroit.
If you're planning to move to the Detroit metro area, contact The Perna Team of Keller Williams at 248-886-4450 to get in touch with experienced local real estate agents who can help you find your perfect Detroit home today.
For informational purposes only. Always consult with a licensed real estate professional before proceeding with any real estate transaction.