Increase Your Home's Value: 4 Easy Strategies for ROI on Your Home
Posted by Michael Perna on Friday, June 18, 2021 at 2:47 PM
By Michael Perna / June 18, 2021
Comment
When it comes time to sell your home, you likely want it to go for the highest possible price. On Local4News, Michael Perna spoke about easy ways to increase your home's value. Read below for steps that could increase your home's value by two to five percent.
Declutter to Make the Home Seem Larger and Welcoming
The first step in helping to maximize your home's value is to declutter. A good start is going through all the closets and organizing or removing 30 to 50 percent of the items. A half-full closet looks much bigger and will allow buyers to imagine their own clothes in the space. Decluttering is also an important piece of your own moving process.
Removing clutter from the rest of the home should come next. Doing so throughout the home can help rooms feel much larger and more open. This can make a home feel more welcoming and well taken care of, which is a selling point for buyers. Spring and early summer are also perfect times to have a yard/garage sale to help get rid of unnecessary items—and can help put a little extra cash back in your pocket. You can always donate the items that don't sell to those in need.
Touch Up the Yard and Exterior
Remember that first impressions are everything. When potential buyers pull up to view your home, the first thing they are going to see is the yard and exterior. Take some time to add to your home's curb appeal by cleaning up flower beds, pulling any weeds, planting fresh flowers, and adding new mulch. Walk out to the curb and study the front of your home to help see what may be needed.
Add Fresh Paint to All Rooms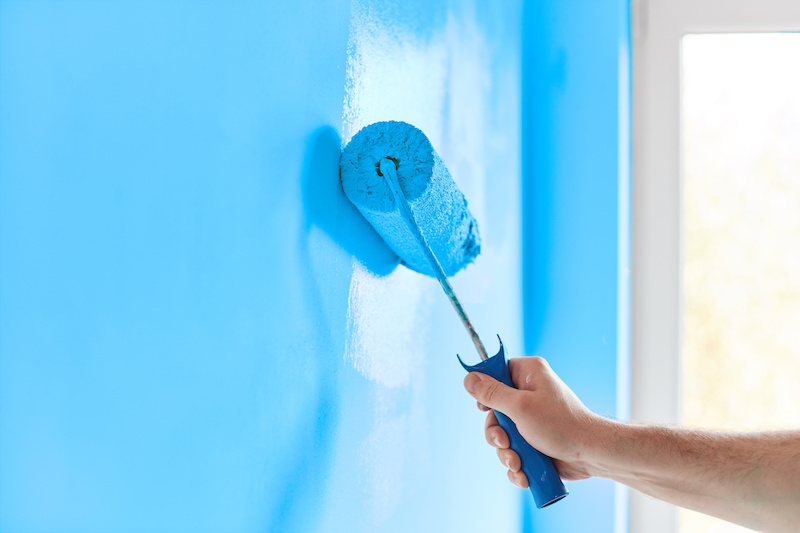 Adding a fresh coat of paint to all rooms is another good idea. This is fairly inexpensive in comparison to the return on investment and doesn't take long. Neutral colors or the current most popular home colors will add the most appeal. If you aren't certain of what those colors may be, we would be happy to give you some pointers on where to begin!
Keep the Interior Clean During Showings
Lastly, maintaining the interior of your home during the time it's open for showings is essential. Don't let all of the work you've done to get this far go to waste. Take a few minutes at the end of every day to handle any chores and be sure that before every showing, dishes, laundry, etc., are put away.
A two to five percent increase in your home's value may not sound like a lot, but on a $300,000 home, that could mean an extra $6,000 to $15,000. These four steps and other high-ROI home improvements will help you maximize your home's value.
If you're thinking of selling or purchasing your next home, or have any questions on the above, we would love to show you why so many of our past clients have repeatedly returned to use our services. Please give us a call today at 248-221-1224.