4 Key Ways to Invest in Real Estate
Posted by Michael Perna on Tuesday, July 14, 2020 at 9:47 AM
By Michael Perna / July 14, 2020
Comment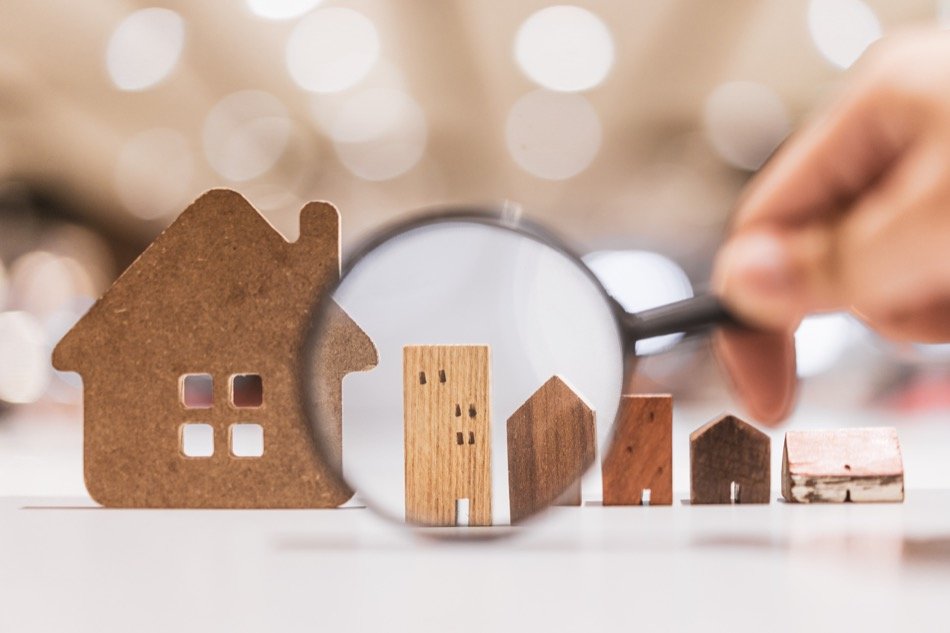 Getting started in real estate investing starts with learning the basics of the types of properties available and how an investor can use them to make money. Like any potential venture, an investor will take on some degree of risk—no matter how fool-proof an opportunity seems. Learn more about the common terms of investment, how land can be used, and what tips to keep in mind before plunging in.
For informational purposes only. Always consult with a licensed real estate professional before proceeding with any real estate transaction.
The Language
The lingo of real estate can get pretty complicated, but it's good to start with a few definitions:
Residential: A broad category that refers to condos, town homes, single-family homes, duplexes, etc. It may even refer to apartment complexes, depending on how many units there are in the building.
Co-op: When a building and the land are under the control of a corporation, it's known as a co-op. With this option, investors purchase shares of the corporation instead of purchasing property.
Commercial: This term refers to properties such as offices, storefronts, restaurant facilities, etc. It may also refer to larger apartment complexes.
Raw land: This is land upon which nothing has ever been built before. It can be used for a variety of purposes, including residential or commercial real estate.
State and local laws may vary when it comes to defining residential and commercial property. It's important to get a handle on the classification before determining how and what to invest in.
Rentals
When some people think of rentals, they might picture a standard year-long lease. But an owner can rent out their property by the night, the month, or even a decade or longer. For instance, a stable company might want to secure a certain rate for 15 years. The owner of the property has to decide whether it's worth it to tie up their property for so long, especially if they have good reason to believe that the area will become more popular (and profitable) in the coming years.
There are plenty of easy-to-use property management software tools that can be found. It is important, for both landlord and renter, to have a user-friendly management tool for things like maintenance requests, financials, and tenant screening.
Those interested in short-term rentals should consider the local laws and restrictions in the area. After websites like Airbnb gained traction, many community officials devised new regulations to better protect residents.
Flips
A flip is where an investor will purchase an outdated or unstable property, fix it up, and then sell it. It's high effort, but it can also be high reward – especially in trendier neighborhoods. Buyers today find move-in ready homes to be very attractive. An updated plumbing and electrical system mean less foreseeable maintenance and fewer potential disasters.
This option is generally recommended for people who know their way around the world of home improvement. It takes a lot of energy to coordinate a major project such as a flip, regardless of whether the owner is doing the work themselves or hiring professionals.
Raw Land
Unlike flips, raw land is often seen as the opposite of high effort. The idea is usually not to build on it, but to buy the plot of land and then hold onto it until someone offers a much better price for it. Because there are few associated costs with raw land, except for mandatory expenses like property taxes, raw land can turn out to be a very profitable venture for some investors.
The main caveat with raw land is that it can take longer than investors would like to turn a profit. Additionally, raw land may be affected by anything from zoning laws to dumping hazards. Sometimes, if land is left unattended for too long, the soil can be damaged and the value of the property can be compromised.
REITs
A real estate investment trust (REIT) is when investors can spread their money across a variety of properties instead of just buying one. Similar to a mutual fund, investors will choose different properties based on their merits and then collect profits accordingly.
A REIT is generally managed by a different party though, which can ultimately make some investors feel too removed from their investments. The best way to avoid feeling out of the loop is to pick a management company that will both send updates and request input, depending on how different decisions are made. However, some investors are happy to sit back and let others take the reins, as long as it doesn't interfere with their profits.
Every potential real estate investment choice comes with a trade-off. A REIT may be easier to invest in, but it's also not going to have the same rate of returns. Raw land can end up paying off quickly, or it could end up losing value because the environmental building laws of an area changed between the time a person bought it to the time they sold it. As long as investors are taking the risks into consideration, they should be able to plan ahead for them.
For informational purposes only. Always consult with a licensed real estate professional before proceeding with any real estate transaction.