How to Bring Your Plants Inside for Winter
Posted by Michael Perna on Monday, November 12, 2018 at 8:47 AM
By Michael Perna / November 12, 2018
Comment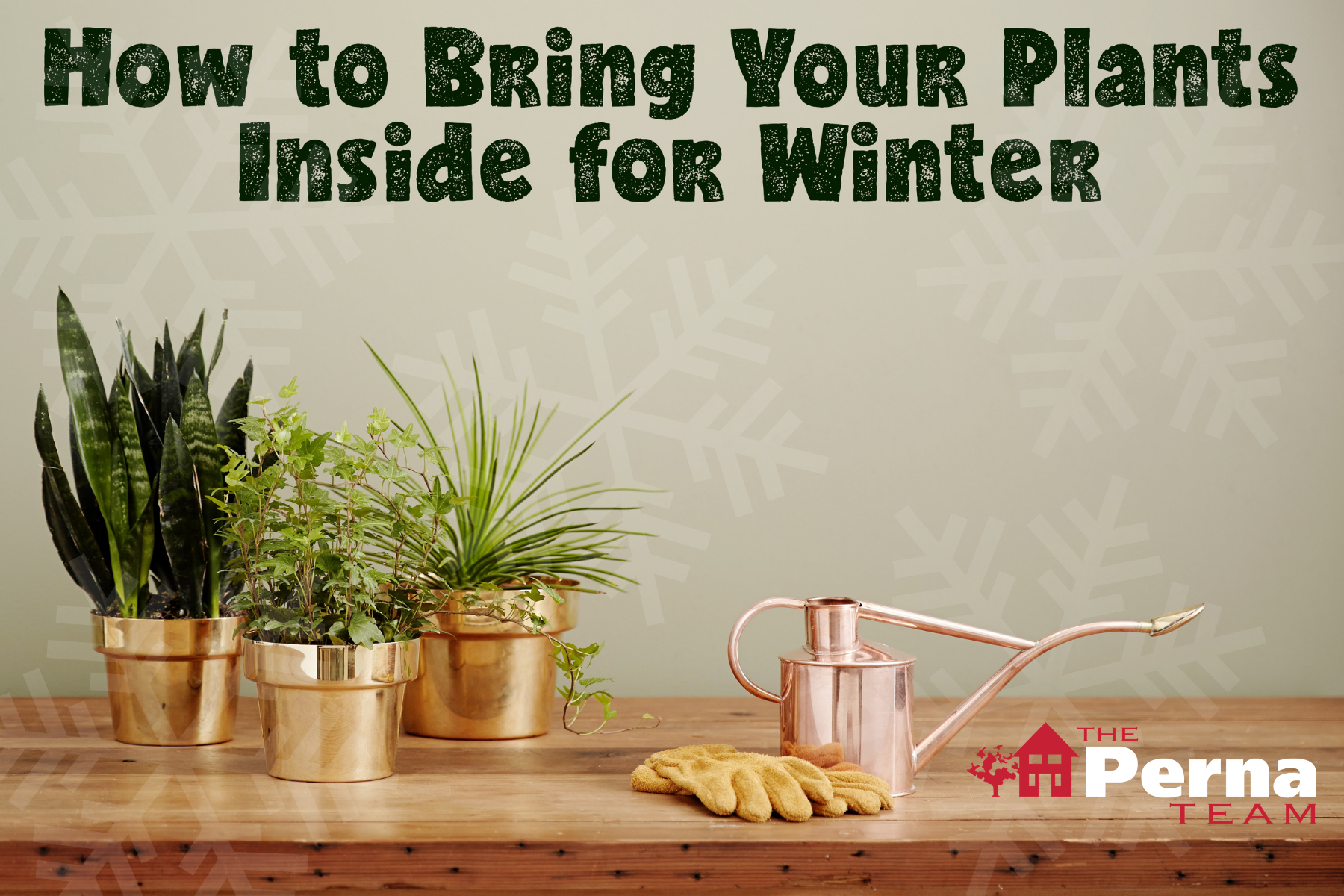 Winter season is sneaking up on us and as you find yourself becoming less inclined to explore nature and be outside you'll find that some of your favorites plants around your home feel the same way. Most native plants within your yard will do well throughout the winter given their ability to adapt to the colder Michigan conditions. However, you may have some plants that prefer a more tropical winter climate that will need to come indoors soon. Consider these ways on how to bring your plants inside for winter to make them last.
Identify Plants
Knowing what kind of plants that you have within your yard is a massive part of assessing what needs to be moved indoors to escape the cold temperatures. Walkthrough your yard and consider each plant's ability to weather snow and freezing conditions. Many favorite plants that homeowners move indoors include ferns, yucca, lilies, and aloe. If there was a plant that barely made it through the winter last year, you might consider moving them indoors this year to keep it alive. Any healthy plant that you love should always come indoors while those that can handle low lighting conditions and low humidity should also be moved indoors as well. Many potted plants should also be moved indoors during the winter as they have a hard time keeping their root systems warm outdoors.
Watch the Temperature
Similarly to the time of the year that you'll be wrapping up your fall lawn and garden care, you'll know that is it time to move plants indoors when the low temperature at night is consistently under 60°F. Fall can be a tricky time of year, and these low temperatures may sneak up on you more quickly than you expect. If you can't immediately move the plants, consider draping them with sheeting to keep them warm at night until you have time to move them indoors.
Place in Sunlight
Bringing plants into your home does require some forethought in knowing what will do well in some regions of the house. Plants that thrive indoors typically need bright to moderate, indirect light. Southern facing windows are always a good choice as the plant will get the most sunlight during the winter season. Allow each plant to have enough sunlight each day without being overcrowded from other plants nearby.
Be Aware of Air & Water
Make sure that the air circulation is ideal for the plant type as well. Most plants placed near windows will get an adequate amount of air circulation. Other plants will need a ceiling fan or other fan turned on to prevent damp soil and soggy conditions. Refrain from placing a plant near a heating vent or heat source in the winter that could compromise its ability to do well indoors.
Water indoor plants sparingly to mimic normal outdoor conditions. Also, remember to make sure that all the pots have good drainage and sit on drainage pans to keep the soil watered without ruining your home with seeping water. Those plants that have browning leaves may do better in a room with a humidifier as well.
Watch for Dust
Plants are oftentimes not adjusted to collecting dust when brought indoors. Make sure to clean off the plant as it gathers dust to keep it healthy and robust. Just a thin layer of dust can compromise leaves and become an issue of concern for indoor plants. Wipe them down gently with a wet cloth to keep them clean while indoors.
Once spring returns in your area you'll be able to transplant these indoor plants to the garden again. Caring for them well during the winter will help protect them from cold Michigan winter conditions as well as offer elements of natural life to the interior of your home. Consider all of these ways to bring your plants inside for winter.
Credit: natures path
Ashley Miller is a home decor and lifestyle writer who cures her HGTV obsession by refurbishing anything and everything she can get her hands on into something new.