Visiting the Detroit Zoo: Detroit Zoo Spotlight
Posted by Michael Perna on Monday, September 27, 2021 at 8:07 AM
By Michael Perna / September 27, 2021
Comment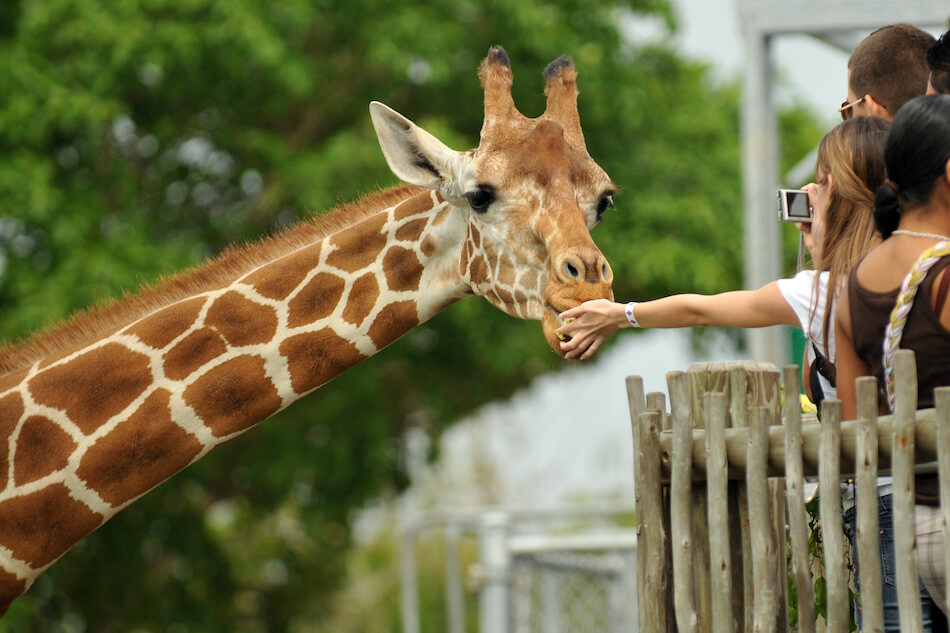 The impressive Detroit Zoo in the town of Royal Oak, Michigan, has been a part of the community's history since 1928 and was added to the National Register of Historic Places in 1990. Today, it's still one of the best kid-friendly activities in Detroit. Within the 125-acre zoo, there are more than 3,000 amazing animals within 12 distinct habitat zones. However, there is much more to do than viewing wildlife at the Detroit Zoo, ranging from 4-D films to thrilling simulation rides. Without a doubt, it's a great way to spend the day. Keep reading to find local tips that will help anyone have their best day yet at the Detroit Zoo.
Explore All 12 Global Animal Habitat Areas
By far, the animals and remarkable creatures here are the main attraction, and a good portion of the Detroit Zoo is dedicated to the recreation of their native lands. Each of the 12 zones boasts several species and truly makes visitors feel like global travelers, while the animals feel right at home.
Polk Penguin Conservation Center
The newest and most popular attraction features over 80 penguins of various species. These fun creatures meander freely in the 326,000-gallon aquatic area with two clear tunnels that let visitors partake in above and below ground viewing.
Go Wild in the African Forest Zone
Numerous types of must-see native African wildlife are viewable in the African Forest section of the Detroit Zoo. Highlights include the Great Apes of Harambee, such as gorillas and chimpanzees, who share the area with avians such as vultures, flamingos, and cranes.
Spot Savannah Wildlife in the African Grasslands
Zebras, rhinoceroses, aardvarks, warthogs, kookaburra birds, and reticulated giraffes are just a few species in this sector of the zoo. Guests can have a Giraffe Encounter and feed them from a viewing platform that puts zoo-goers eye to eye with these unique creatures.
View Familiar Favorites in the American Grasslands
Although many exhibits showcase animals from far away places, this section focuses on North and South American environments. There are bald eagles, several vulture species, tortoises, wolves, bears, anteaters, wolverines, and many more critters here.
Chill Out at the Arctic Ring of Life Area
This remarkable area encompasses one of the largest polar bear habitats in the nation. Alongside the bears are a few rare Southern Sea otters that visitors can feed with small fish.
The Asian Forest
The Asian Forest boasts several red pandas, Amur tigers, camels, and Japanese macaques. The trees and grasses are native to their homeland and are gorgeous for photo ops.
Australian Outback Adventure
This area allows visitors to enter the field where kangaroos, wallabies, and other marsupials native to Australia enjoy guests' attention.
Additional Award-Winning Detroit Zoo Attractions
The 4-D Theater features various films and shows throughout the year and is one of the first of its type in any Michigan zoo. The Spongebob Squarepants Simulator Ride in the Adventure Zone loads up a 30-person cabin for a realistic visual and physical zoo experience. The Tauber Family Railroad is a 1931 steam train that still has a half-million annual passengers.
Kids can play, climb, burrow and wind their way through several installations at the Korman Tadpole PlayVenture and the Rissman PlayVenture. Kids of all ages will find the perfect ride on the massive Carousel adjacent to the historic Rackham Fountain with life-size creatures around the pool. Science On a Sphere is a giant animated globe that simulates the Earth's oceans, land movements, and atmosphere.
Phone: 248-541-5717
Fall & Winter Hours: 9 a.m. – 4 p.m. | Spring & Summer Hours: 10 a.m. – 6 p.m.
Ticket Prices: $14-19 / Adults (19 years – 64) | $10-15 / Children (2 years – 18) | $10-15 / Seniors (65+) | Parking / $8
Planning a Visit to Motor City? Don't Miss the Detroit Zoo
Whether one lives here or is planning a visit soon, the Detroit Zoo is a treasure well worth the price of admission. It's easy to spend a whole day here, so be ready for the experience of a lifetime.