Detroit Schools and School Districts
Posted by Michael Perna on Friday, May 7, 2021 at 8:05 AM
By Michael Perna / May 7, 2021
Comment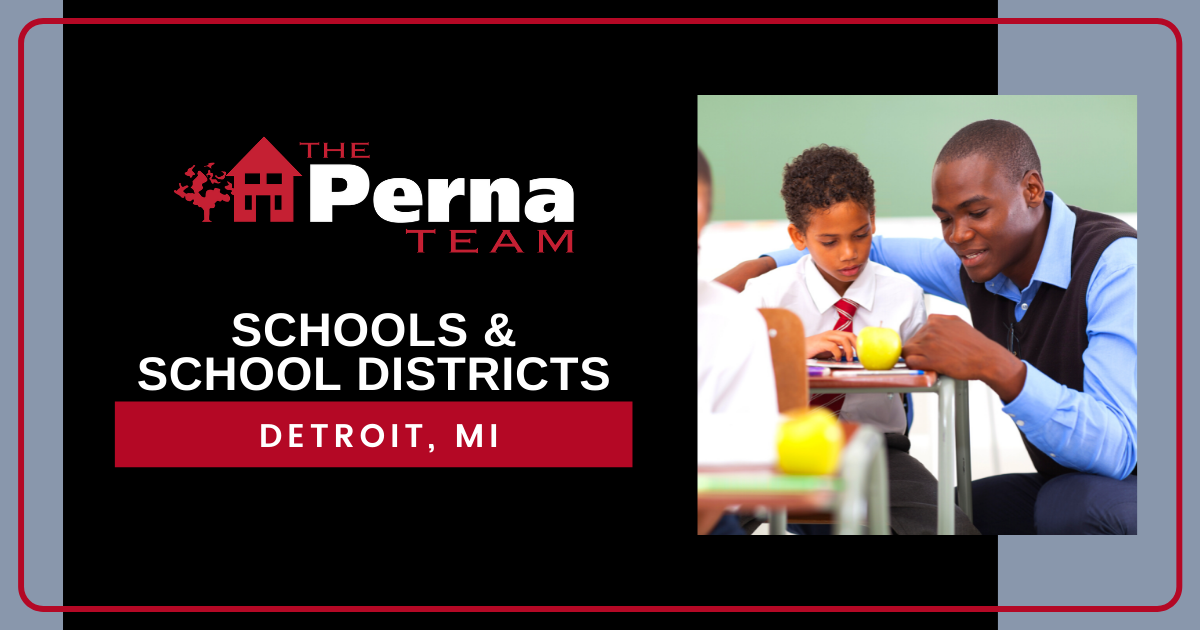 Located in Wayne County, homes in Detroit are served by several schools for children and adults to further their education. Public, charter, and private schools are available for children to attend from pre-K through 12th grade. High school seniors have a few universities and colleges to choose from to start their undergraduate studies. Adults looking to obtain their GED or graduate degrees also have many choices. Here's a brief guide to schooling options in Detroit.
Public School Districts Serving Detroit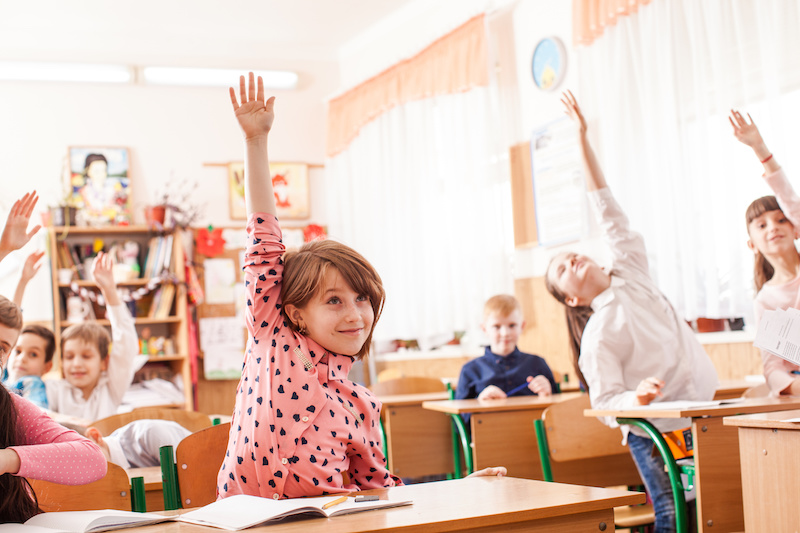 The Detroit Public Schools Community District (DPSCD) is the public school district for all of Detroit. It is also the largest public education system in Michigan. The district is overseen by a seven-member board that locals elect and offers numerous options for education, from early education to adult education and career/technical programs.
The DPSCD has 106 schools across the city, catering to more than 53,000 students, employing more than 3,200 teachers, and working with more than 200 community partners. Over the past three years, the district has seen an 8% increase in enrollment.
Detroit Charter Schools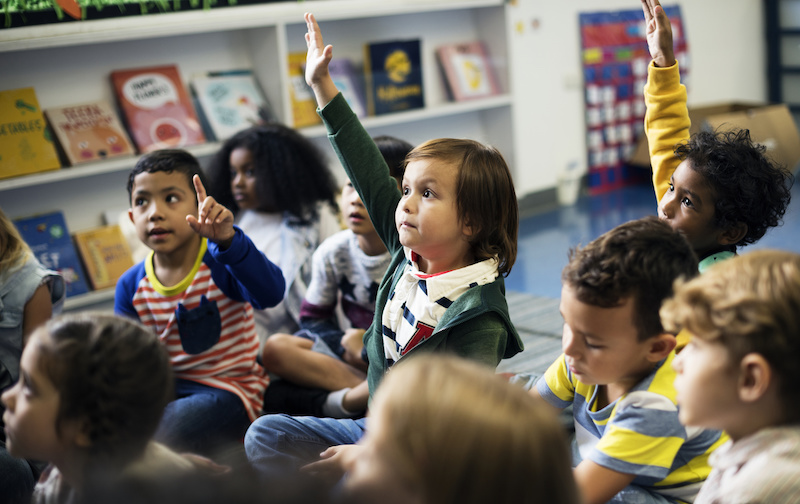 In addition to providing public education, the DPSCD is an Accredited Authorizer for charter schools in Detroit. Education at Detroit's charter schools is available from kindergarten through 8th grade. Some schools serve all grade levels, while others only provide elementary or middle school education.
The Barack Obama Leadership Academy provides holistic kindergarten through 5th-grade academic education to students in east Detroit, focusing on cultivating leadership qualities. The McDowell Preparatory Academy teaches students in kindergarten through 8th grade, providing a holistic education focused on college preparation. However, the unique interests of each student are also explored. Many generations make up the attendees of McDowell Preparatory Academy.
The Rutherford Winans Academy offers kindergarten through 7th-grade education through Global Design for Teaching and Learning (GDTL). While attending the academy, students learn about the world through global issues, global culture, and global connections.
Detroit Private Schools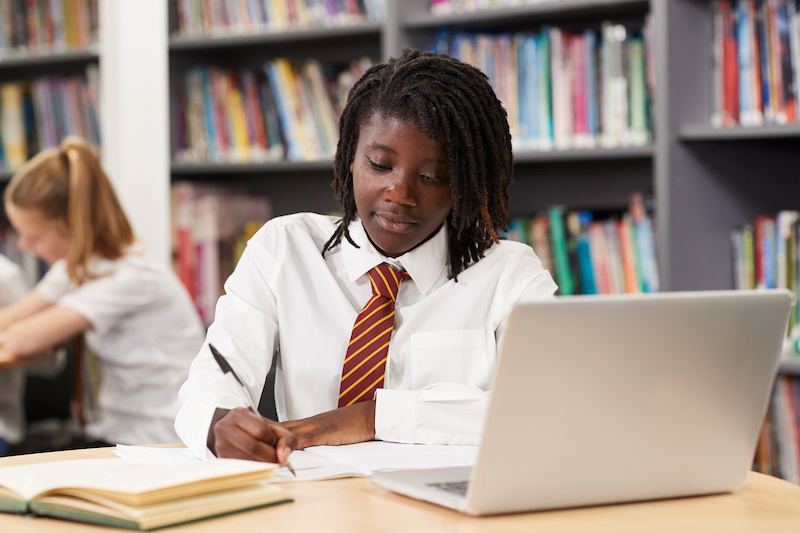 Currently, 45 private schools operate and educate 4,805 students annually with an average class size of 13:1. The average cost of attendance begins at $5,500. Some private schools offer early or high school education, while others provide kindergarten through 12th grade.
The Detroit Waldorf School is an accredited private school that offers kindergarten through 8th-grade education. It is focused on helping each child discover their full potential, and students are taught by the same primary teacher through all eight years, as the school values a strong teacher and student relationship.
The Tawheed Center Of Detroit School is an Islamic private school that strives to develop each child's academic excellence. Students may attend from Pre-K through 8th grade and focus strongly on writing, science, and social studies.
The University Of Detroit Jesuit High School provides college preparatory education to male high schoolers. Boys may begin attending the school as early as 7th grade through their senior year. The school offers a wide array of clubs and athletics programs.
The Detroit Cristo Rey High School is a Catholic high school striving to provide college preparatory education to its students.
Colleges & Universities Near Detroit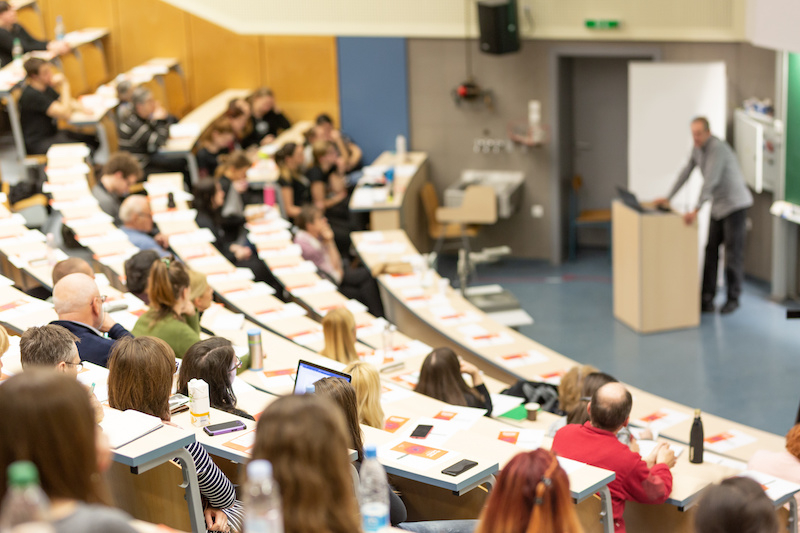 Detroit is home to three colleges and universities within the city limits, providing public and private options. Whether one is applying right out of high school or coming back to further their education, numerous programs and degrees are available at these higher education institutions.
Wayne State University (WSU) is located in Midtown, the heart of Detroit. WSU is the first urban research university in the state and receives over $240 million in annual research expenditures. With 13 colleges and schools, WSU provides a range of programs and degrees. Business, education, engineering, arts, science, law, medicine, nursing, and social work are just some of the programs available.
The current undergraduate tuition begins at $52,000 for some of the four-year/120-credit degree programs. Students interested in health, science, or engineering might pay slightly higher tuition. Attendees may choose to live on campus or find off-campus housing.
University of Detroit Mercy (UDM) is currently the only Jesuit and Mercy university in the United States. With over 100 degrees and programs, students can find the exact education path that meets their needs and goals. Some of the programs include architecture, business, engineering, liberal arts, dentistry, and law. Students also have the opportunity to study abroad and take on global internships.
While studying at UDM, students can enjoy comfortable class sizes of 11:1. Additionally, accelerated programs and online programs are available. The current undergraduate tuition begins at $30,000. Students may choose to live at one of the six on-campus residence halls.
College for Creative Studies (CCS) allows students to receive education in creative studies, including advertising design, fine arts, craft and materials, entertainment, fashion, photography, transportation design, and more. It also has a Community Arts Partnerships program and University Prep Art & Design, a grade 6–12 public charter school enrolling 800+ students.
Students who aren't quite sure of their path may spend the first few years studying at CCS as undeclared. Currently, the annual tuition costs for full-time students are $46,000+. This does not include housing, semester fees, or books.
Discover Detroit
Detroit offers numerous opportunities for students of all ages to obtain the education they deserve. From wide-ranging public education to charter and private schools, children are set up for success at a young age. Those who wish to continue their education after graduating from high school or obtaining their GED can confidently find a program that fits their needs within the city limits. Educators in Detroit are dedicated to creating a better tomorrow by focusing on the individual needs of every student who enters their classroom. Those moving to Detroit will have plenty of options available to them, no matter which of Detroit's neighborhoods they choose to call home.
If you're planning to move to the Detroit metro area, contact The Perna Team of Keller Williams at 248-886-4450 to get in touch with experienced local real estate agents who can help you find your perfect Detroit home today.