Detroit Cost of Living: Detroit, MI Living Expenses Guide
Posted by Michael Perna on Monday, September 21, 2020 at 9:49 AM
By Michael Perna / September 21, 2020
Comment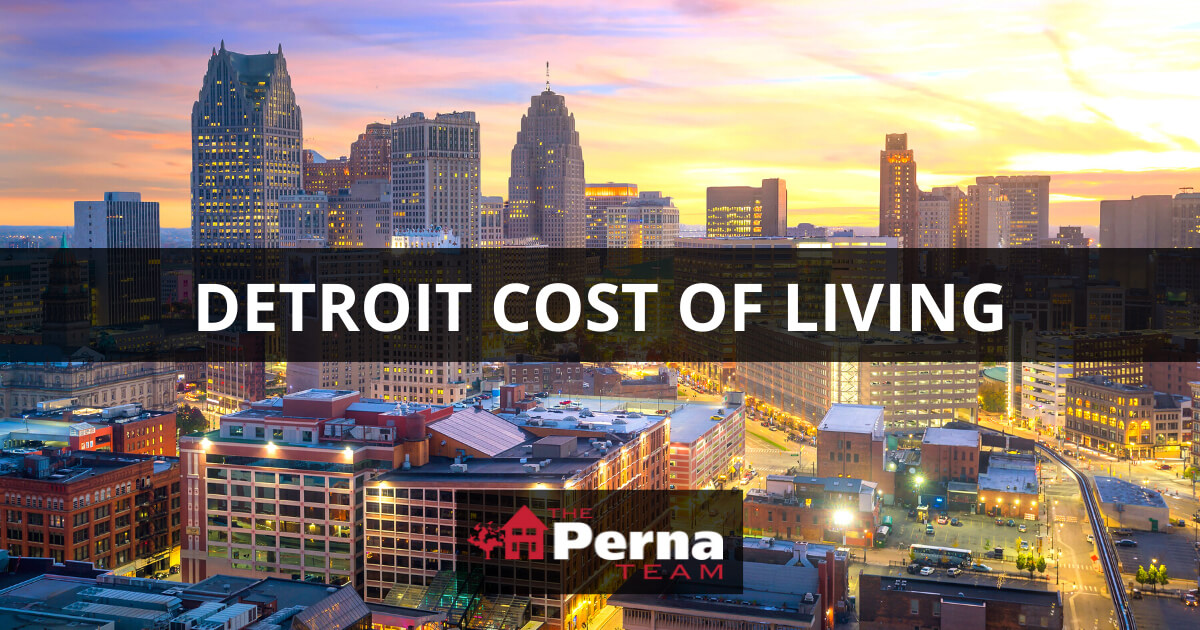 Detroit is a community that is known by many names to many people. The city's most well-known name is the Motor City, gained after it became the home of the United States' automotive industry. Music lovers may know Detroit as Motown, which became popular after Motown Records popularized the style of Detroit music. In the golden age of the Red Wings, Detroit also took on the name Hockey Town. A more recent campaign dubbed Detroit as "The D," and this is still just some of the different nicknames Detroit has collected over the decades. No matter what you call it, modern Detroit is many things to many people. Most importantly, more than 600,000 people have found homes in Detroit.
Compared to other major cities, Detroit has a very low cost of living. Detroit's cost of living is 87.6, which means it's 12.4% lower than the national average. A lot of data goes into this rating from housing prices to the price of a gallon of milk at the grocery store. Here, we'll break down what Detroit's cost of living really is.
Table of Contents
Detroit Housing Costs
One of the major determinants of the overall cost of living is the price paid for housing. Rent or mortgage are generally among the most expensive costs to consider when determining whether a community is a good fit. Understanding a community's rent prices when compared with other cities is a good way to guess the impact of the cost.
Median Home Price
Many people want to own their own home, so the general cost of a home in Detroit is important information to have. Detroit is a unique case among cities because the price of homes varies so wildly. It's possible to purchase a home for less than $10,000 or more than $600,000. In 2019, the median price for a home in Detroit was $40,000, which was up 18% from 2018.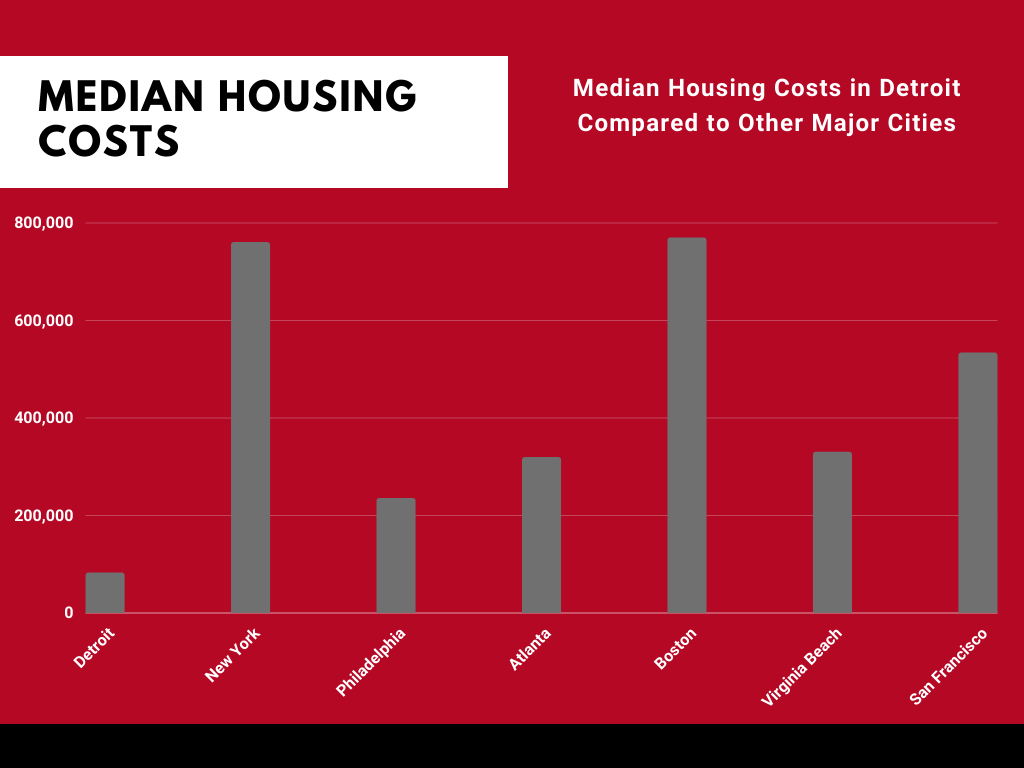 Wayne County, which houses Detroit, Dearborn, Livonia, and many more cities, has a median home cost of $81,800, which is an increase of over 9% from the prior year. Median home cost also varies depending on where in Detroit's suburbs you look. Macomb County has a median home cost of $173,200, and Oakland County's median home cost is $254,300.
Median Rent
For those that prefer to rent an apartment, average rental costs for Detroit are currently at about $1,427. Renting a one-bedroom in the city costs $1,130, with the second bedroom increasing the price to just over $1,600. With the community experiencing a resurgence, rent has increased in the past few years. A two-bedroom apartment in 2011 would have cost only $802, meaning rent has nearly doubled in the last decade.
As with all communities, rental costs will change with the area of the city. The more expensive units will be found in areas like Downtown or Rivertown, while more frugal options can be found in Franklin Park or the West Village. Regardless of the price point, most renters can find a comfortable community.
Utilities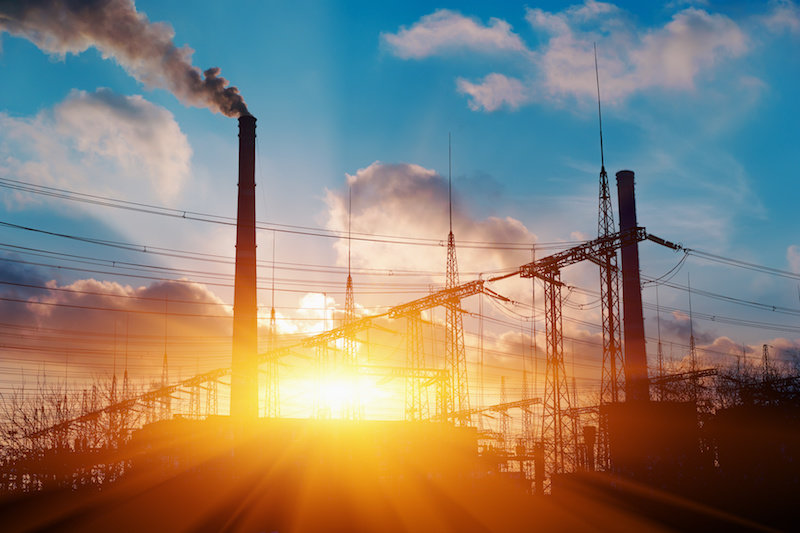 Compared to other communities, Detroit's utility costs are lower. Detroit's utilities are scored at 89.7, meaning they are about 10% less than the national average. Most people can expect to pay about $140 for basic utilities such as electricity, heating, cooling, water, and garbage costs for a 900 sq ft apartment. Those who need internet service will spend at least another $58 a month. Depending on other conditions, these costs can be reduced to as little as $115 a month, or grow to more than $350.
Detroit Food Costs
When it comes to the cost of groceries in Detroit, the city has a score of 89, while Michigan as a whole has a score of 100.1.
Groceries
The average American household will spend around $298 on groceries each month. Due to Detroit's grocery costs being 11% lower, Detroit residents can expect to spend about $265.22 on groceries monthly. That's a savings of more than $30 each month.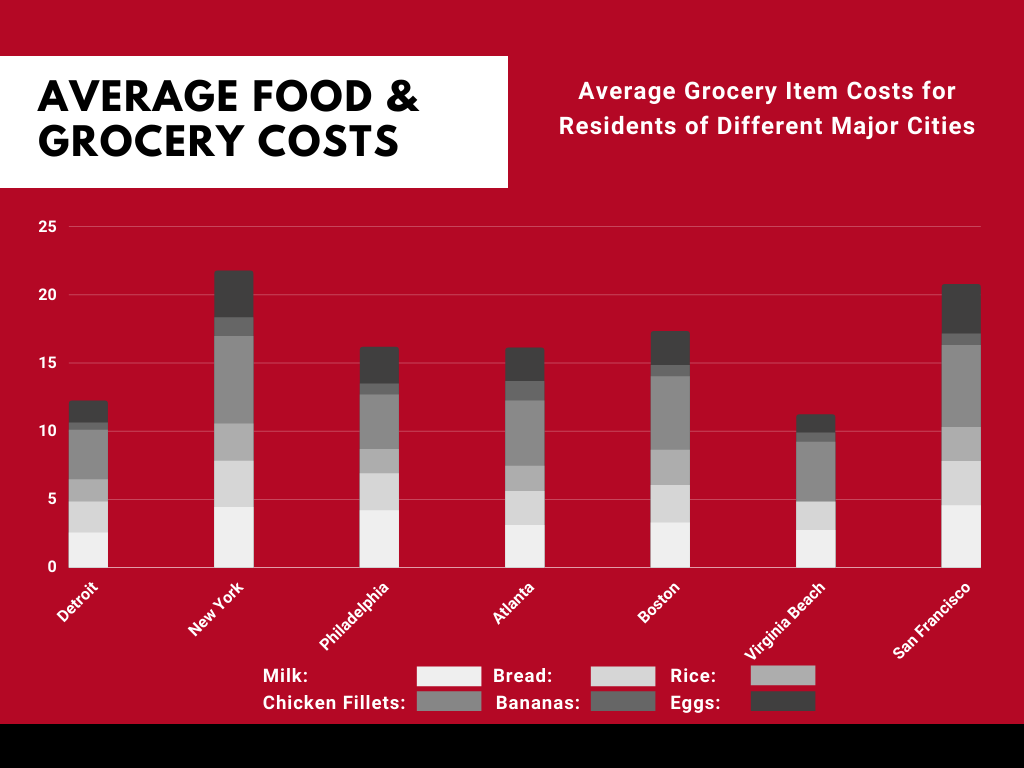 Common grocery stores in Detroit include Meijer, a local chain, and a variety of independent grocery stores like Lafayette Foods, Honey Bee Market, and Prince Valley Market.
Restaurants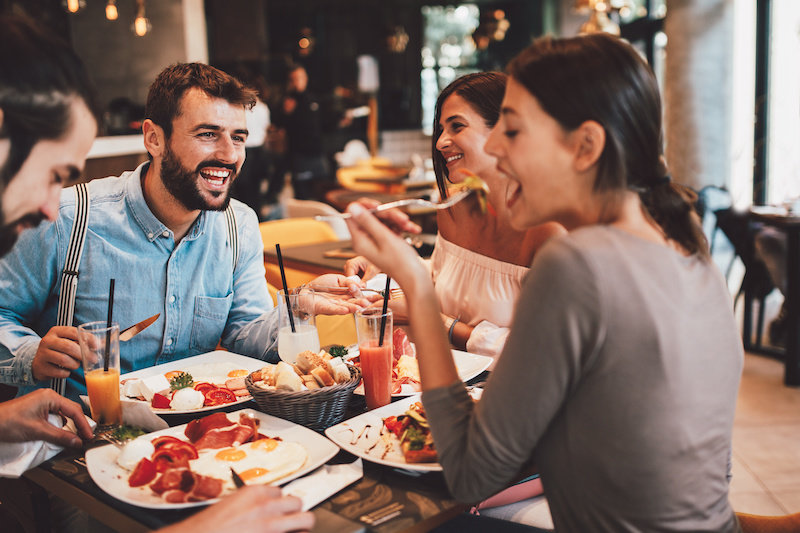 Eating out in Detroit is reasonable. An average meal at an inexpensive sit-down restaurant in Detroit will cost approximately $12, excluding the tip. For a three-course meal at a mid-range restaurant, expect to spend around $23, also without the tip. Meanwhile, a combo meal at a fast-food restaurant will cost around $7.
Detroit Transportation
Many people in Detroit choose to use public transit to get around instead of owning their own car. Detroit has a lot of options for public transportation such as the QLine, DDOT Buses, SMART Buses, and the People Mover. The prices for each option will vary. For the Qline, the walk-up price is $1.50, but there are reduced costs for purchasing day, monthly, or annual passes. Meanwhile, the People Mover costs $.75 per ride, but there are also monthly and annual passes available for frequent riders.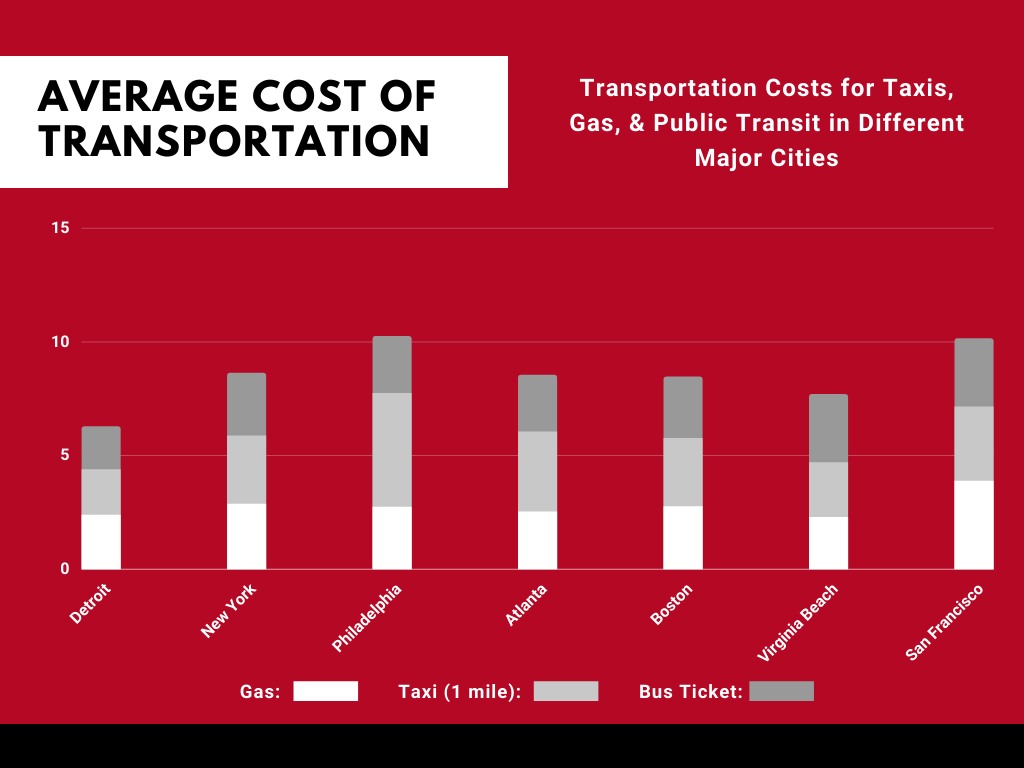 Rideshare services like Uber and Lyft are also available in Detroit. The base fare for an UberX is $1.50, while a standard Lyft will start at an initial cost of $1. Both of these costs will change depending on the service chosen.
Detroit citizens have so many public transportation options available to them because the cost of owning a car is prohibitive to many people. Detroit is well-known for having the highest car insurance prices in the country. One year of car insurance can cost more than $6,000, which is more than four times the national average. This is the only expense in Detroit that is above the national average. For those who choose to drive their own vehicle, one gallon of gasoline averages around $2.38.
Healthcare Costs in Detroit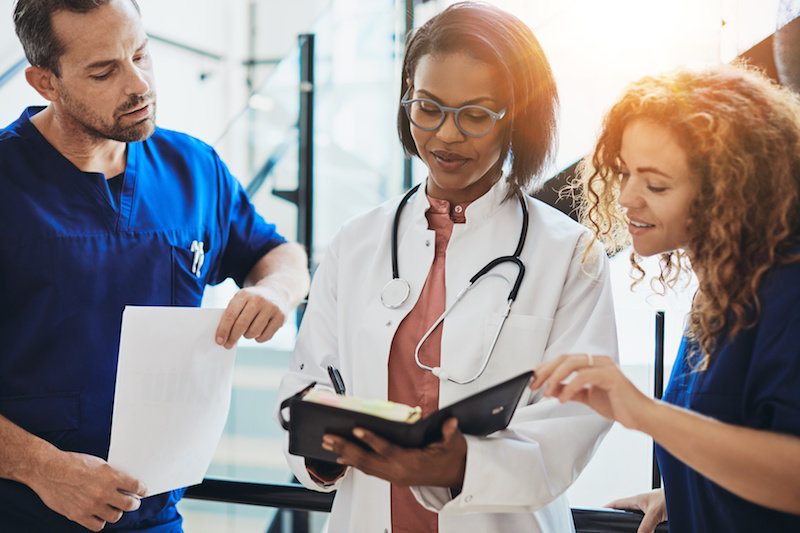 Healthcare is another important factor to consider. Residents can expect to pay about $100 for a doctor's visit and about $94 for a dentist. People with vision problems can expect a visit to the eye doctor to cost about $83. A box of antibiotics will typically cost around $15, while cold medicine is around $8. Healthcare in Detroit is also more expensive than other cities. On average, people in Detroit pay $214 per month or $2,568 per year. Dental insurance averages out to be about $20 per month.
Detroit is home to a number of excellent hospitals to choose from. Beaumont is a nationally-recognized hospital, and it has a few locations in the Detroit Metro area. The University of Michigan Medical Center is also an excellent, award-winning choice, though it only has one location. While health insurance may be more expensive in Detroit, some of the best hospitals in the country are only a short distance away.
Child Care Costs in Detroit
For those who use daycare services, there are 461 daycares throughout Detroit. Parents and guardians can choose to take their child to a daycare center, but there are also home-based daycares.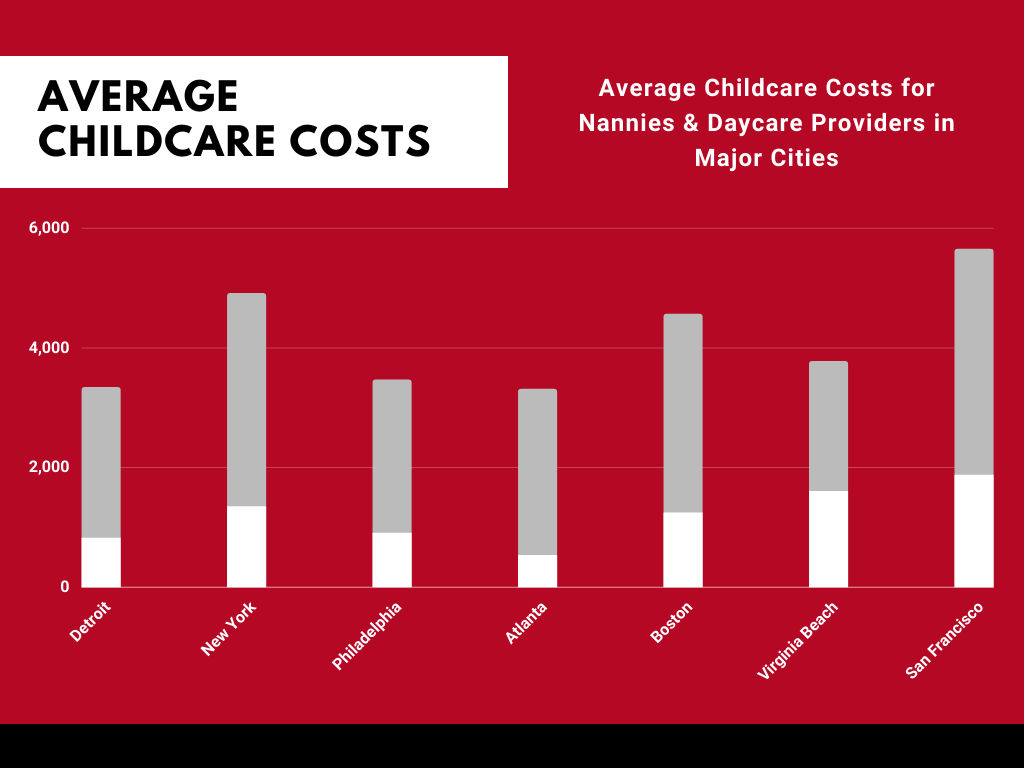 Daycares throughout Michigan are typically more expensive compared to other states. One month of care for an infant will typically cost $905 per month or $10,860 per year. For a four-year-old child, costs decrease to $741 per month or $8,892 per year. In comparison, the national average for childcare is about $9,350 per year.
Detroit Entertainment Costs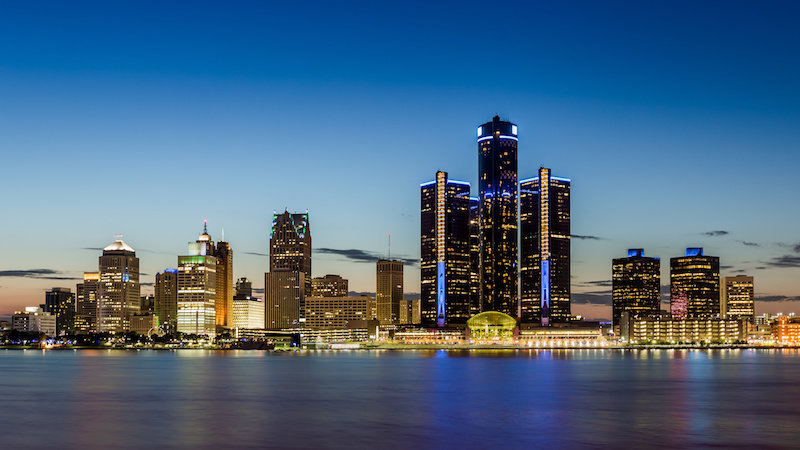 Detroit has no shortage of entertainment to keep its residents busy. Detroit is home to four sports teams, the Lions, Tigers, Pistons, and Red Wings, who play football, baseball, basketball, and hockey respectively. With Wayne State University and University of Michigan nearby, residents can also easily go to a college game. While U of M is known for its football most, both schools have a variety of different sports to watch.
The Detroit Metro area has a lot of interesting places to go. The Detroit Institute of Arts has famous pieces from all around the world, and residents of Wayne, Oakland, and Macomb counties get free admission so long as they have a valid ID. Otherwise, an adult ticket costs $14, a senior ticket costs $9, a college student ticket costs $8 (so long as they have valid ID), children ages 6-17 cost $6, and children five and under are completely free.
Belle Isle is a small island in the Detroit River that has a lot of activities. It has a park, a nature center, and it's even home to the country's oldest aquarium. It's free to travel to the island, but it costs $12 to bring a Michigan-registered car onto the island, or $31 for an out-of-state car. All of the island's amenities, including the aquarium, are completely free once on the island.
Detroit has a number of great theaters, including the Fox Theatre, sometimes known as Detroit's crown jewel. The price for a ticket will vary depending on the show and the choice of seating, but tickets typically start at $25. For a show that is especially popular, it's possible to spend more than $100 on a ticket.
Another family-friendly activity that people of all ages love is a trip to the Detroit Zoo. This zoo has more than 2,100 animals on display representing 230 unique species. Purchasing tickets online is typically less expensive than getting them at the gate. For adults, online ticket prices cost $14-19, for children ages 2-18, they cost $10-15, and seniors age 65+ can purchase tickets for $10-15. Babies and toddlers two years or younger get free admission, but the person bringing them to the zoo must be included in the reservation when purchasing tickets online. Parking costs $8.
Detroit Salary & Income
As of 2018, The median household income in Detroit is $26,249, and as of January 1, 2020, the minimum wage is $9.65. The national average household income is $53,482, and minimum wage is $7.25.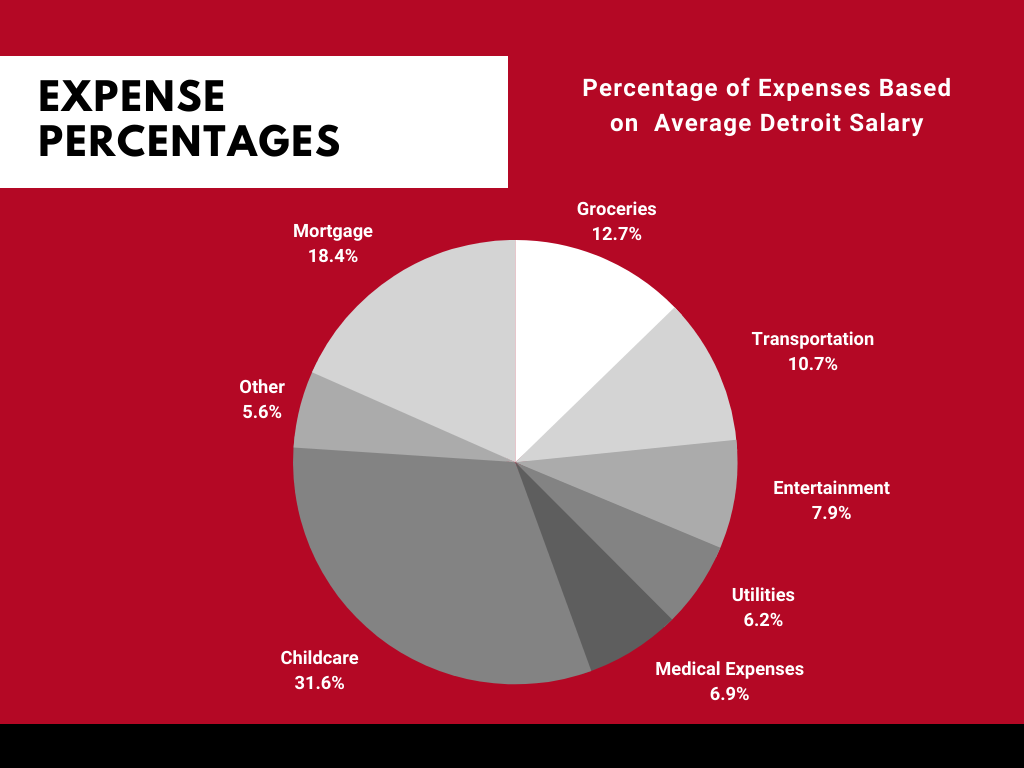 A person making $52,000 a year is comparatively well off. It would be the equivalent of making $200,000 in Chicago or Las Vegas. However, median incomes for the metro area are generally much more, including $96,000 for Oakland County and $75,000 for Macomb County. This shows that many people live outside of Detroit and commute to the city to work.
The most popular careers in the city are mechanical and software engineers and project managers. These positions begin at around $40,000 and climb to more than $125,000. Much of this work is done for automotive companies like General Motors or Ford Motor, or finance companies like Quicken Loans.
The unemployment rate in Detroit is currently 20.3% due to the COVID-19 pandemic. Prior to that, the unemployment rate was 9.3%. The national average is currently 8.4%, or 3.5% prior to the pandemic. Michigan has a sales tax rate of 6%.
Additional Considerations
The city of Detroit is a historic city full of opportunity and a strong economy. Those with strong career options can find a good neighborhood with access to schools, entertainment, and top-tier healthcare. The metro area also has a number of business districts and employment clusters, meaning finding a neighborhood closer to work is very possible. With several sports arenas and entertainment venues downtown, it is also a great area to relax with friends.
For more information on moving to Detroit, visit the City of Detroit website at detroitmi.gov or the visitors bureau at visitdetroit.com.
If you're planning to move to the Detroit metro area, contact The Perna Team of Keller Williams at 248-886-4450 to get in touch with experienced local real estate agents who can help you find your perfect Detroit home today.