7 Best Events in Metro Detroit for September 2021
Posted by Michael Perna on Thursday, August 26, 2021 at 4:41 PM
By Michael Perna / August 26, 2021
Comment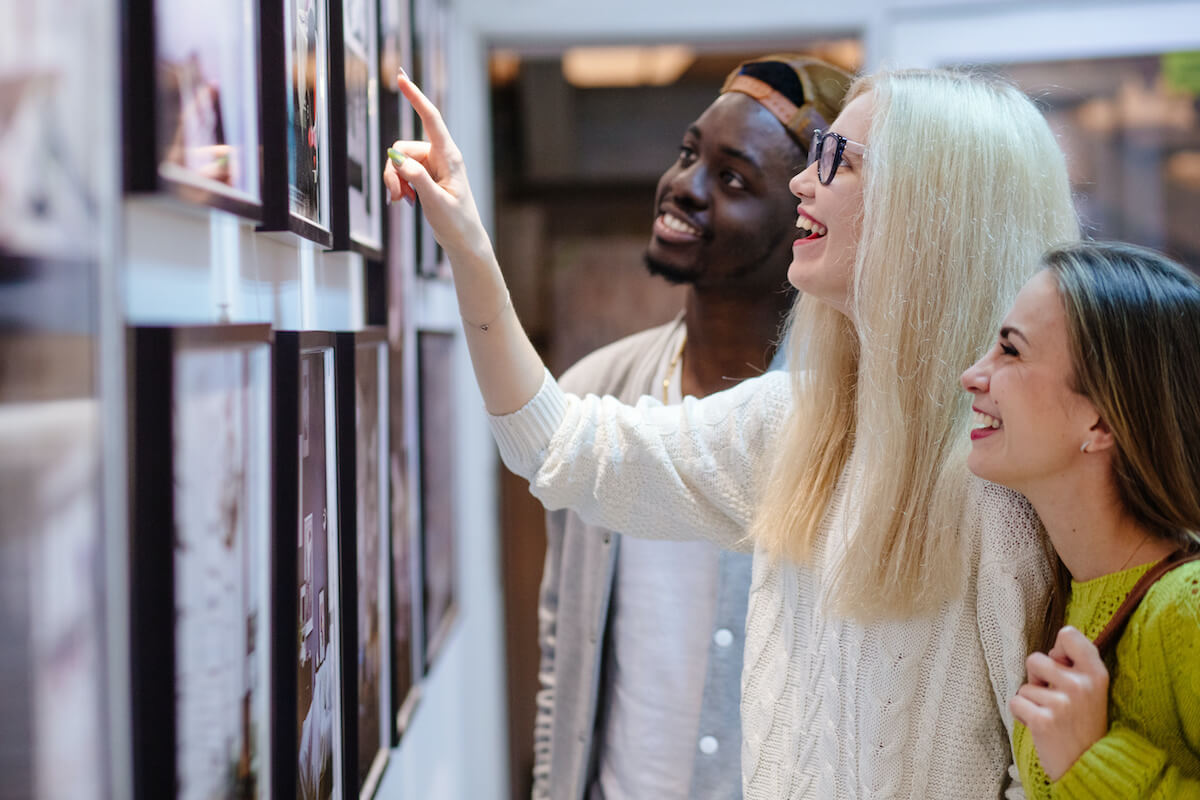 Back by popular demand is our Top 5 Things to do in Metro Detroit - September 2021 edition!
There were actually so many great events to choose from this month that we are bringing you a TOP 7 THINGS to do in September!
First, thank you for the likes & comments from our Top 5 Things in August video! Keep those coming, and let me know if there's anything we're missing and/or that you would like to see in this or upcoming videos.
Without further adieu, here is our list of the TOP 7 things to do in Metro Detroit for September 2021!

September Events in Metro Detroit
#1 Art, Beats & Eats - Oakland County
September 3-6
Royal Oak, MI
Happening Labor Day weekend, Arts, Beats & Eats has taken place in Royal Oak since 2009 and offers something for absolutely everyone! Artists from across the nation will be in attendance displaying crafts ranging from fine art, woodwork, textiles, digital, pens/pencil & more.
This year's music lineup includes some big names taking the stage, including Stone Temple Pilots, The Guess Who, Rise Against, The Gin Blossoms, and Bobby Brown! And of course, there will be over 40 vendors serving up delicious foods & desserts inspired by cultures from around the world!
For additional information, visit: http://artsbeatseats.com/
---
Shop Homes for Sale in Oakland County >>>
---
#2 The Romeo Peach Festival - Macomb County
September 2-6
Romeo, MI
Originating in 1931, The Romeo Peach Festival also takes place over Labor Day Weekend and offers a family fun tradition of celebrating Romeo's most prized crop, the peach.
Numerous events take place over the extended weekend, including rides, games, balloon tosses, 3 legged races, parades, craft shows, and more!
For additional information, visit: http://romeopeachfestival.com/
---
Shop Homes for Sale in Macomb County >>>
---
#3 Plymouth Fall Festival - Wayne County
September 10-12
Plymouth, MI
The Plymouth Fall Festival takes place at Kellogg Park in beautiful downtown Plymouth this Sept 10-12 and includes a whole host of activities. This year's events include bingo, a car show, craft show, pancake breakfast, spaghetti dinner, rotary BBQ, Taste Fest, a carnival & live entertainment! This is sure to be fun for the whole family!
For additional information, visit: https://plymouthfallfestival.com/
---
Shop Homes for Sale in Wayne County >>>
---
#4 Game of Thrones Trivia Night - Livingston County
September 27 @ 7:00pm
Block Brewing Company
1840 S Old US Hwy 23 Brighton, MI 48114
Stop into Block Brewing Company on Sept 27 for a fun-filled night of GOT Trivia, prizes, Michigan craft brews, & plenty of great food! This trivia event is free to play, but be cautious of which house you align yourself with!
For more information, visit: https://allevents.in/brighton/game-of-thrones-live-trivia/200021399892251
#5 The Saline Community Fair - Washtenaw County


September 1-5


Washtenaw Farm Council Grounds
5055 Ann Arbor-Saline Rd Ann Arbor, MI 48103
The Saline Community Fair returns from Sept 1-5 and includes a tractor pull, livestock judging, Saline Schools Olympics, rides, a beer barn, and more!
For additional information, visit: https://www.salinefair.org/
---
Shop Homes for Sale in Washtenaw County >>>
---
#6 The Detroit International Jazz Festival - Wayne County


September 3-6


Hart Plaza and Campus Martius
Downtown Detroit
The Detroit International Jazz Festival (the world's largest free jazz festival) returns with over 60 artists at the top of their game! This year's lineup includes performances by Dee Dee Bridgewater, Herbie Hancock, Gregory Porter, Keyon Harrold, and many more! A special Music Tech scholarship will also be awarded to one lucky student during the weekend. See below to find out if you qualify!
For additional information, visit: https://www.detroitjazzfest.org/ or for details on the scholarship, visit: https://www.detroitjazzfest.org/jazz-goes-to-college-scholarship/
#7 BBQ, Bourbon & Brews


September 17-19


Canterbury Village
2359 Joslyn Ct Orion Twp, MI 48360
Be sure to stop into Canterbury Village this Sept 17-19 for BBQ, Bourbon & Brews 2021! All weekend long, you can enjoy mouth-watering BBQ (and other food vendors), plenty of bourbon, brews, games & live music!
For additional information, visit: https://g.co/kgs/5fBgsv
There you have it! Our Top 7 Things to do in Metro Detroit for September 2021. If you enjoyed this video, be sure to like, subscribe and comment below on which event you're excited for. If there is one we should be aware of, please let us know! We'll see you in October for our next Top 5 video!
Buy a Home in Michigan with The Perna Team
For any and all real estate needs, contact us today!
If you're interested in buying or selling a home in Metro Detroit or anywhere in Southeast Michigan, give us a call today and see how we can help you with your next move @ 248-886-4450.
Get in Touch with The Perna Team
Be sure to SUBSCRIBE to our Youtube Channel for other great monthly content, including but not limited to upcoming Top 5 Things To Do in Metro Detroit videos, Real Estate market updates, insider looks at local communities, and more!
For an instant online analysis that's 97% more accurate than Zillow, click here to receive your home evaluation in just 30 seconds http://www.instantonlineanalysis.com
For an in-depth look at your home's value using our no-obligation market analysis, click here https://bit.ly/TPT_HomeEvaluation
To search all available homes for sale currently listed on the market, please visit http://bit.ly/TPT_homesearch
To join in on our weekly LIVE Saturday Real Estate Q&A Webinar, like our page at http://www.facebook.com/metrodetroithomevaluations and be notified when the broadcast begins!
For a glimpse into the service we have provided hundreds of families, click the following link for reviews submitted by our past clients http://bit.ly/PernaTeamReviews
If you're looking to improve your career and jumpstart your path to financial freedom, visit us at https://www.thepernateam.com/about/career-opportunities/ or click http://www.REscholarship.com to check out our real estate agent scholarship program!