9 Best Events in Metro Detroit for November 2021
Posted by Michael Perna on Monday, November 1, 2021 at 8:39 AM
By Michael Perna / November 1, 2021
Comment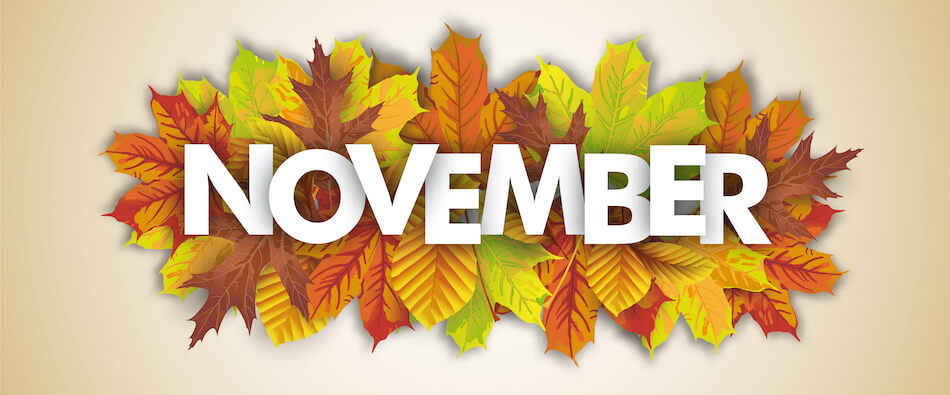 November in the Detroit metro area is one of the most exciting months of the year. From street festivals to live performances and holiday celebrations, Motor City has a lot going on that locals and visitors won't want to miss. Ready to explore things to do near you this month? Keep reading to learn about nine November events that are happening in the Detroit area in November 2021.
Light it Up at All Hallows Illumination of Frog Park
Bring a carved, lighted pumpkin out to celebrate All Hallows Illumination of Frog Park. Occurring the day after Halloween, this event promotes hope and excitement for the new season. Come dressed in costume to the park, admire the Jack-o-lanterns, enjoy watching fire spinners, and hear live music at this fun, free festival in Metro Detroit.
Date: November 1, 2021
Time: 6:00 PM to 8:00 PM
Price: Free
All Things Detroit Holiday Shopping & Food Truck Rally
All Things Detroit Day is designed to showcase and celebrate the small businesses in Metro Detroit. On November 7, 200 vendors will come out to the Eastern Market to share their goods with the populace on the streets for one day. In addition to local businesses, musicians, crafters, food trucks, artisans, many vendors will be on-site to ensure a great time at this annual event.
Dates: Sunday, November 7, 9:30 a.m. – 4 p.m.
Prices: Beat the Crowd Ticket Holders $15 | General Admission $5 | Kids 6 and under FREE
Celebrate the Season in Downtown Northville
Gather in the city of Northville at the Holiday Lighted Parade and Tree Lighting Ceremony on November 19. As dusk falls, the parade kicks off with lighted vehicles and floats, then the annual lighting of the holiday tree finishes up the rally at Town Square in Northville. The whole area is decorated, so arrive early and do some shopping to support the local community.
Date: November 19, 2021
Time: 6:30 p.m.
Cost: Free
Relive a Classic: A Christmas Carol
Embrace the spirit of giving with friends and join one another at the remarkable play, A Christmas Carol by Charles Dickens. This holiday classic keeps us mindful of all the goodness in our own lives while reminding us of the importance of sharing with the community. Join the Rochester community at the Meadow Brook Theater this year to see Ebenezer learn these lessons via the ghosts of his past, present, and future.
Phone: (248) 377-3300
Dates: November 19 – December 23, 2001
Get Ignited at Wild Lights at the Detroit Zoo
Millions of LED lights illuminate the Detroit Zoo with trees, sculptures, buildings, and other elements at the Wild Lights Show in November 2021. Visitors can come to explore the zoo and see the lights after dusk or opt for a combination package that includes the Polar Patio and the Wildlife Photographer of the year exhibit. The package consists of a private all-you-can-eat dining experience replete with dessert, cocoa, and a souvenir cup in addition to access to the photo gallery.
Phone: 248-541-5717
Dates: November 20, 2021 – January 9, 2022, |Sundays, 5 – 9 p.m. | Fridays and Saturdays, 5 – 10:30 p.m.
Lighting Event Cost: $17 – $24 | 2 and under free | $8 parking
Wild Lights + Photographer of the Year + Polar Patio Package Admission: $30 – $38
Live it Up at Lagniappe
Merchants in the city of Rochester dole out their best Cajun-Creole food to attendees to thank the community for their patronage throughout the year at Lagniappe. The Big, Bright Light Show ignites the streets, and Santa Claus makes a personal appearance. Be ready for food, fun, and festivities for the 2021 celebration of Lagniappe.
Date: Monday, November 22, 6 – 9 p.m.
Cost: Free
The Big Reveal on Main Street in Milford
The Thursday before Thanksgiving is when it is time for The Big Reveal along Main Street in the town of Milford. Three non-profits in the Metro Detroit area will finally reveal their new design content, photos, and videos. Many of the businesses along the route will have their storefront windows filled with gift-wrapped decorations. As the countdown culminates, the kids get to tear off the wrap to create another Big Reveal of the holiday displays.
Celebrate the Season at America's Thanksgiving Parade
America's Thanksgiving Parade is the third-largest in the nation, and the festivities never disappoint viewers. More than 75 balloons, floats, and bands will march down Woodward Avenue on Thanksgiving morning along with celebrity guests. Be ready for a few surprises at this cherished Detroit event, too!
Kick Off Thanksgiving at the 2021 S3 Turkey Trot
Sponsored by Strategic Staffing Solutions and presented by Gardner While, the 2021 Turkey Trot will once again kick off America's Thanksgiving Parade in Detroit. Sign up for a 10K, 5K, or 1K combination of events to raise funds for local charities. Dress in costumes, and frolic by the crowds of spectators on Thanksgiving Day before the races start to get the annual parade began with a bang.
Location: 5401 Woodward Avenue, Detroit, MI
Date: November 25, 2021
Times: 7:30 and 8:30 a.m.
Ready for Detroit Fun in November 2021?
This vibrant city has fun things to do all year long, but these fall events are standouts that locals love year after year. Mark those calendars and get ready to experience all that Metro Detroit has to offer this November.