30 Best Events in Metro Detroit for August 2021
Posted by Michael Perna on Wednesday, July 21, 2021 at 9:19 PM
By Michael Perna / July 21, 2021
Comment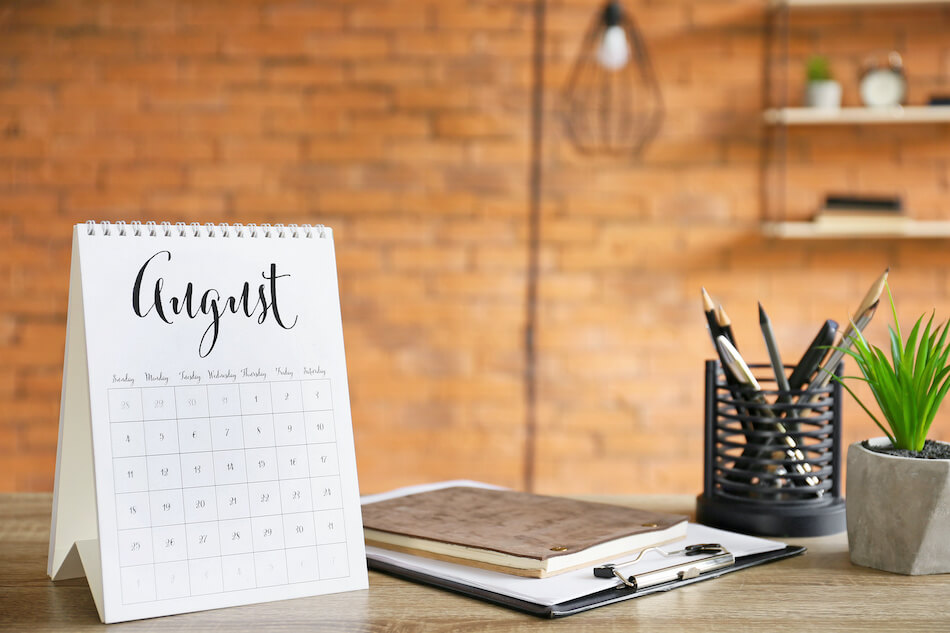 We live in a beautiful state, and it doesn't get any better than getting out with the family to enjoy summertime in Michigan!
If you're like me, you're always looking for fun things to do with the family or a great date night activity. Every month I'll do a video with 5 great events in Metro Detroit!
SUBSCRIBE to be notified monthly when a new video drops! At the end of this description, click our blog to see an ADDITIONAL 5 events (most kid-friendly) for each county — 30 ideas total!
Here is our list of the TOP 5 things to do in Metro Detroit for August 2021! These family-friendly events are great for all ages and cover Oakland, Livingston, Macomb, Wayne, and Washtenaw counties. We also threw in some other great happenings in each county during August to help you plan out some fun adventures for your whole family!
Let's get started with the best August events in Detroit below.

August Events in Oakland County
#1. Milford Memories
August 13-15
317 Union St, Milford, MI 48381
After a break in 2020, The Milford Memories Summer Festival returns August 13-15 and provides the opportunity for many groups and organizations within the community to raise money and market their businesses. It includes a whole host of activities, including an Art Fair with over 250 artists, Early morning Fitness, 3 on 3, Sand Volleyball & Cornhole Tournaments, 5K Run, Rock Climbing Tower, Blind Canoe Race, Central Park Beer Tent & 3 stages with Live Music! Be sure to get out with the whole family to take in all of this fun on this one!
For more information and a full list of events, visit https://www.milfordmemories.com/
Other Notable Activities in Oakland County this August
Michigan Taco Fest
August 13th–15th
Spring Oaks County Park
12451 Andersonville Road, Davisburg, MI 48350
Features Include: Live Music, Food Eating Contest, Cutest Chihuahua Contest, Lucha Libre Wrestling, Specialty Food & drinks
For more information, visit https://www.michigantacofest.com/
Michigan Hippie Fest 2021
August 7th, 2021 10am–10pm
Canterbury Village
2325 Joslyn Ct, Lake Orion, MI, US 48360
Features Include: live music, shopping, vintage hippie car show, DIY tie-dye, cirque performers, kids activities, delicious food & beverage, and so much more.
For more information, visit https://allevents.in/lake%20orion/michigan-hippie-fest-2021/200021015054845
City Of Walled Lake - Concerts in the Park
Ferndale Dream Cruise
Family Fun Day Skull Island Camp
Sat August, 14th 11 am-4 pm
8226 Highland Rd, White Lake Charter Twp, MI, 48386
Benefits local children's cancer charities
Features Include: Trail Hikes, Sports, Zip Lining, Fishing, Paddle Boats, Kayaks, Pontoon Boat Shuttles, Floating Water Park
For more information, visit https://skullislandcamp.com/events/family-fun-day

August Events in Livingston County
#2. Howell Melon Festival - Livingston County
August 9–15
200 E. Grand River Ave, Howell, MI 48843
This community tradition celebrates its 61st year, the 2nd week of this August! With a multitude of events attracting over 20K visitors, there is something for everyone. Family-friendly activities include The Melon Ball (Sweetheart Dance) each evening between Aug 9-11 (advanced registration necessary), the Howell Melon Run, Doc May Memorial Bike Ride, Mascot Dash, Kids events & entertainment, a Fine Arts & Crafts Show, Car Show and more! Be sure to try some melon ice cream while you're there also!
For all events, information visit https://www.howellmelonfestival.com/
Other Notable Activities in Livingston County this August
Brighton Main Street Wine Arts Music Festival
August 1, 10 am–3 pm
Features Include: Fine Arts & Crafts, Vintage Market, Food, Wine & Music
For more information visit
https://www.littleguidedetroit.com/event/brighton-main-street-wine-art-music-festival/2021-08-01/
Dueling Pianos
Brighton Farmers Market
Every Saturday through October 8 am–1 pm
City's Municipal Parking Lot
200 N. First Street in downtown Brighton
Features include: Food Directly Sold from Local Farmers, Artisan Focus, Arts & Crafts, and Food Vendors
For more information, visit https://www.brightoncoc.org/farmers-market

August Events in Macomb County
#3. Armada Fair
August 16–22
74280 Fair St., Armada, MI 48005
The Armada Fair, "A True Country Fair," commences its 149th consecutive year beginning August 16 and combines all things country into an exciting week-long event packed with activities! Grab your hat and boots, bring the family and come out to enjoy the festivities, including a Carnival, Concerts, Rodeos, Truck and Tractor Pulls, Monster Trucks, Contests, Vendors, Food, and even a Livestock Sale! This is sure to be a good time!
For more information and a full line of events, visit https://www.armadafair.org/
Other Notable Activities in Macomb County this August
The 38th Annual Shelby Township Art Fair
August 14th–15th, 2021
River Bends Park
5700 22 Mile Rd, Shelby Township, MI 48317
Features include: more than 100 artists, artisans, crafters, Michigan-made market vendors, food, music, a kids' craft, an activity area, & more!
For more information, visit: https://www.shelbytwp.org/government/departments/parks-and-recreation/shelby-township-art-fair
Cider Dayze Festival - Michigan's Premium Craft & Cider Beer Festival (21 & Up)
August 28th-29th
Blake's Orchard & Cider Mill
17985 Armada Center Rd, Armada, MI 48005
Blake's Orchard & Cider Mill 17985 Armada Center Road, Armada
Features Include: Breweries, Cideries, and Wineries, food, games & live music!
Relay For Life Of Northeastern Macomb
Family Concert And Movie Night

August Events in Wayne County
#4. Vincent Van Gogh Art Exhibit
Cobo Hall (TCF Center, Hall D)
Now - Oct, 3
5200 Woodward Ave, Detroit, MI 48202
AND
#4. The Jim Henson Exhibition: Imagination Unlimited
Henry Ford Museum of American Innovation
Now - Sept 6, 2021
20900 Oakwood Blvd, Dearborn, MI 48124
If you're looking to escape the summer heat, or are more of an art buff, look no further than the impressive museums of Wayne County to open your eyes to a world of history, art, and more! Running now through early October at Cobo Hall, you can find an awe-inspiring exhibition of Van Gogh's artwork like you have never experienced before! This is truly a spectacle for the senses through a 360-degree projection display and using his dreams, thoughts, and words as a narrative!
For more information on the Van Gogh Exhibit click https://vangoghdetroit.com/
If Van Gogh isn't your style, maybe a pop-culture trip down memory lane with everyone's favorite puppeteer is more your style. Happening now through Sept 6, you can experience The Jim Henson Imagination Unlimited Exhibition at the Henry Ford with more than 100 original artifacts (including 25 puppets), character sketches, costumes & more! As the creator of some of America's favorite characters, such as the Muppets and Sesame Street, this is sure to be fun for all ages - and maybe a bit more nostalgic for some than others.
For more information on the Jim Henson Exhibit, please visit https://www.thehenryford.org/
Other Notable Activities in Wayne County this August
Wayne County Fair
Ribs R&B Music Festival
August 13th–15th
Hart Plaza - Detroit River Front
Features include: An outstanding lineup of local barbecue experts & grilling gurus serving up tasty ribs, brisket, and chicken. Show after show featuring a variety of talented R&B and soul singers—over 100 different Vendors.
For more information, visit: https://www.ribsrnbmusicfestival.com/
Vibes With Tribes - Michigan's First Native American Music Festival
August 28th (1 pm–11 pm)
4132 Bagley St, 4132 Bagley Street, Detroit
Features Include: Drum Groups & Dancers, Live Performances, Native American Vendors & Pow Wow food.
A Taste Of Greece Cultural Festival
August 26th–29th
Nativity Of The Virgin Mary Greek Orthodox Church
39851 West Five Mile Rd, Plymouth, MI 48170
Features include: Authentic Greek Dancing, Live Music, Greek Marketplace, Kids Corner, Church Tour.
For more information, visit: https://www.michigangreekfestival.com/
Belle Isle Art Fair
August 7, 2021
Belle Isle - James Scott Memorial Fountain
Sunset Dr, Detroit, MI 48207
Features include: Over 100 Different Juried Artists, Art, Crafts For Kids, Food, Beer Tent & more!
For more information, visit: https://www.belleisleartfair.com/

August Events in Washtenaw County
#5. Thunder Over Michigan Air Show


August 7th–8th


Willow Run Airport
801 Willow Run Airport, Ypsilanti, MI 48198
You won't want to miss the excitement of Thunder Over Michigan 2021! This drive-in airshow features death-defying performances by the USN Blue Angels & USAF F-35 Demo Team during morning shows and the USAF Thunderbirds for afternoon shows. In addition, the world's largest gathering of Mitchell B-25 Bombers will be on hand for view during all four shows! Be sure to bring ear protection - these babies ROAR!
For more information, please visit https://yankeeairmuseum.org/airshow/
Other Notable Activities in Washtenaw County
Dexter Daze Festival — 50th Anniversary
August 13th–15th
Monument Park - Downtown Dexter
Features Include: Parade, Art Vendors, Food, Music & Entertainment, Kids Train, Inflatable Area & Putt-Putt
For more information, visit: https://www.dexterdaze.org/
76th Manchester Community Fair
August 10th–15th, 2021
Manchester Community Fair Grounds
600 E Duncan St, Manchester, MI 48158
Features Include: Fair, Parade, Demolition Derby, Tractor Pull, Rodeo, Drag Racing
For more information, visit: https://manchesterfair.org/
Fun Fest 2021
August 7th (2 pm–10 pm)
Frog Island Park Amphitheater
699 Rice St, Ypsilanti, MI 48198
Features include: Local Artist, Local Vendors
I Love The 90's Bar Bash Crawl Ann Arbor
If you have a real estate need, we serve over 80 families per month in buying a home or selling a home. We make real estate as easy and stress-free as possible. If you have any questions on buying or selling, a member of The Perna Team would love to answer all of your questions at 248-886-4450.
To search all homes for sale in Metro Detroit, please visit http://bit.ly/TPT_homesearch
For an instant online analysis that's 97% more accurate than Zillow, click here http://www.instantonlineanalysis.com
Thank you, everyone! We're grateful to serve and live in the communities where we have the opportunity to help so many families. Be sure to SUBSCRIBE to my YouTube channel to be notified when future videos on what to do in Metro Detroit are released! https://www.youtube.com/MichaelPernaTV