4313 Lori Lynn Lane, Webster Twp., MI 48189
Posted by Michael Perna on Wednesday, April 27, 2016 at 11:08 AM
By Michael Perna / April 27, 2016
Comment
Search All HomesView PhotosVideoProperty InfoSchoolsNeighborhoodMapHome Evaluation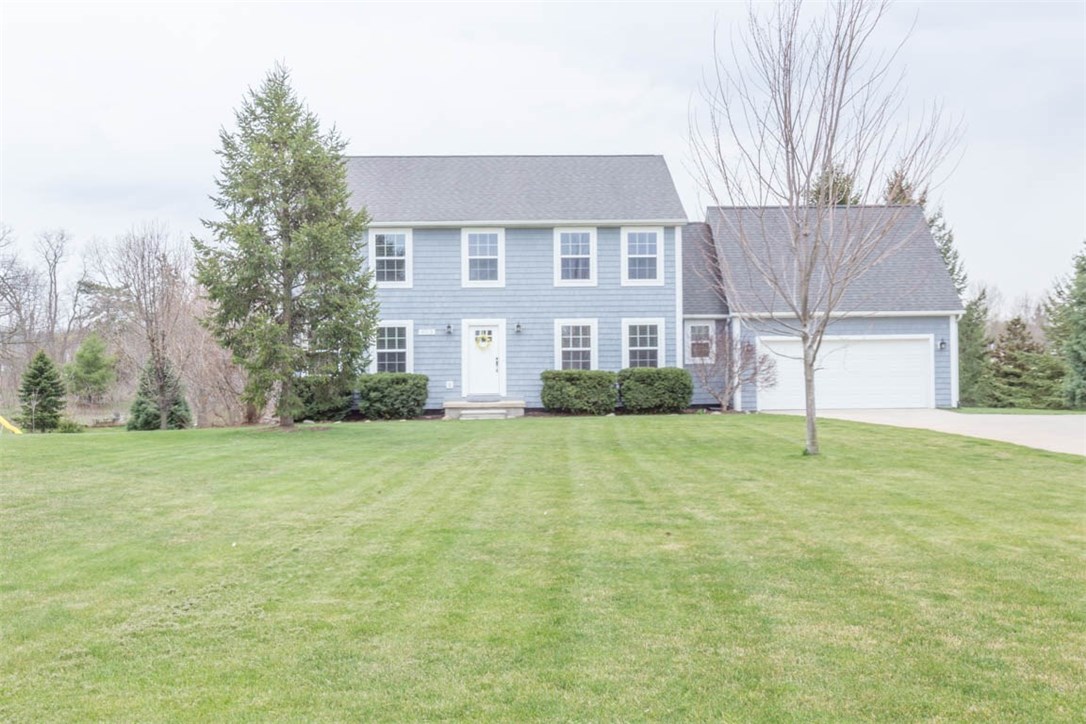 | $380,000 | | | 4 | | | 3.1 | | | 2-car |
| --- | --- | --- | --- | --- | --- | --- |
| Price | | | Bedrooms | | | Bathrooms | | | Garage |
Property Summary
Beautiful 4 bed 3.5 bath home on a gorgeous lot in Webster Twp with Dexter schools. Entry has hardwood floors flowing into formal dining area with crown molding and neutral colors. Adjacent room offers formal living room or makes perfect home office! Bright open kitchen/breakfast/family area with kitchen providing plenty of granite counter prep space/cabinet storage, including island, tile backsplash, stainless appliances. Breakfast area has sliding glass door to back deck. Family room with gas fireplace and wall of windows provides natural light and scenic back yard views. Master bedroom with vaulted ceiling, walk in closet and full bath with soaking tub and his/hers vanity. 3 additional bedrooms with roomy closets and all share a full bath with dual sink vanity. Professionally finished, walk-out lower level provides family recreation space, recessed lighting and French doors lead into room currently being used as bedroom (no closet) with full bath. Exterior features lovely curb appeal, 2-car garage, lush back yard with deck, stone patio and play area all on 2.5 acres!
| | | | |
| --- | --- | --- | --- |
| | | | |
| 4 Bedrooms | 3.1 Baths | Fireplace | 2-Car Garage |
Video
Photo Gallery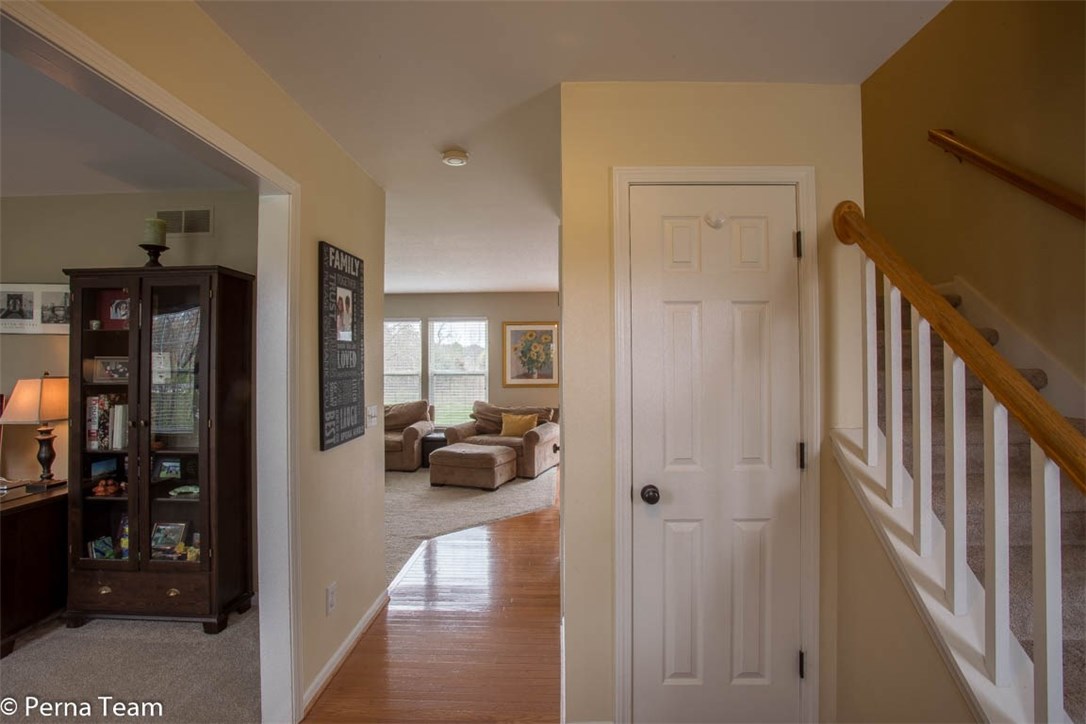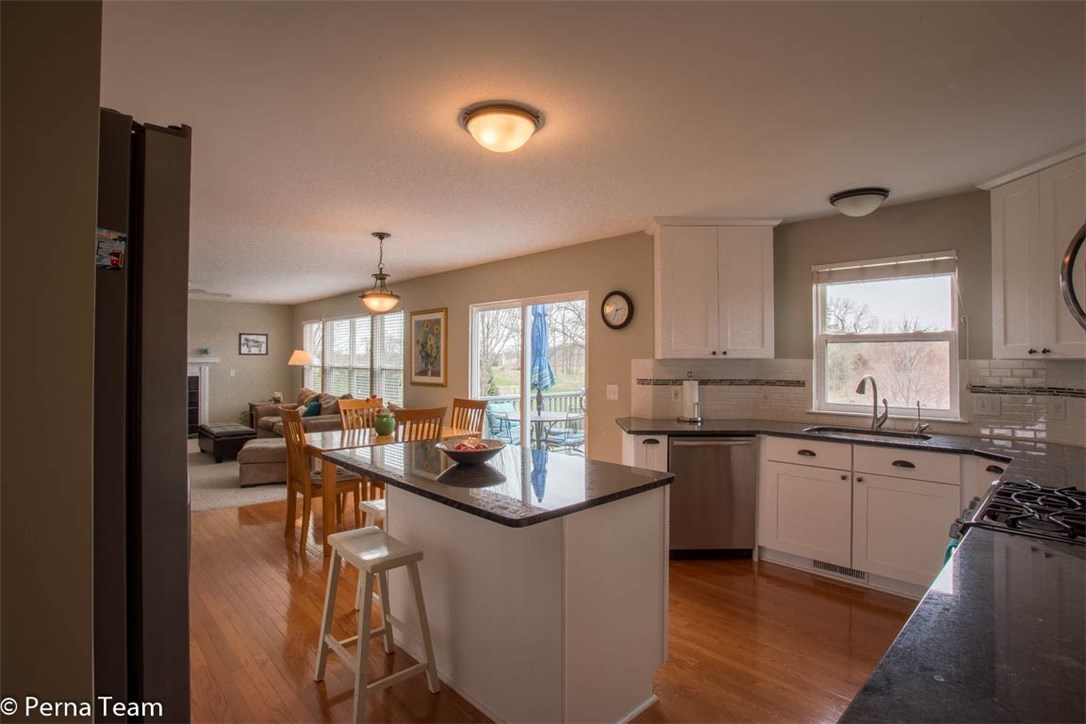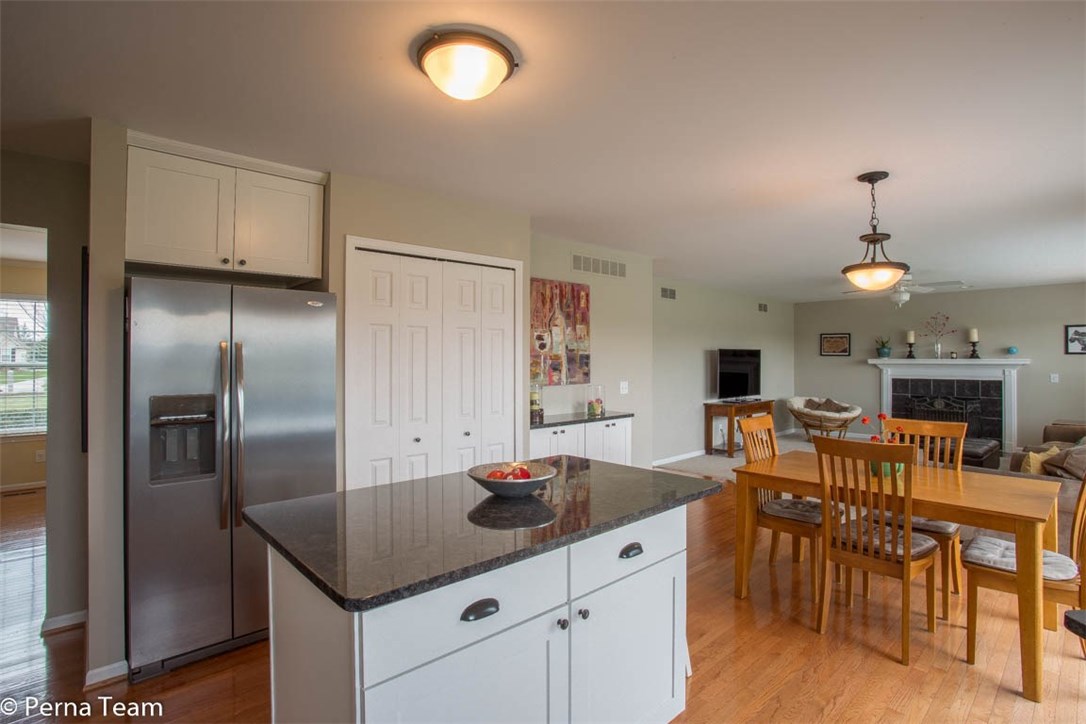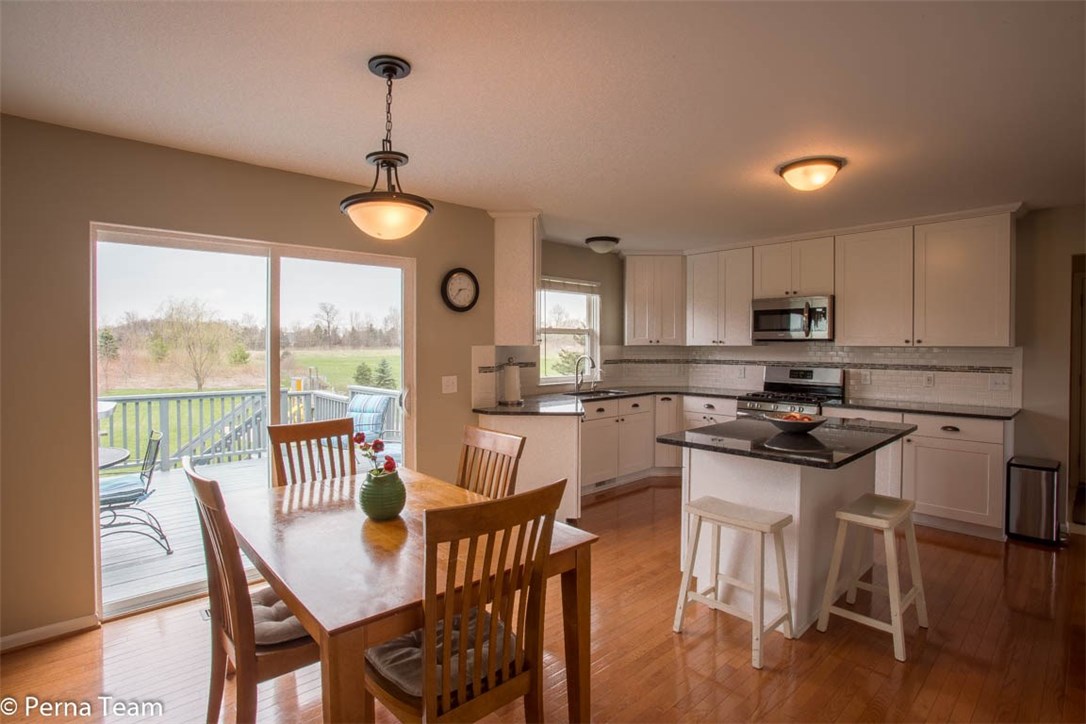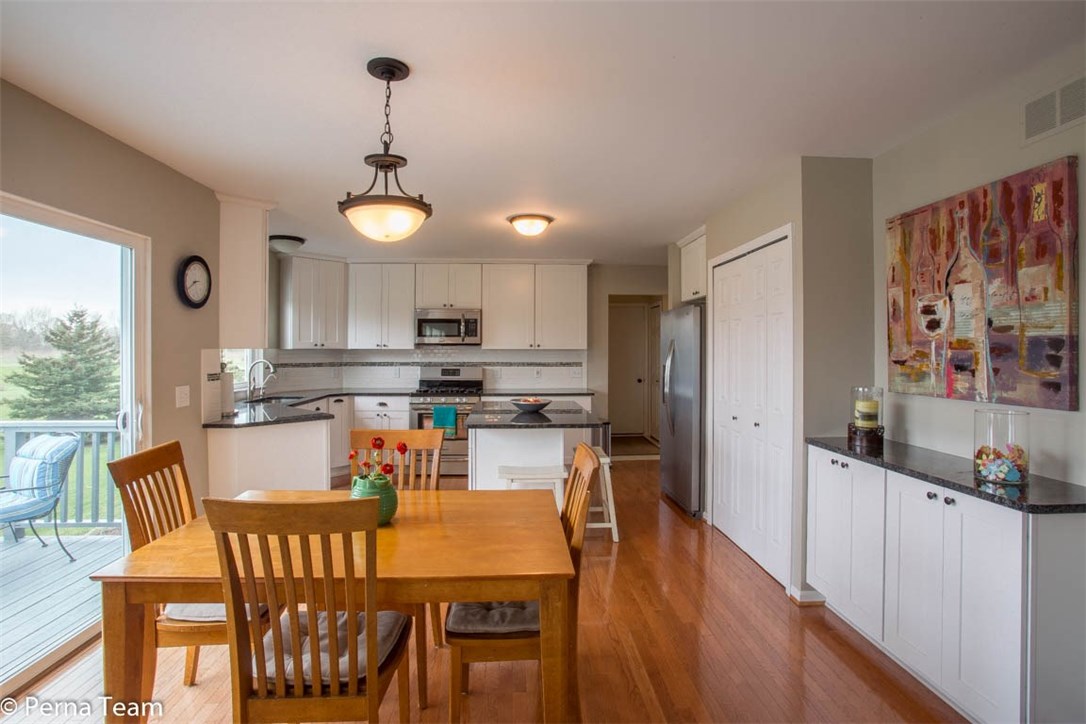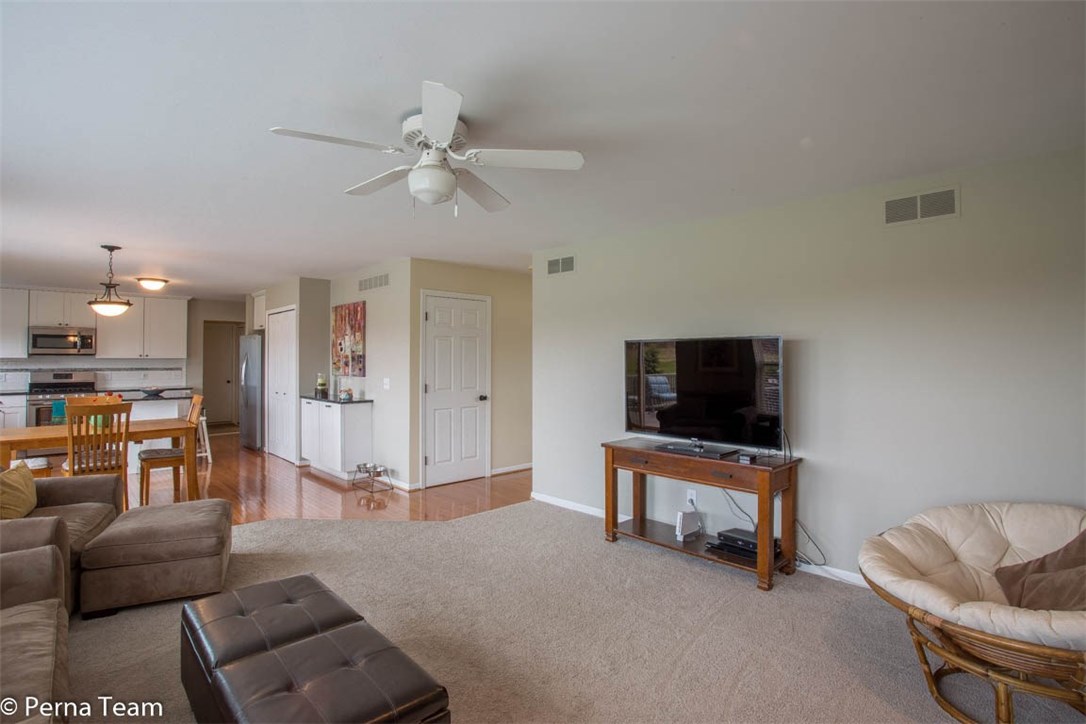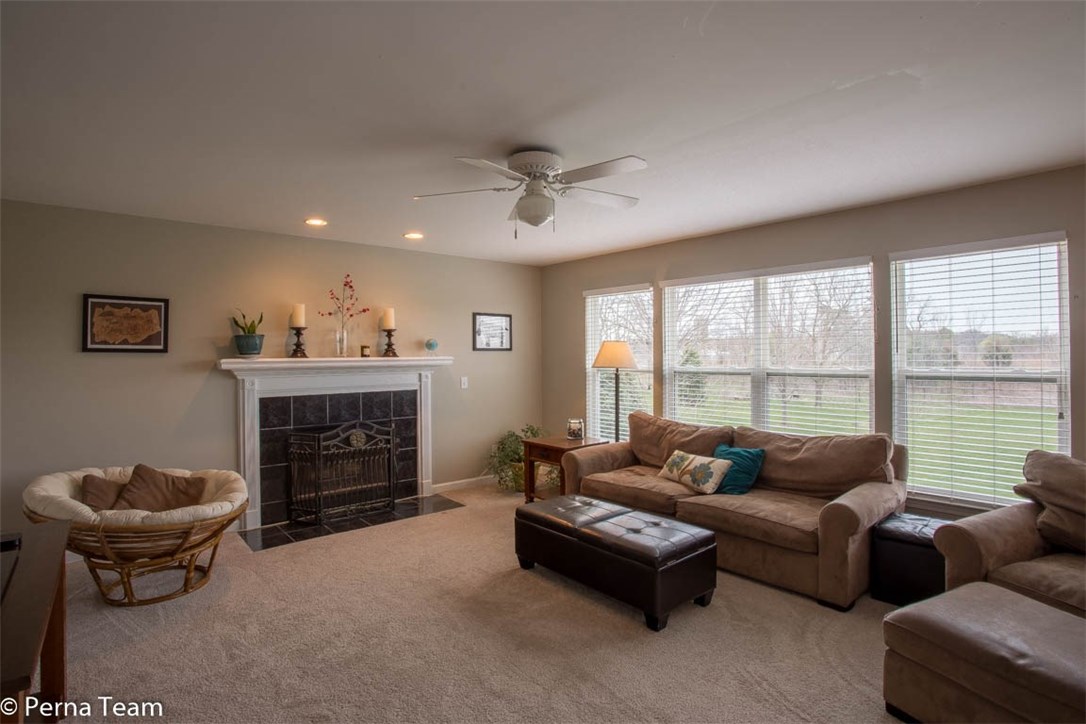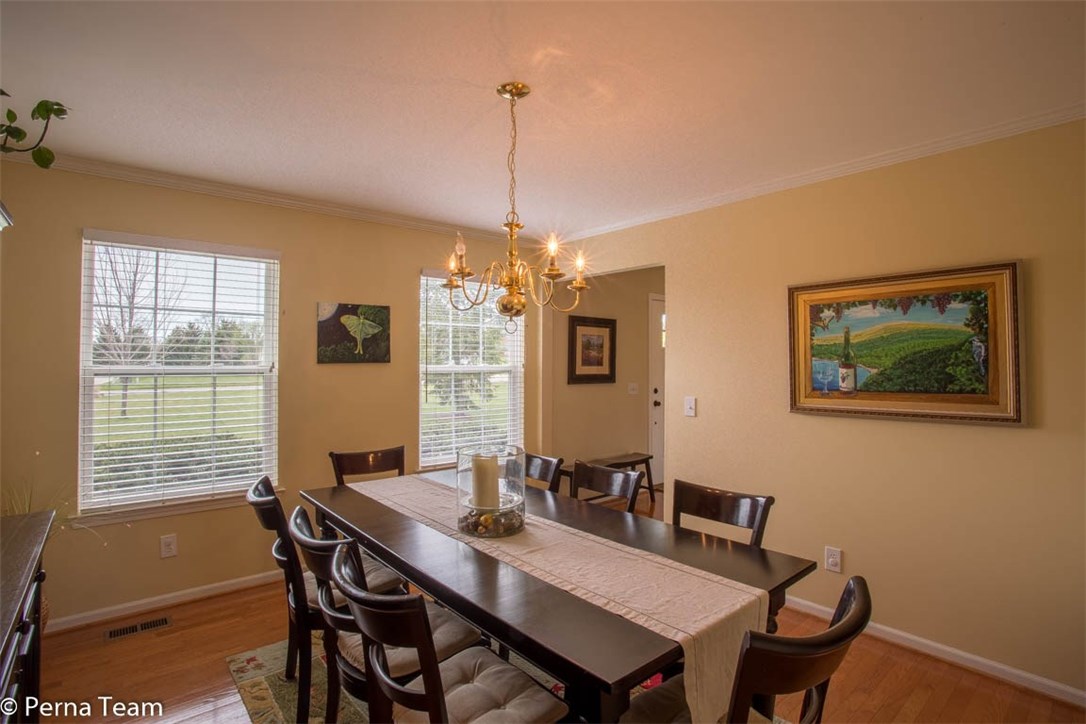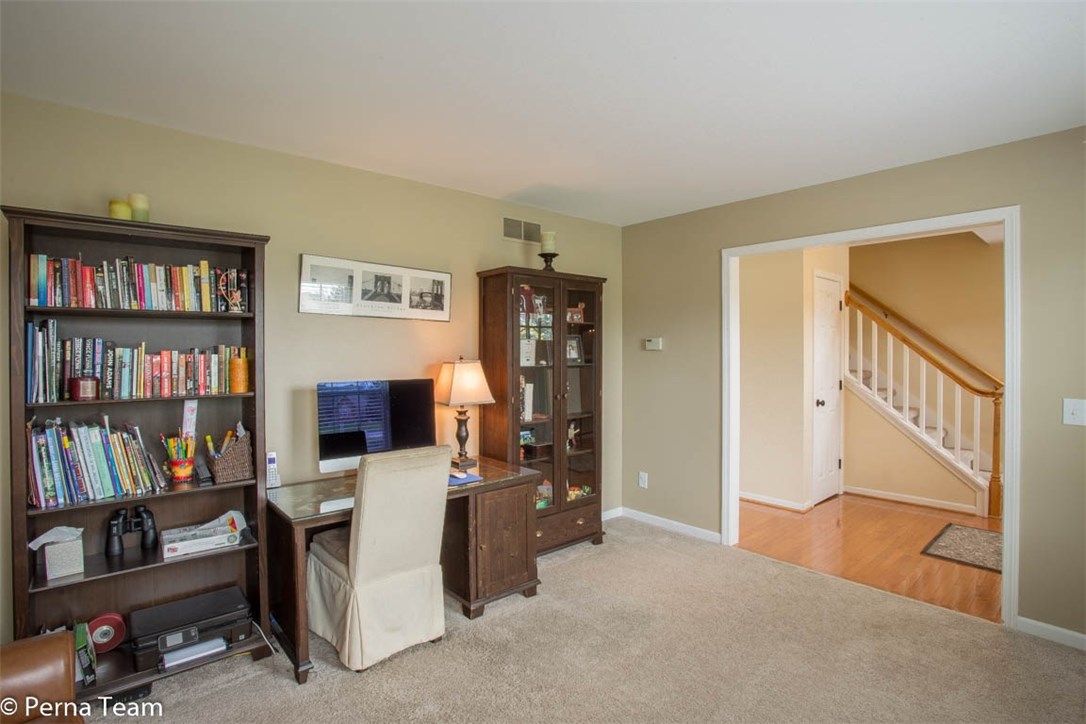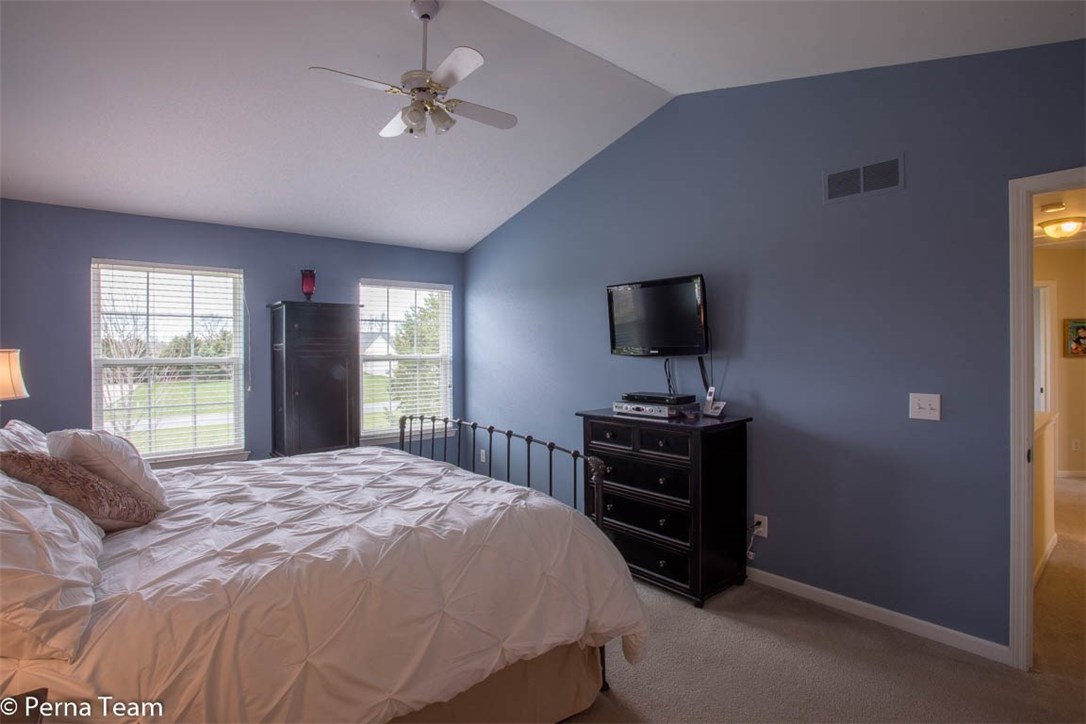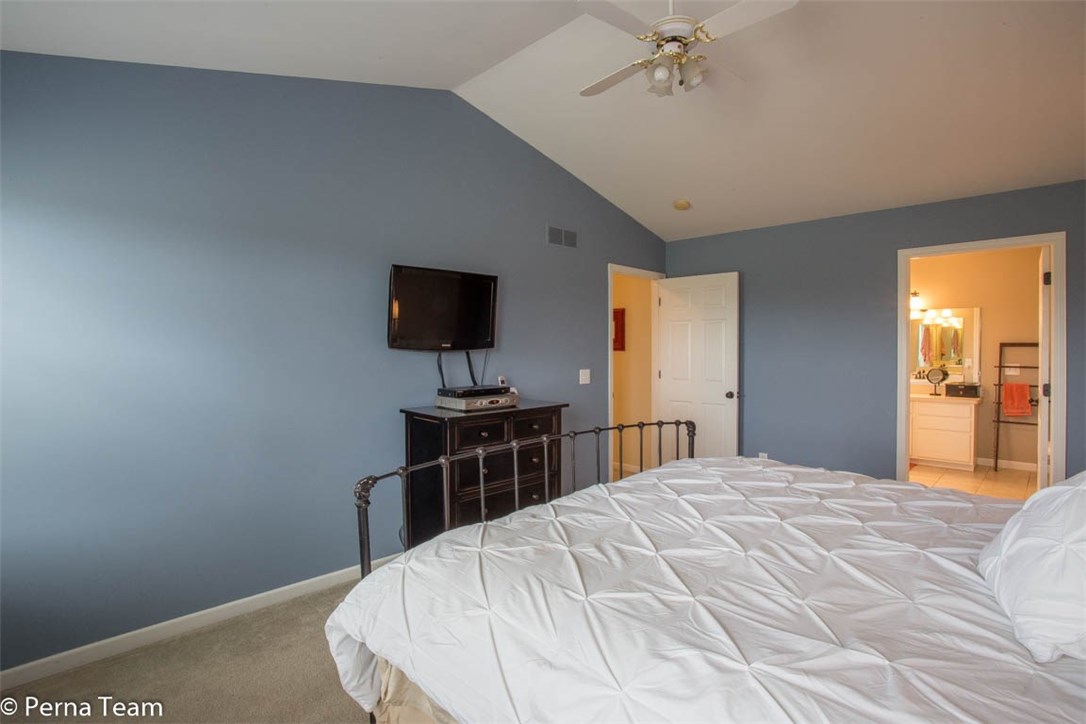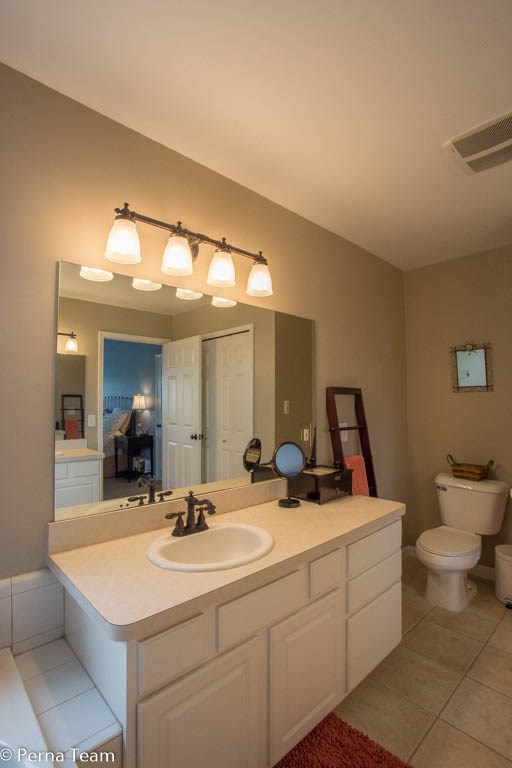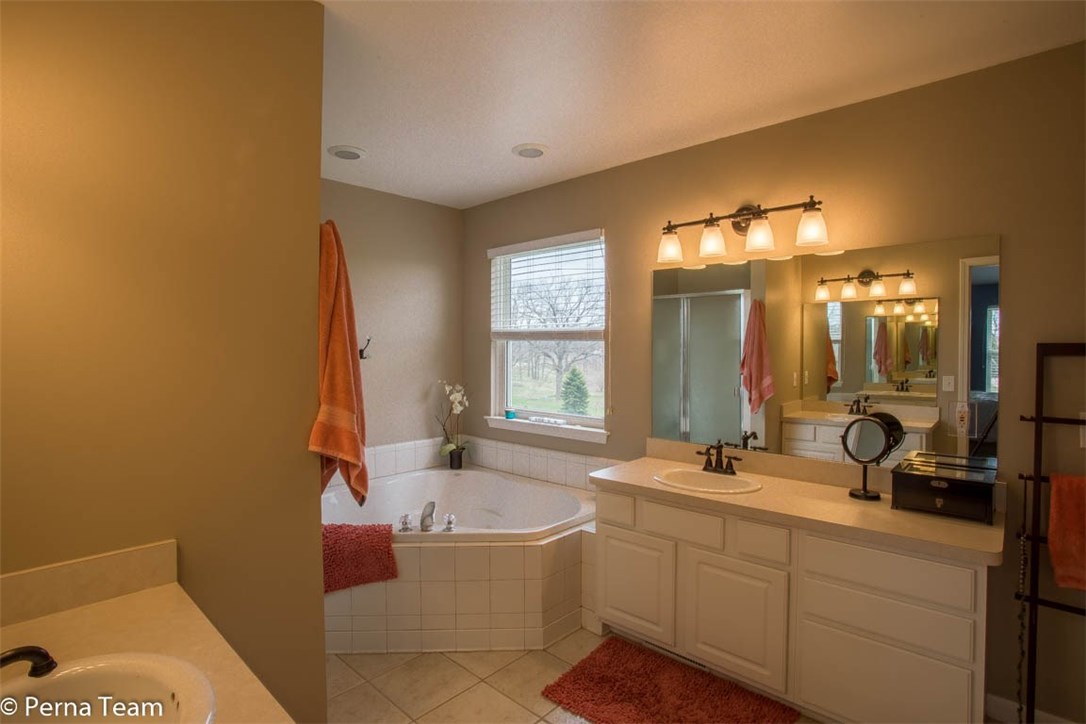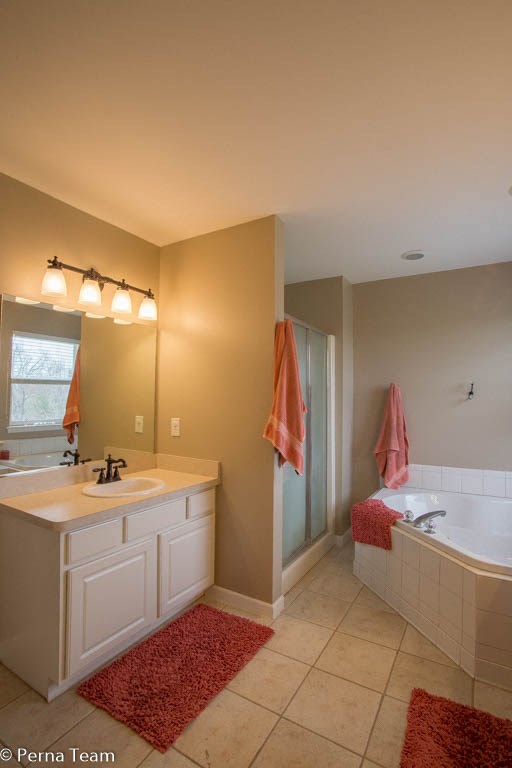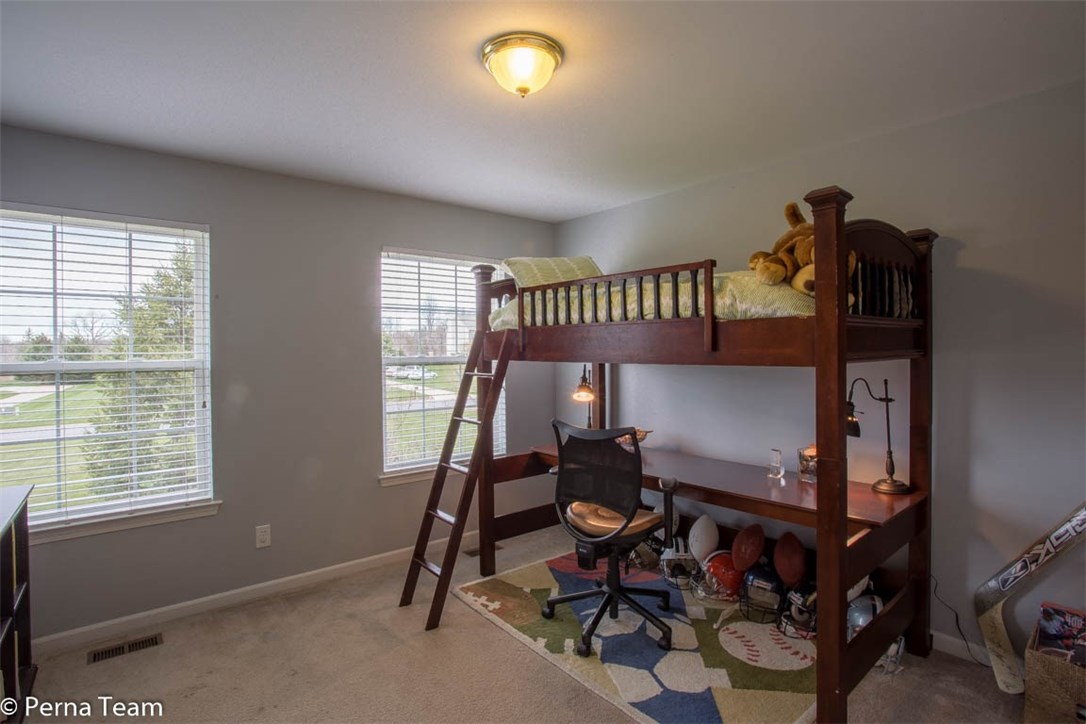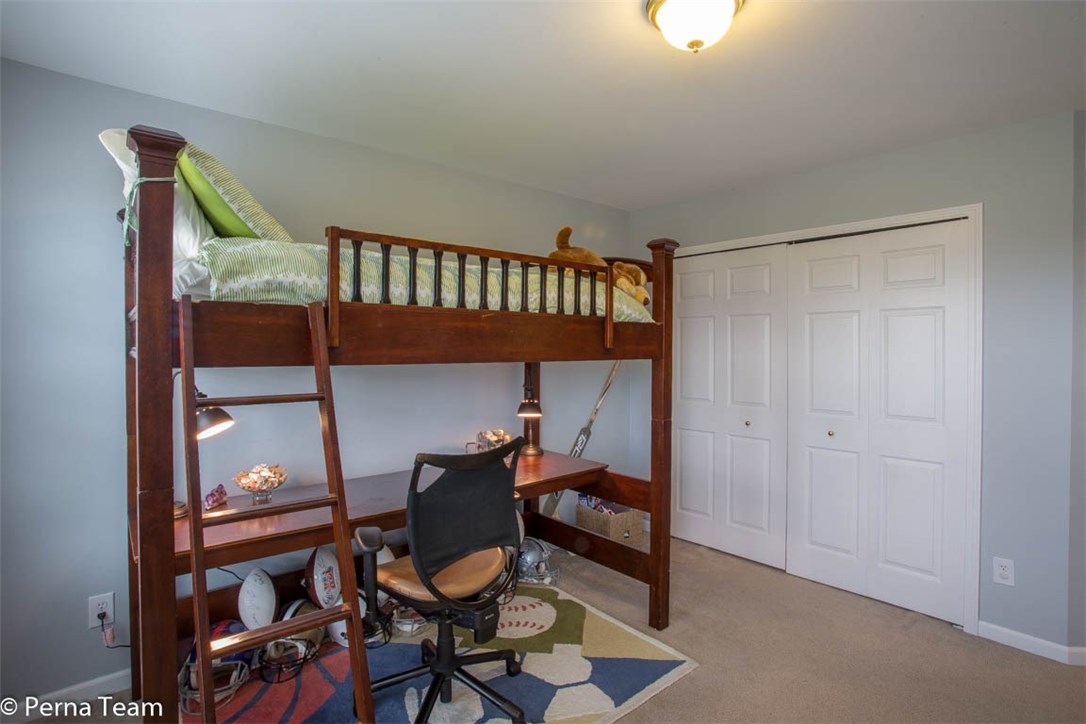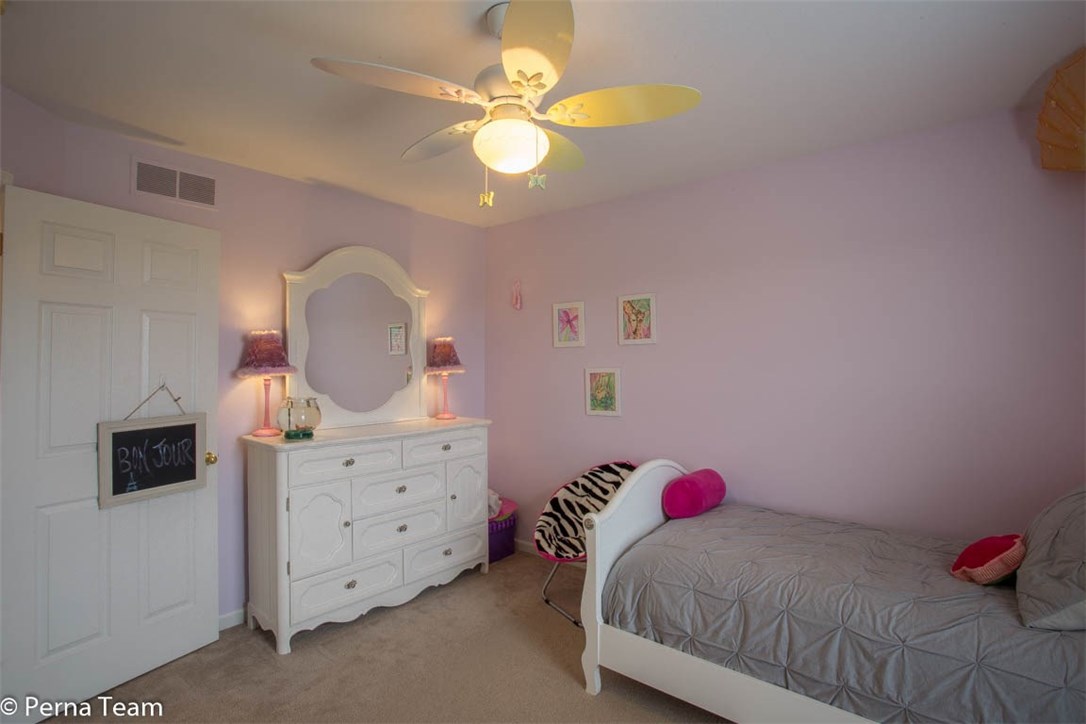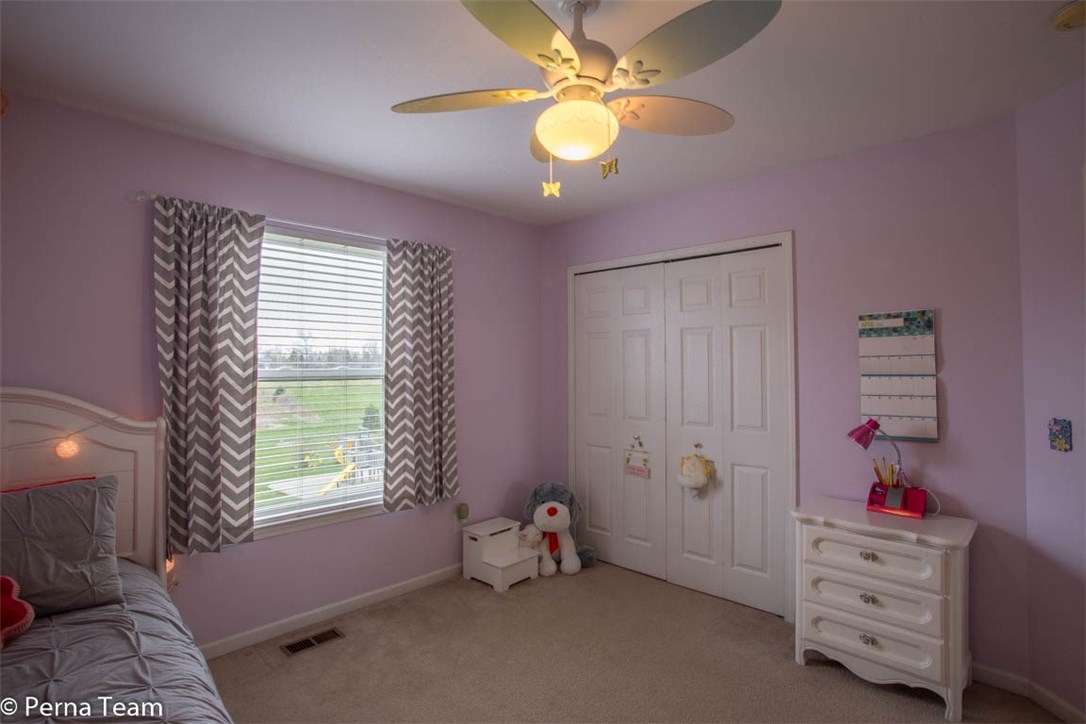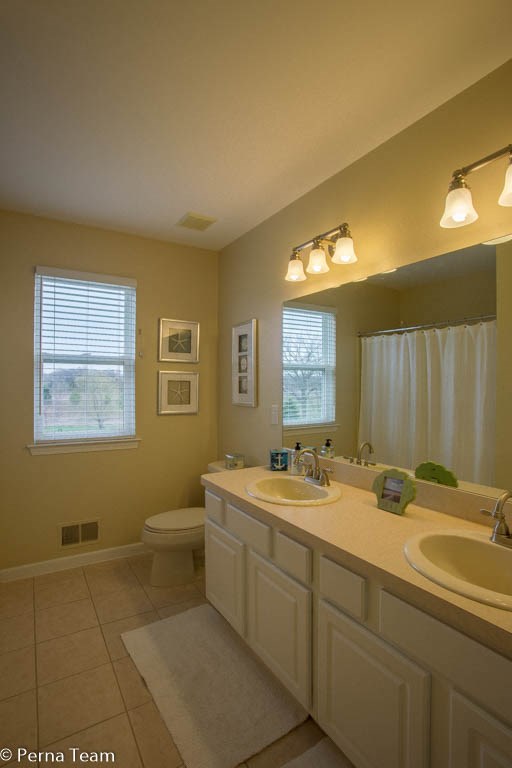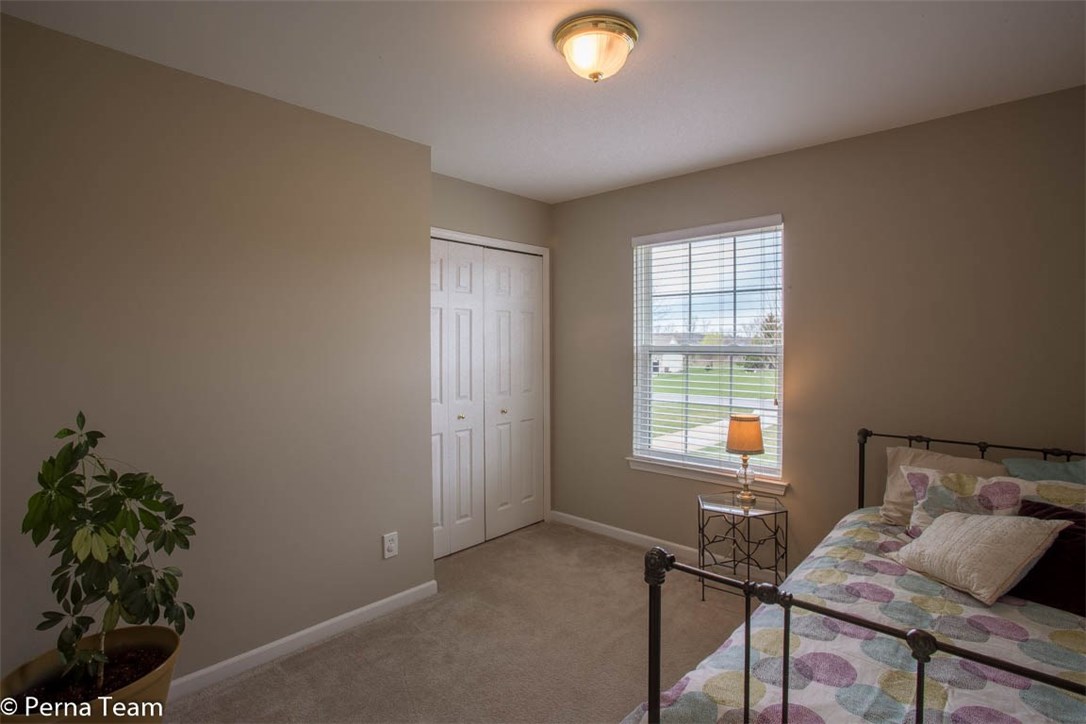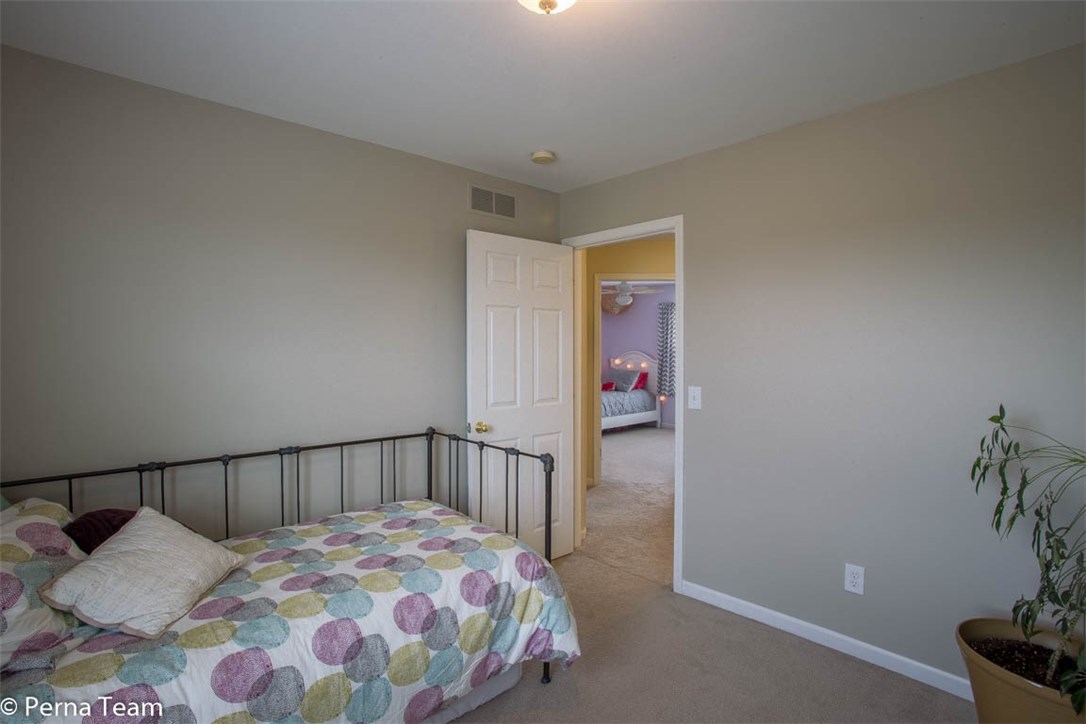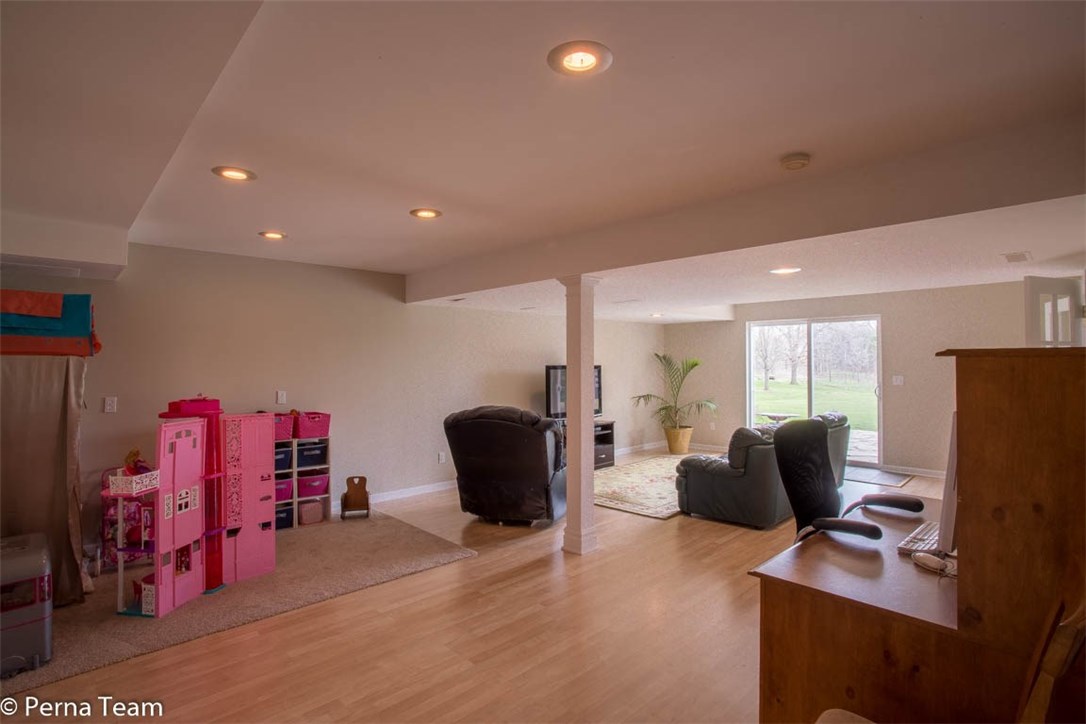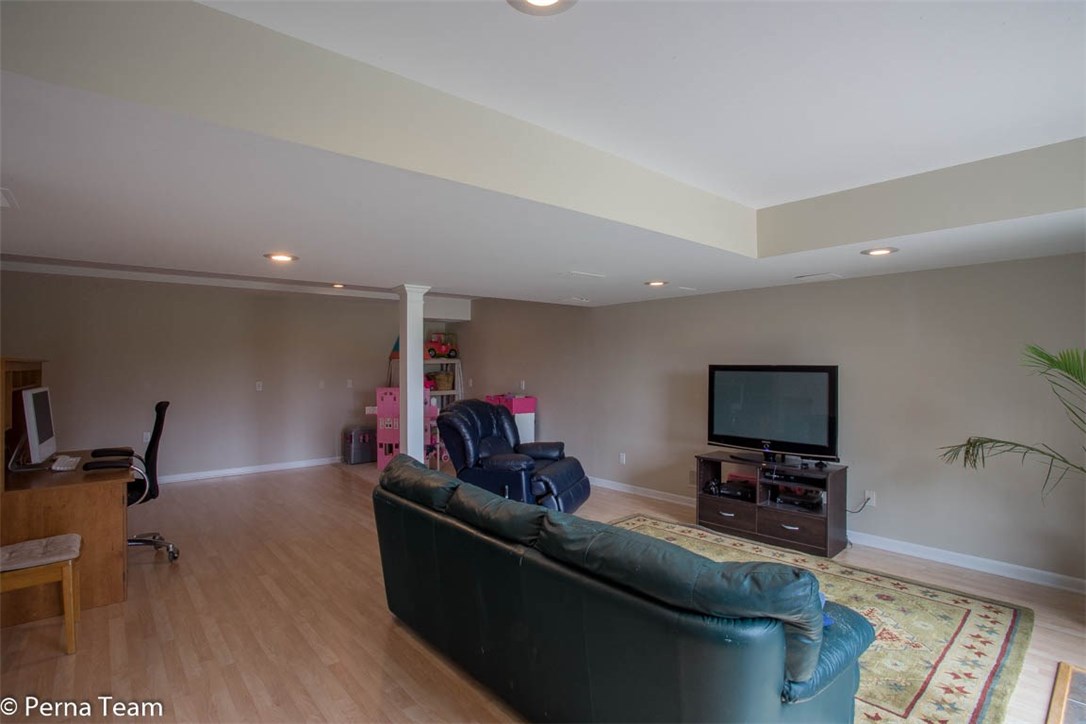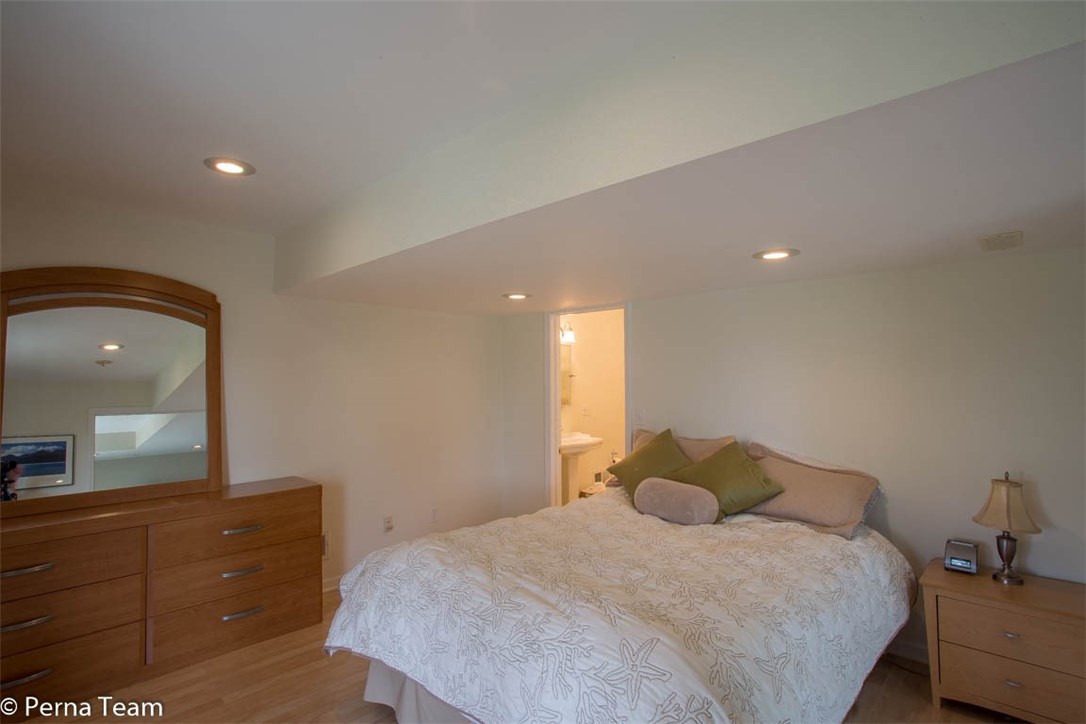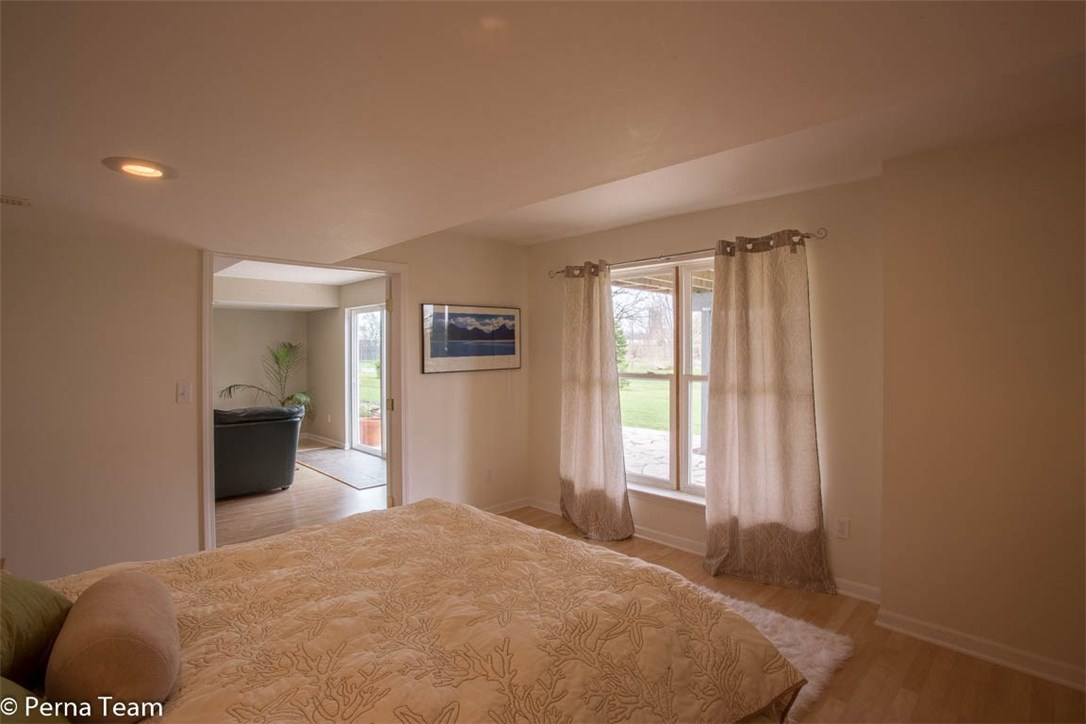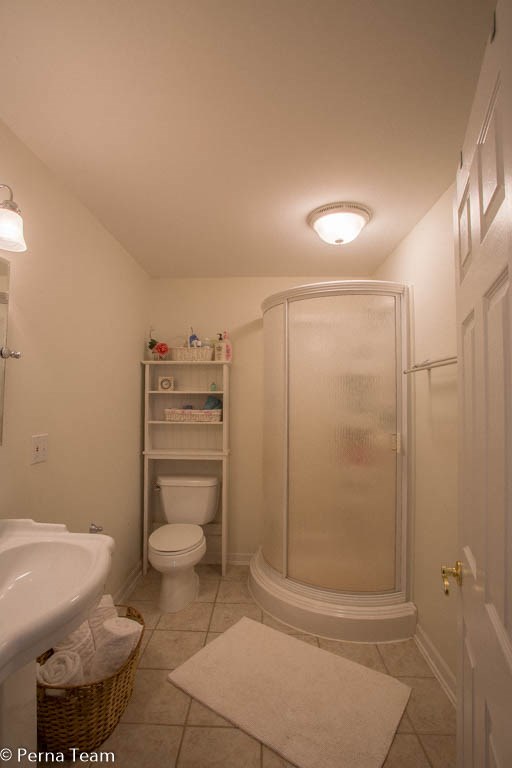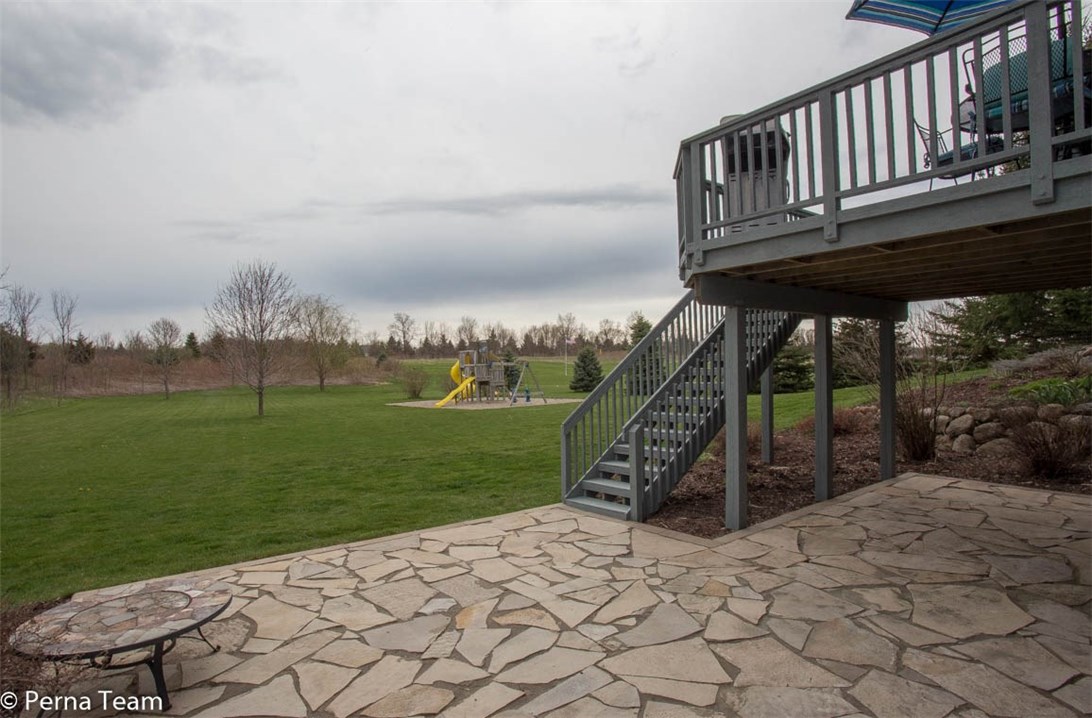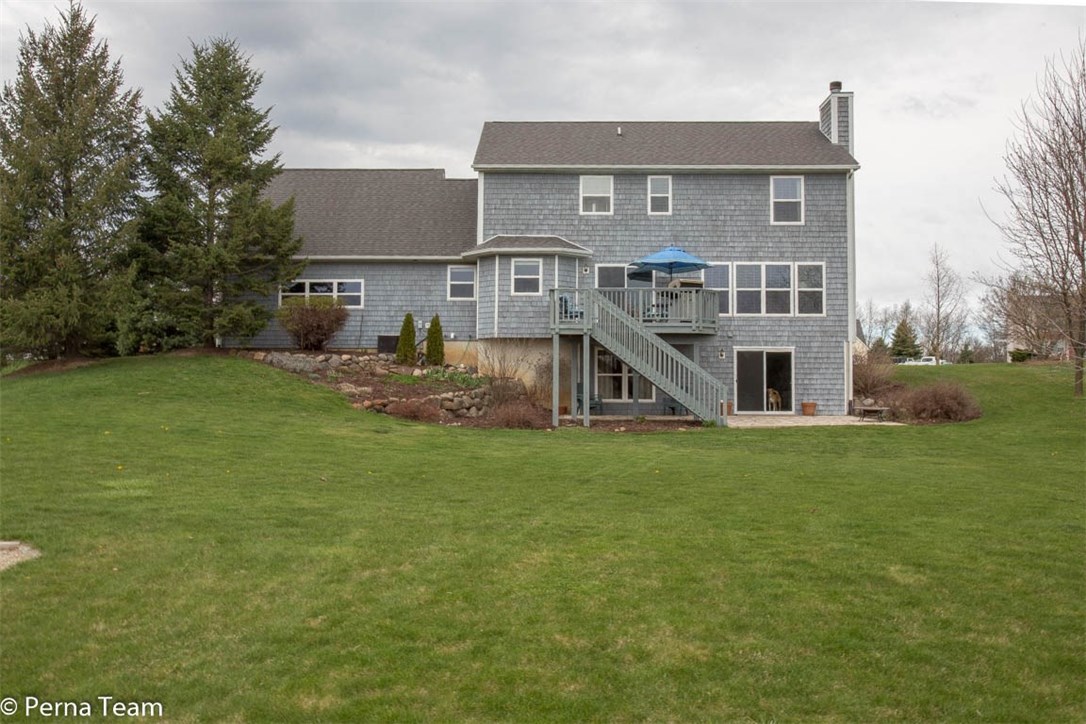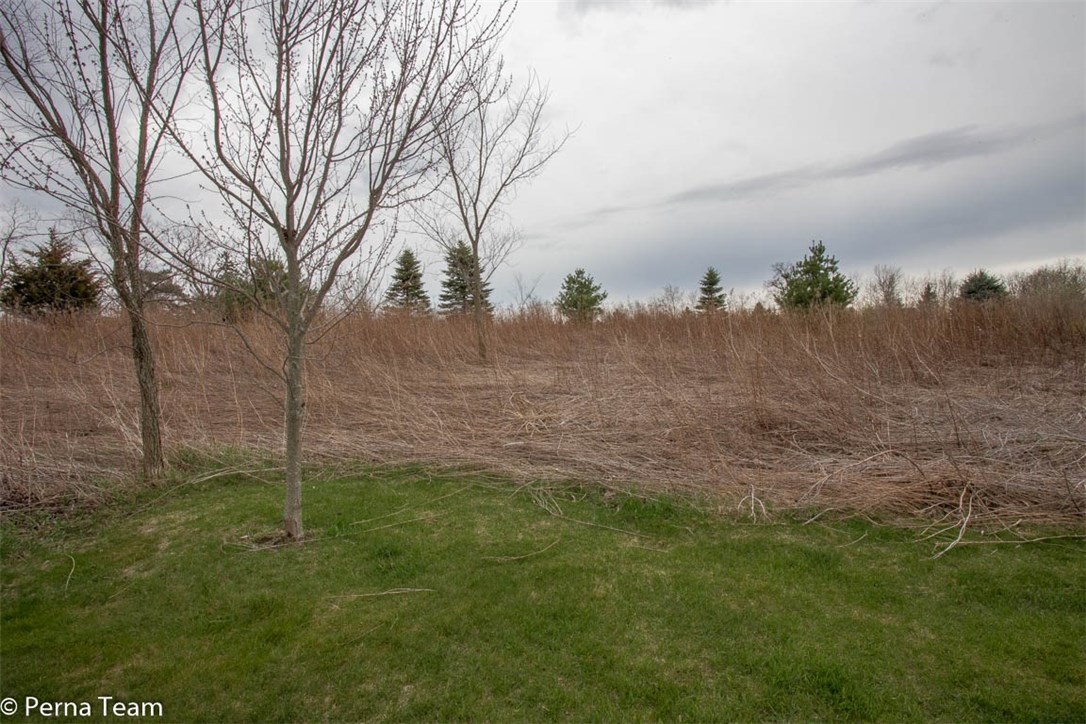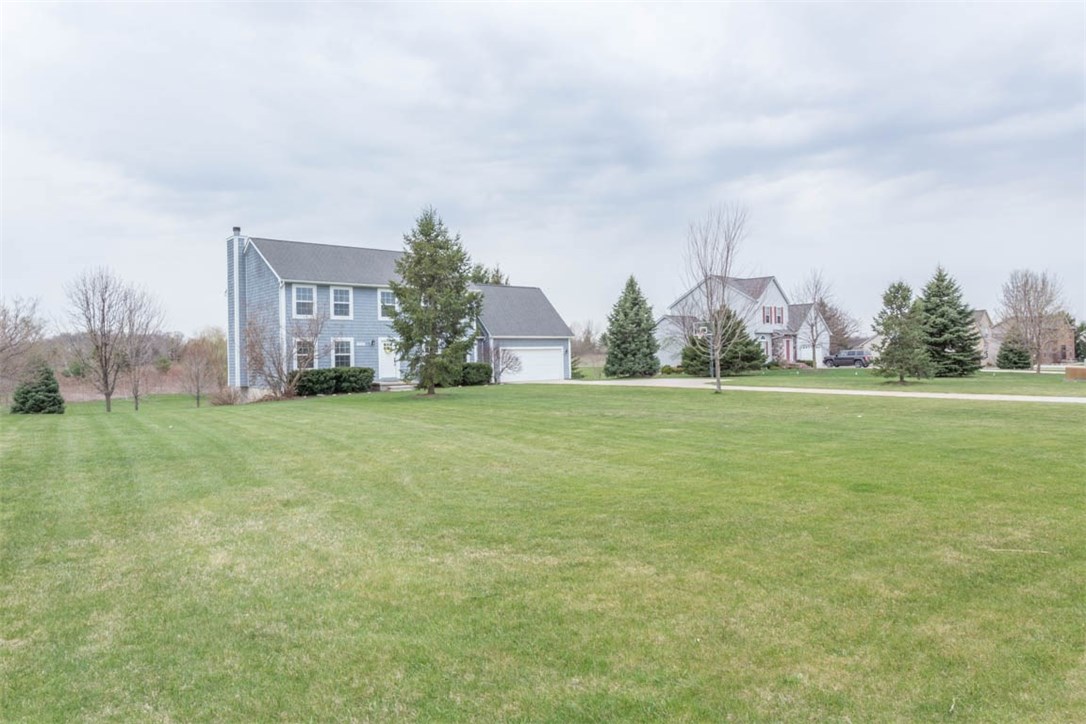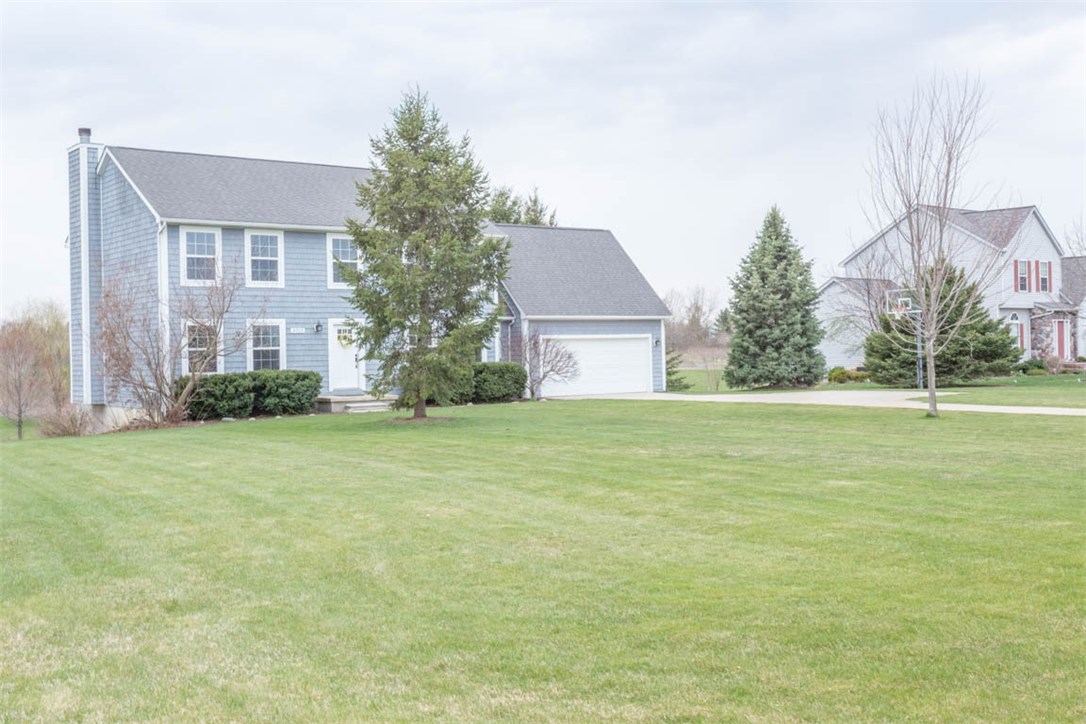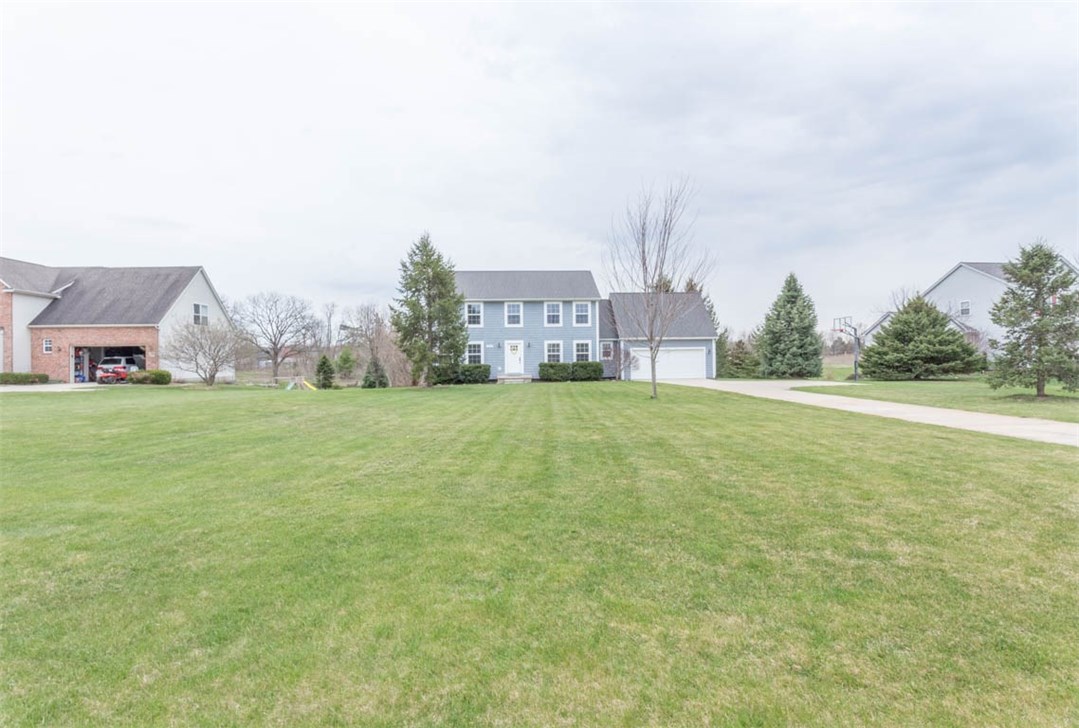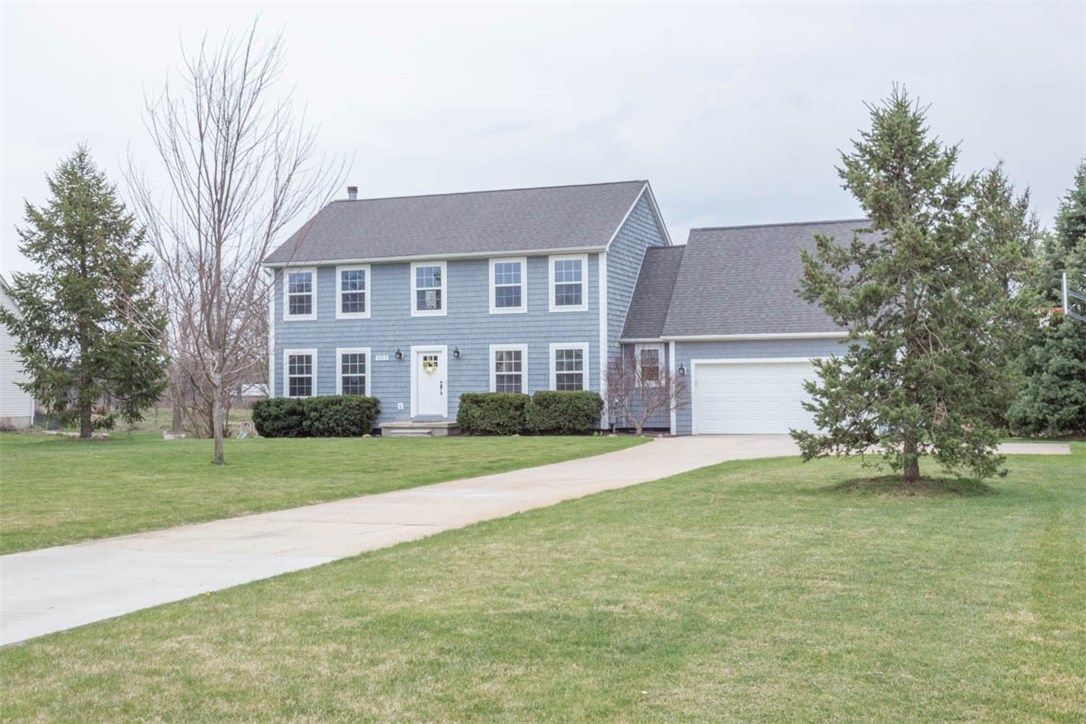 Schools
The Dexter Community School District is located in southeastern Michigan on the Huron River, just five miles northwest of Ann Arbor. Dexter Community Schools boundaries encompass the city of Dexter (population 4,160) as well as portions of eight townships including Webster, Scio, Dexter, and Lima. Light industry, publishing houses, and "high tech" firms form Dexter's industrial base.
Dexter is a short drive from the University of Michigan, Eastern Michigan University, Washtenaw Community College, Concordia University, and Cleary University.
The schools near the property are:
Elementary Schools:
Bates Elementary (7 miles via Webster Church Road and W Joy Road)
Cornerstone Elementary (7.4 miles via Webster Church Road)
Wylie Elementary (6.8 miles via Webster Church Road and W Joy Road)
Intermediate / Middle Schools:
Creekside Intermediate School (6.9 miles via Webster Church Road and W Joy Road)
Mill Creek Middle School (6.8 miles via Webster Church Road and W Joy Road)
High School:
Dexter High School (8 miles via Webster Church Road and W Joy Road)
Neighborhood Info
The City of Dexter is located in Southeast Michigan, along the banks of the Huron River and Mill Creek. Residents and visitors can enjoy a day on a river, walking along nature trails, or biking on the County Border-to-Border trail, stopping in our historic downtown for lunch and some shopping. Cultural activities include a local theater, historical museum, summer concerts, ice skating in the winter, festivals, and simply playing in the parks.
Restaurants can be extremely valuable additions to a downtown area. They serve downtown workers and residents as well as attract visitors to the center of the community. They serve both an economic and social role in the community, helping down towns maintain their role as an important gathering place. Located 7 miles via Webster Church Road are Food Zone, Jet's Pizza, The Alley Bar and Grill, Terry B's, Aubree's Pizzeria and Grill, RedBrick Kitchen and Bar, Subway, and Cottage Inn Pizza.
Research shows that the presence of supermarkets and grocery stores that sell healthy food in a community lead to not only better dietary choices, which helps individuals maintain a healthy weight.
Busch's Fresh Food Market is located 7 miles via Webster Church Road. Busch's products are specifically chosen for exceptional taste and superior ingredients. From local specialty gourmet foods and farm to table produce, to everyday staples, Busch's delivers only the best. Busch's is the hometown local food market that blends the best of today's freshness and style with the traditional values, personal service and wholesomeness expected from the neighborhood grocer, but seldom find at other supermarkets.
ALDI, located 9.4 miles via Webster Church Road and Dexter Ann Arbor Road, is a discount supermarket that offers smarter shopping, providing customers with incredibly high quality items at the lowest possible prices. ALDI specializes in staple items, such as food, beverage, toilet paper, sanitary articles, and other inexpensive household items. In addition to its standard assortment, ALDI has weekly special offers, some of them on more expensive products such as electronics, tools, appliances, or computers, usually from Medion.
Parks provide intrinsic environmental, aesthetic, and recreation benefits to cities and also a source of positive economic benefits.
Paw Run, located 1.1 miles via N Territorial Road, is a private membership-based recreation area where dog owners and their dogs can play off-leash and enjoy a beautiful slice of nature in Washtenaw County. Paw Run is eighteen completely fenced acres, the majority of the property remains in a natural state with tall grasses that attract a variety of wildlife and songbirds. Paw Run offers nearly a mile of mowed trails, a mowed play-area with a pond and an agility yard (seasonal), a secure double-gated entry system, off-street parking, seating for humans and available water for humans and dogs.
Located 2.5 miles via Jennings Road, Independence Lake County Park offers a multitude of recreational activities for park visitors, and features diverse habitats including wetlands, prairies and great stands of oaks. The summer months feature swimming, boating and fishing, as well as picnicking, hiking, biking and rollerblading. The park offers a launch site for canoes, kayaks and motorized boats with ten or less horsepower.
Get rejuvenated by a day of outdoor fun and 1,549 user-friendly acres at Hudson Mills Metropark. Located 5.6 miles via N Territorial Road W, discover dense woodland, abandoned fields and serene wetlands, teeming with wildlife. The picturesque rapids of the Huron River make this a popular canoe and kayak destination. There are also plenty of good spots for shoreline and fly fishing. Take advantage of an 18-hole, par-72 golf course and two disc golf courses. Cycle along a paved, 5.3-mile lane hike-bike trail or trek along the 2-mile Acorn Nature Trail. Play a pick-up game of basketball or volleyball. Or, gather a team and head on out to our softball diamonds or soccer fields. Other amenities include: four picnic shelters, swings, slides, a canoe camp, a group camp, children's play area, tennis and shuffleboard courts. Groomed cross-country ski trails provide hours of outdoor fun throughout the winter. Enjoy natural and inviting Hudson Mills Metropark all throughout the year.
In addition to a great variety of stores and shopping opportunities in the shopping centers, the sheer number of sales and special offers by mall retailers is unmatched by any other sales environment.
Plymouth Mall is a strip shopping center located at the northeast corner of Plymouth Road, Nixon Road, and Huron Parkway. Retailers in the Plymouth Mall include Yoon's Korean Bakery, Ita Yoga Studio, Game Start, Clay Work Gallery and Studio, Art Corner Studio, Way one Market Chinese groceries, Evergreen Chinese restaurant, Songbird Cafe restaurant, Domino's Pizza, Om Market Indian Grocery, and a lot more.
Maple Village is a shopping center on the far west side of Ann Arbor on Maple Road between Dexter Avenue and Jackson Road. Anchor tenants include Value World, Dunham's Sports, and Plum Market. The center's previous largest tenant was Kmart, but that store closed in January 2015, leaving a 103,000-square-foot vacancy. Other tenants of the shopping center include Village Kitchen, Radio Shack, Dunham's, Secretary of state, etc.
Dexter is a place to stroll the afternoon away. Each historic landmark tells a story. There's a passion for history, preserving, enjoying and sharing it with the contemporary world. The Downtown's wonderful boutiques, shops and restaurants complement the decades-old architecture. Dexter is also about enjoying the present - away from city traffic and malls.
Dexter Area Historical Museum is located 6.4 miles via Webster Church Road and W Joy Road. Serving as western Washtenaw County's link with history, the museum is housed in the former St. Andrew's United Church of Christ, built in 1883. A large display area, a genealogical library, a local history library and the Corner Gift Shop.
DeAngelis Cantina del Vino, 9.6 miles via Jackson Road, produces 100% natural wines with no added sulfites, no added sugar and no added color. The only ingredient used in the production of our wines is grapes! All of the wines are crushed, de-stemmed and barrel aged right on the premises. In the retail wine tasting area, guests can stop in and taste the wines for no charge (no reservation required). In addition, on Saturdays and Sundays, they offer VIP wine tours that include the sampling of 12 or more wines together with a winemaker-guided tour through the production area (these tours last approximately 2.5 hours and require a reservation). In the summer months, guests can stop in and enjoy a glass of wine on the outdoor patio where they have live music entertainment on a regular basis.
Map